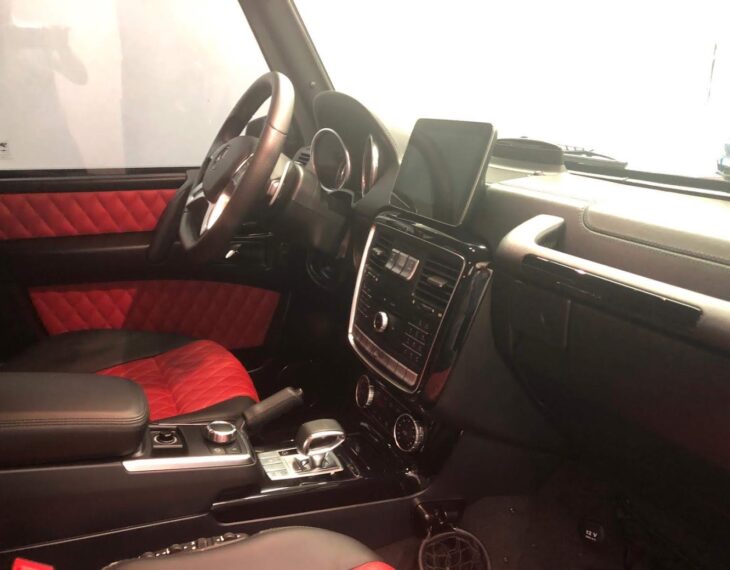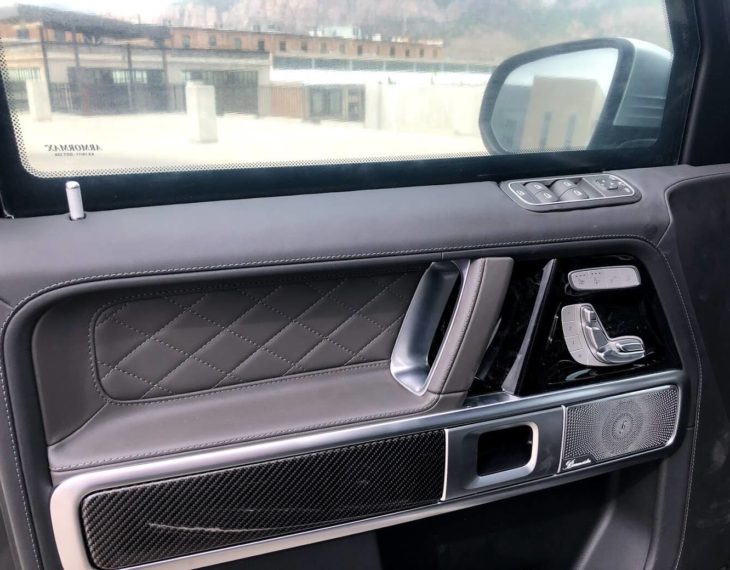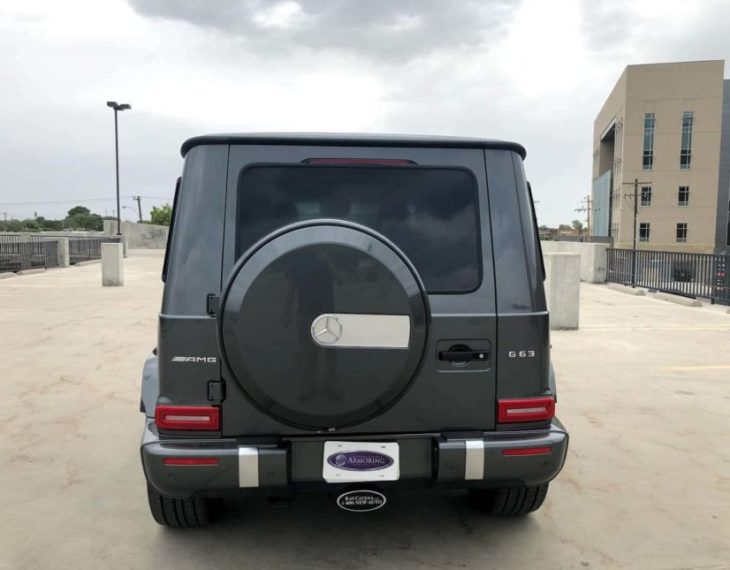 Bulletproof Mercedes-Benz AMG G63
The AMG G63 is one of the G-Class's finest vehicles, and one of the best from Mercedes Benz. Its military-inspired design isn't just cosmetic but is found in the internals of this armored beast. With an incredible handcrafted 5.5 Liter AMG biturbo V8, this machine will leave others in the dust. This armored Mercedes Benz AMG G63 was built to handle rough terrain and is an optimal choice to be infused with Armormax®. With a spacious interior, it can easily transport passengers comfortably and safely.
IAC offers armoring that will accent the Mercedes AMG G63's rugged yet classic appearance. Currently, this armored vehicle is one of the most popular bulletproof cars in Nigeria, and for good reason, it's a spectacle on wheels. Our armoring technology is top of the market and we can customize armor to fit your exact specifications. When life makes you pick between safety and elegance, Armormax® allows you to get both.
Contact us 801-393-1075 for a quote on any armored G Wagon.
Message Us
Call 801-393-1075 to learn more and receive a free estimate.
or
Fill the following form, our specialists will contact you soon.
Standard Armoring Details

OPAQUE ARMOR
Entire passenger compartment armored with light synthetic fiber laminates and air hardened, heat treated ballistic alloys
Includes doors, roof, floor, pillar posts, etc. while minimizing added weight

BALLISTIC GLASS
Original glass replaced with layered glass, acrylic, polycarbonate laminates
Maintains the original appearance and design with superior optics

OTHER FEATURES
Reinforced suspension
Run-flat tires
Elitus Overlaps system
Armored battery, radiator protection, ECM and fuel tank
Operable windows available
Optional Equipment and Accessories
Take a look at the additional features ArmorMax can add to your vehicle.
You May Also Be Interested In
Armormax® Inc. is a world leader in the design and manufacturing of both light armored and fully armored vehicles.