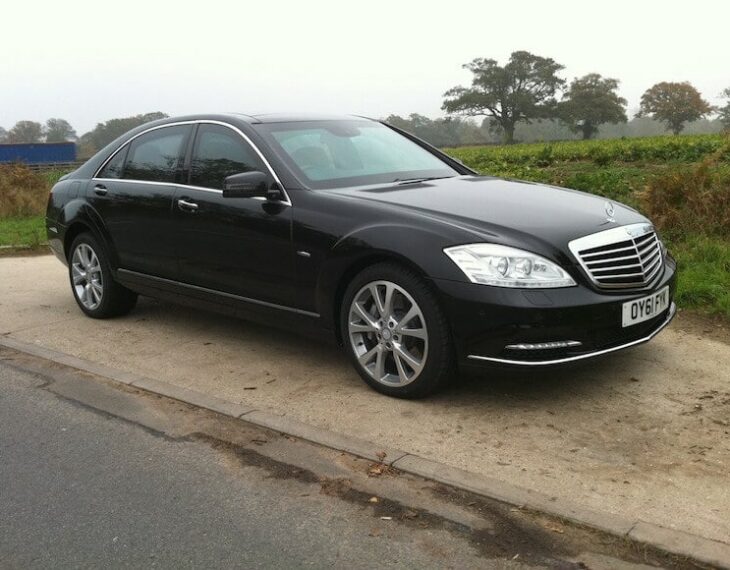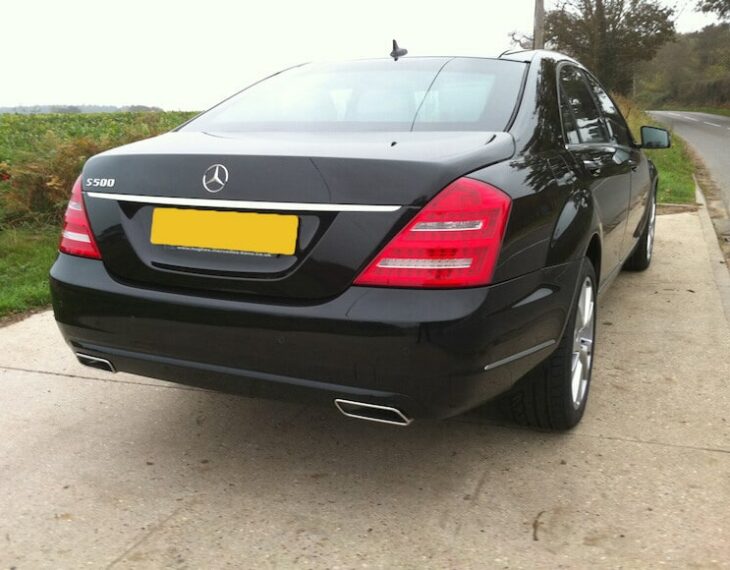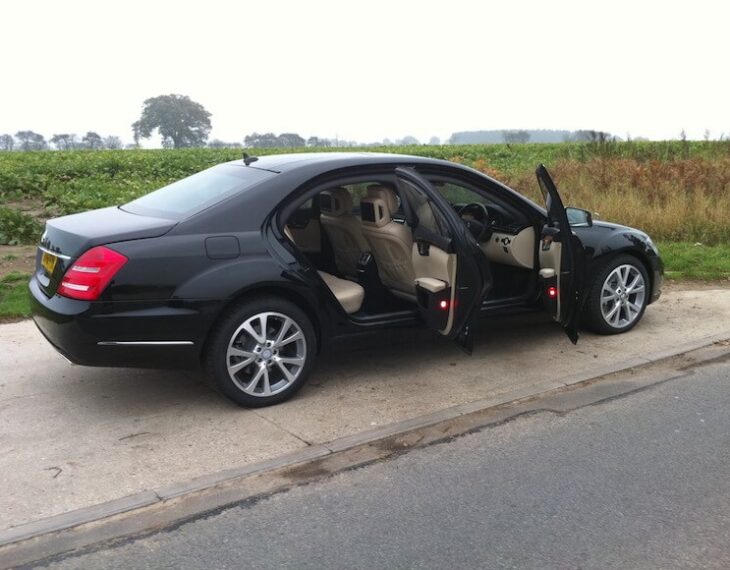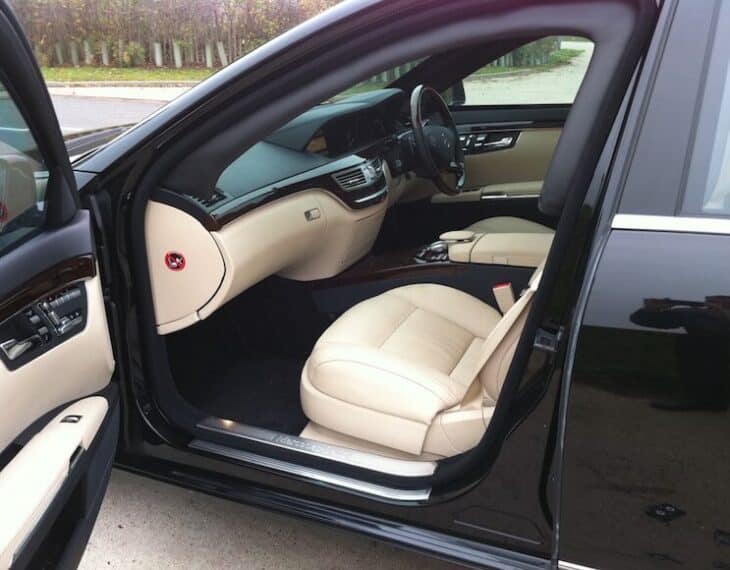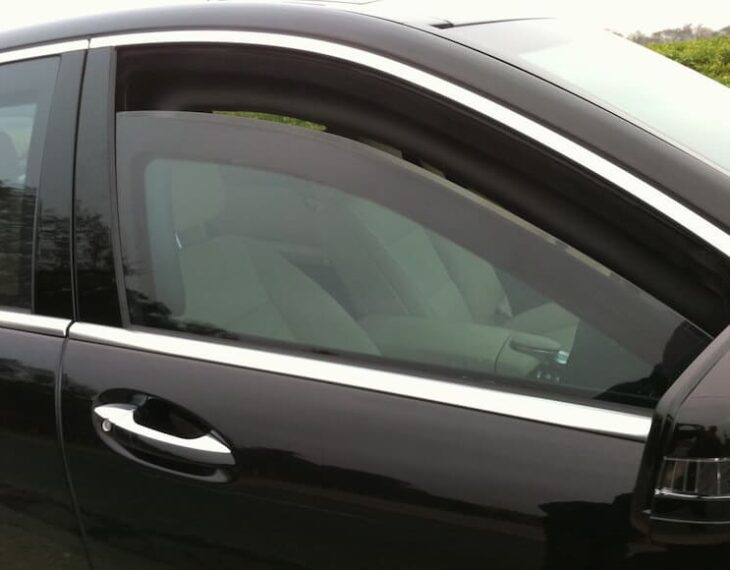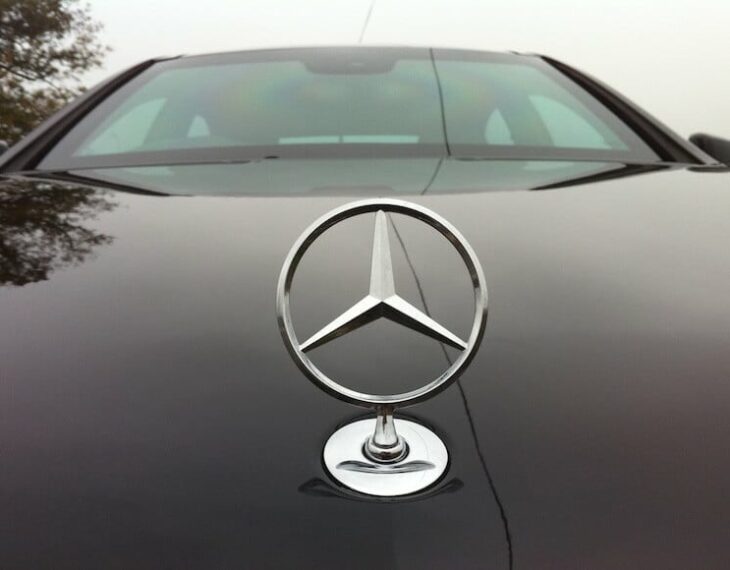 Bulletproof Mercedes-Benz S500 Series
No one does armor better, not even Mercedes. We take out every item and apply our lightweight armor directly to the S500. All Armormax armor is completely customized to the needs of the customer and the details of the car. Specialized technicians are responsible for installing all of the upgraded and armored components.
The windows themselves are composed of thick, multi-layer polycarbonate security glass that does not splinter when hit or shot. The glass is amazingly distortion free, and looks completely like normal glass, until you see that they are between 20-70mm in thickness. Additional security upgrades include run-flat tires with a tire pressure warning system, and an optional self-sealing fuel tank that resists fuel leaks when punctured by small-arms fire. To compensate for the additional weight that the armoring adds, the S500 has reinforced suspension components and upgraded brakes. Once again, IAC turns a luxurious car into a safe-house on wheels. Contact us today for a free quote.
Message Us
Call 801-393-1075 to learn more and receive a free estimate.
or
Fill the following form, our specialists will contact you soon.
Standard Armoring Details

OPAQUE ARMOR
Entire passenger compartment armored with light synthetic fiber laminates and air hardened, heat treated ballistic alloys
Includes doors, roof, floor, pillar posts, etc. while minimizing added weight

BALLISTIC GLASS
Original glass replaced with layered glass, acrylic, polycarbonate laminates
Maintains the original appearance and design with superior optics

OTHER FEATURES
Reinforced suspension
Run-flat tires
Elitus Overlaps system
Armored battery, radiator protection, ECM and fuel tank
Operable windows available
Optional Equipment and Accessories
Take a look at the additional features ArmorMax can add to your vehicle.
You May Also Be Interested In
Armormax® Inc. is a world leader in the design and manufacturing of both light armored and fully armored vehicles.