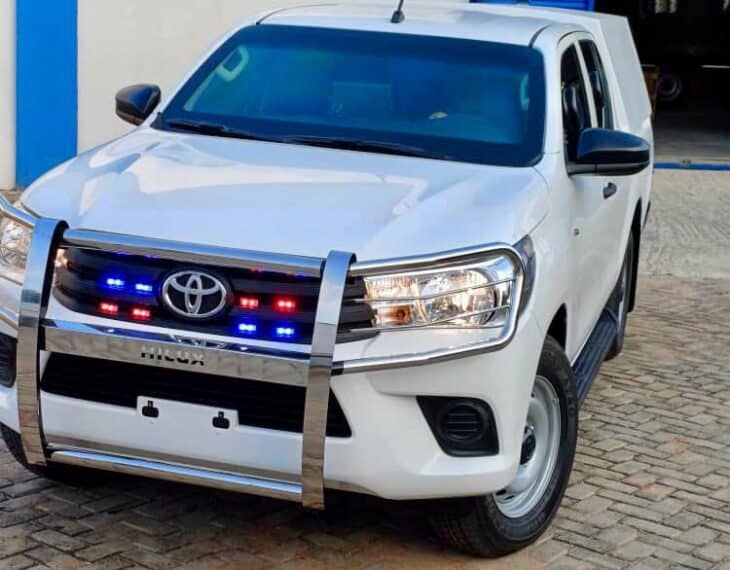 Quality Armoring in Ghana
At our Facility in Ghana, we understand the crucial security requirements of the Cash-In-Transit/bullion van industry. To meet these needs, we have established a regional hub in Accra-Spintex, providing vehicle armoring services. We offer a range of armoring options that can fit the needs of you or your organization.  Starting with B4 handgun armoring to a B6 high powered rifle, we are sure to find something that will work for you. We also offer additional features such as ram-bumpers, siren/public address systems, gun ports, and camera surveillance systems to enhance security. With our services, we guarantee an impenetrable barrier between vehicle occupants and attackers. 
Aside from our selection of luxury/presidential armored fleets, we also extend our bulletproofing services to used/existing fleets in the local area.
Armormax Vehicles
We are the Vehicle Armoring Company of choice by the top auto manufacturers and World Governments. At our facility, you can buy bulletproof vehicles and armor direct from the manufacturer. With the lightest armor in the industry and 8,000+ armored vehicles produced at our numerous manufacturing facilities worldwide, you are qualified for protection for your needs and budget.
Location Details
Contact Details
+233 20 702 1555
Hours of Operation
8:00am - 5:00pm
Contact Us
Call 801-393-1075 to learn more and receive more information about our products.
or
Fill the following form, our specialists will contact you soon.
Subscribe
to our newsletter
Our mission is to keep you informed about the latest security tendencies.