Although the zombie apocalypse is most likely a fictional concept and it is unlikely to happen. However, many people still believe in this kind of stuff. There are plenty of regions on this planet in which circumstances are not less than the apocalypse.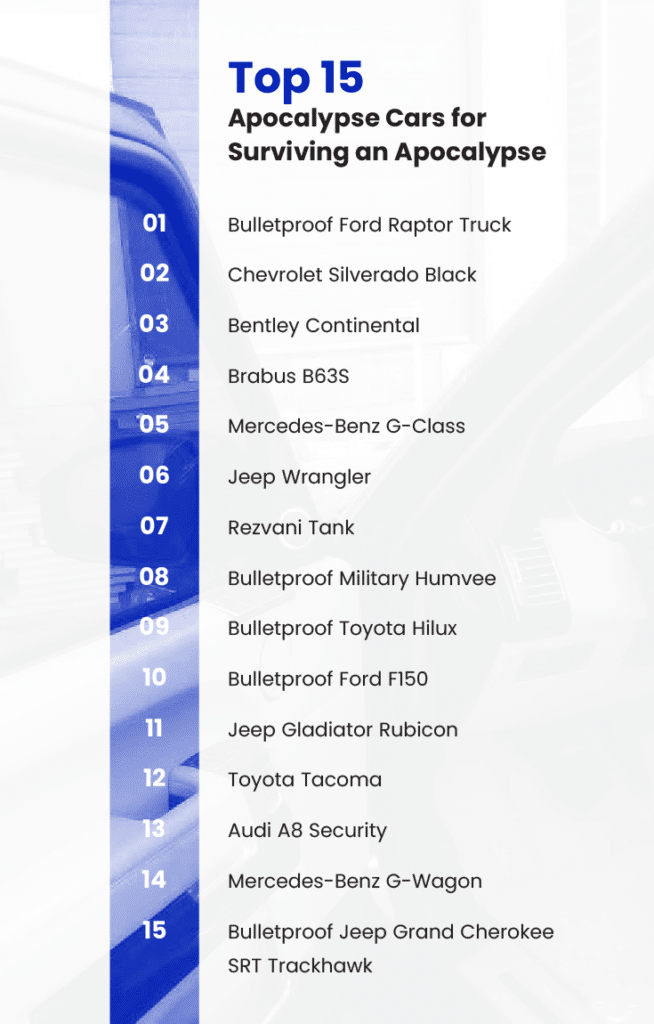 See a gallery of bulletproof vehicles here: armormax.com/armored-cars
Bomb blasts, explosions, target killing, and kidnapping are at their peak in many countries like Afghanistan, Iraq, Syria, Mexico, and Brazil. Living in these areas without any security measures is equivalent to live in hell. You can't travel safely even during the daytime because of offenders wandering everywhere.
Our aim is not to make you panic, we have come up with a practical solution to help you in the disastrous situation. Well, the market is full of unbreakable apocalypse cars that can outrun zombies and help you to survive an apocalypse.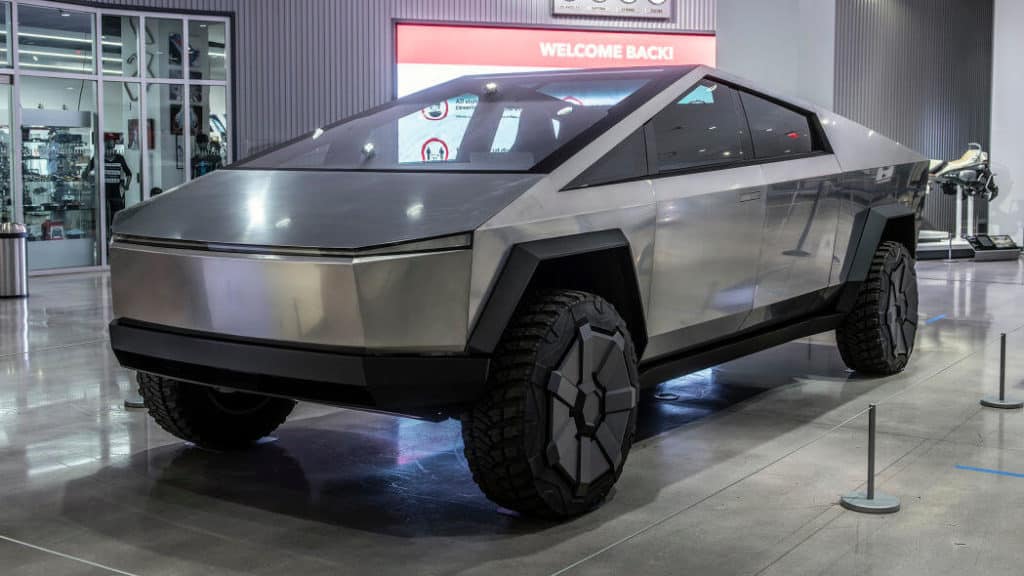 In this article, we have enlisted the top 15 best apocalypse cars or zombie-proof vehicles. These vehicles help you to survive doomsday-like conditions. Let's get started…
Top 15 Apocalypse Cars for Surviving an Apocalypse
1. Bulletproof Ford Raptor Truck
The Ford Raptor is one of the best apocalypse cars that comes with a sleek design and 450 horsepower. Its super strong exterior makes it badass so it can withstand several rounds from high-powered rifles and explosions.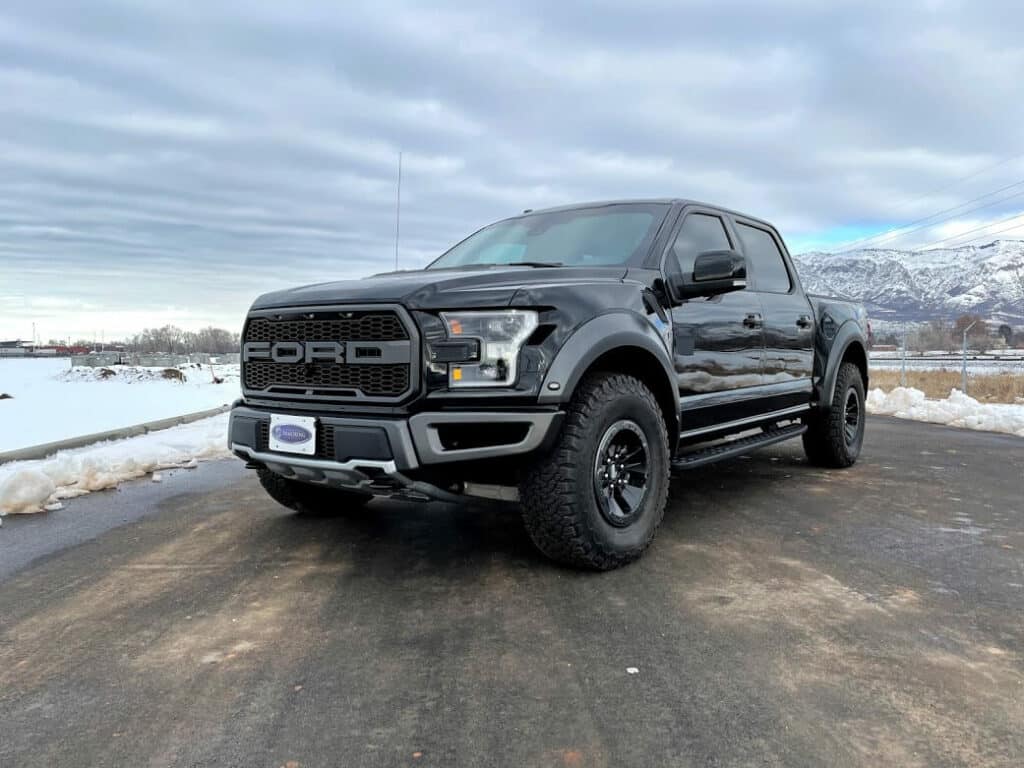 You can contact Armormax to customize this tank according to your need. For example, you can install run-flat tires that help you to continue your journey even after puncturing. The Raptor Truck offers many other safety and driver assistant features to protect its occupants. Some of the features include automatic emergency braking and reverse sensing system, etc.
2. Chevrolet Silverado Black
In the case of an apocalypse, a pickup truck can be the finest option to carry all of your food and gear. It contains everything you need to survive in any disastrous situation. This 4 x 4 truck comes with a 355 HP and 5.3-Liter V8 engine that make it the perfect ride for off-road tracks. Knight XV gives tough competition to this vehicle.
The Chevrolet Silverado has gas masks, a military first aid kit, and a built-in generator. Further, it contains a solar power pack, and a lockable truck vault to carry food and weapons. Further, its robust exterior makes it unbreakable. In case of an attack with lethal weapons, you can still survive in this vehicle.
3. Bentley Continental
If you get the Bentley Continental especially for surviving the apocalypse, it won't disappoint you. Its body is made of super-strong ballistic steel that can protect its occupants against multiple rounds of rifles. Armormax adds some additional protective features to this vehicle and makes it an indestructible beast.
Bentley Continental comes with advanced security features like shocking door handles, airbags, and a smokescreen system. It also has many features to assist drivers like an emergency braking system, blind spots, and lane change alerts. All these features make it one of the best contenders to choose for the apocalypse.
4. Brabus B63S
For better survival during the apocalypse, you should try your best to get a bigger vehicle. A huge vehicle like Brabus B63S can easily take you, your family, and your gear to the safest destination. This giant vehicle is the perfect off-road runner due to its robust 700 HP 5.5-Liter V8 engine.
You can drive up to 160 mph using this vehicle. This speed is enough to outrun or even run over the hordes of zombies that are coming after you. Further, its exterior is made of super ballistic steel that can withstand any kind of zombie attack as you see in zombie movies.
5. Mercedes-Benz G-Class
If you are looking for foolproof security with stunning design, Mercedes-Benz G-Class might be the best option for you. It comes with a thrilling 4-liter twin-turbo V8 diesel engine with 412 hp. In an event of the apocalypse, nothing like powerful vehicles traverse mud, steep slopes, and water can stop it.
This vehicle has many safety features like a multi-function suspension steering wheel, automatic climate control, and passenger airbags. Some other features like the anti-lock braking system and run-flat tires make it a brilliant off-road runner.
6. Jeep Wrangler
During the apocalypse, it becomes crucial most of the time to go off-track for your safety. Therefore, you should consider a vehicle that is perfectly suitable for off-road adventures. The second important thing to consider is that the vehicle should have enough space to carry your gear. Because you need to carry plenty of items for survival like food, weapons, first-aid kit, clothes, etc.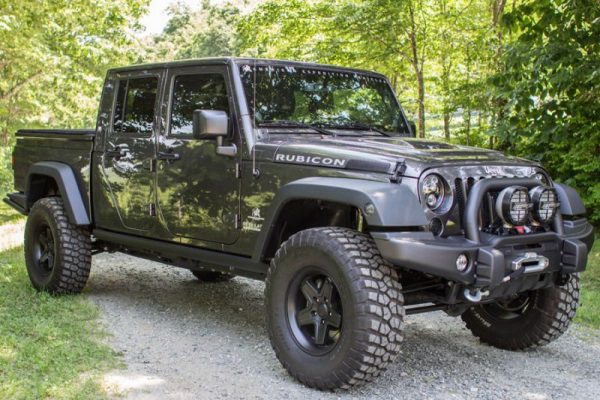 Jeep Wrangler is an incredible SUV that fulfills all your needs. It can crawl up anywhere due to its excellent off-road capabilities and robust front and rear axles. Much advanced safety features further to make it safe. For example, it has a tire-fill alert system, forward-facing camera, and run-flat tires. Above all, its exterior is exceptionally strong that can protect its occupants from any kind of attack. All these characteristics make it one of the finest options for the apocalypse.
7. Rezvani Tank
Rezvani tank is another amazing vehicle that comes with all the necessary features to survive the apocalypse. If we talk about its engine, it is a 6.4-liter 500 HP V8. Plus, it comes with military-grade run-flat tires, a thermal vision imaging system, and ram bumpers. Further, it comes with leather seats. All these features make it an optimal solution to the apocalypse.
After the installation of armor on Rezvani Tank by Armormax, it becomes an indestructible machine. You can easily survive with an assault rifle. For additional security, you can carry short-range and long-range rifles in this tank.
8. Bulletproof Military Humvee
Military Humvee can prove itself one of the best apocalypse trucks in the market. It has all the necessary features to protect you from any type of attack. For example, it has shocking door handles, gas masks, night vision, and tack spikes. A few years back, it was only available for military use but now it is available for civilians as well.
9. Bulletproof Toyota Hilux
If you are looking for an affordable, highly protective, and comfortable apocalypse car, Toyota Hilux might suit you. Armormax can proficiently enhance its protection level to make it a perfect survival machine for the apocalypse.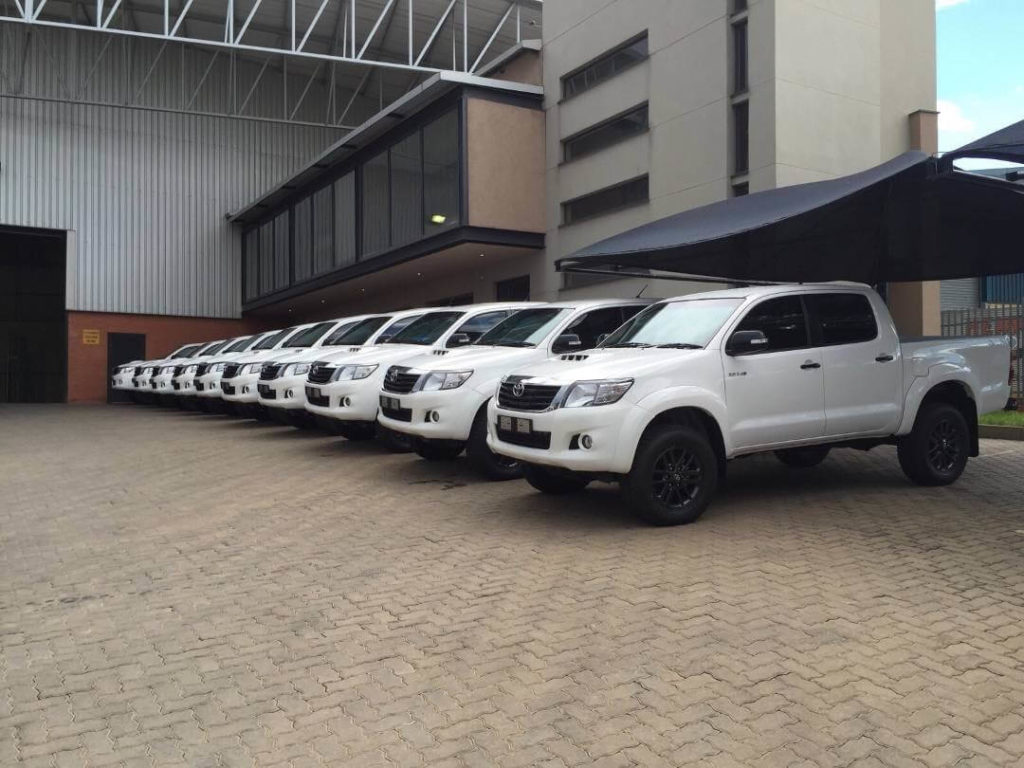 Toyota Hilux has many safety measures like a heavy-duty transmission and an automated emergency braking system. It can automatically detect pedestrians and apply emergency brakes automatically to protect pedestrians.
Some other features include trailer sway and a vehicle stability control system. So if you get a Toyota Hilux especially for the apocalypse, it won't disappoint you.
10. Bulletproof Ford F150
Bulletproof Ford F150 is an exceptional vehicle that is specially designed for the apocalypse. Its aluminum-alloy body, run-flat tires, 400 HP, and 3.3-liter V6 engine make it a brilliant off-road runner. You can contact Armormax to install B4 to B7 level armor to improve its security.
It has different models like the SuperCrew and the SuperCab. All these models have 170-degree swing-out rear doors for better access. It also has enough room to hold all necessary gear like food and weapons for an emergency. Further, it has locking differentials, rocks upgraded braking and suspension systems, and a heavy-duty reinforced chassis.
11. Jeep Gladiator Rubicon
Jeep Gladiator Rubicon is another astounding machine-like Jeep Wrangler. As its name suggests, it is one of the most vigorous SUVs to withstand all disastrous situations like doomsday. This badass comes with a removable roof panel for superb sharpshooter perches from where you can easily disperse groaning zombies.
In addition to this, Jeep Gladiator Rubicon has many advanced safety and security features. For example, it has anti-lock brakes, a rear-view camera, a seatbelt pre-tensioners, a security system, and daytime running lights. Other features like stability and traction control and front and side-impact airbags further enhance its safety.
12. Toyota Tacoma
Toyota Tacoma is an apocalypse vehicle that has a 6-speed automatic transmission and four-wheel drive type. It performs brilliantly during on-road and off-road ventures. Different features like 4-wheel ABS, post-collision safety system, run-flat tires, and engine immobilizer make it the perfect machine for apocalypse survival.
The Tacoma comes with a lane departure warning, 2 front, and 3 rear headrests, and an accident avoidance system. It has an excellent road capability for its crew. If you want to drive on rough terrain quite often, you can still get Toyota Tacoma, it won't disappoint you. You can also check out Chevy Colorado.
13. Audi A8 Security
If you are an Audi lover, this is the most suitable option for you. Audi A8 Security is an all-in-one vehicle that comes with luxury, mad max style, comfort, and security. The top speed you can achieve on this vehicle is 232 km/h on good highways. Further, Armormax armoring technology makes it stylish badass. It can withstand attacks from zombies, explosions, and assault rifles.
Audi A8 Security comes with many safety and security features. You can still customize it according to your need. The vehicle is certified by the German Ballistics Testing Center for VR 7 ballistic standards.
14. Mercedes-Benz G-Wagon
This vehicle is specially designed for different dangerous regions of the world. The Mercedes-Benz G-Wagon has a steel body with reinforced armor plating exterior. It helps you to survive even if you drive in explosive minefields and rough off-road conditions.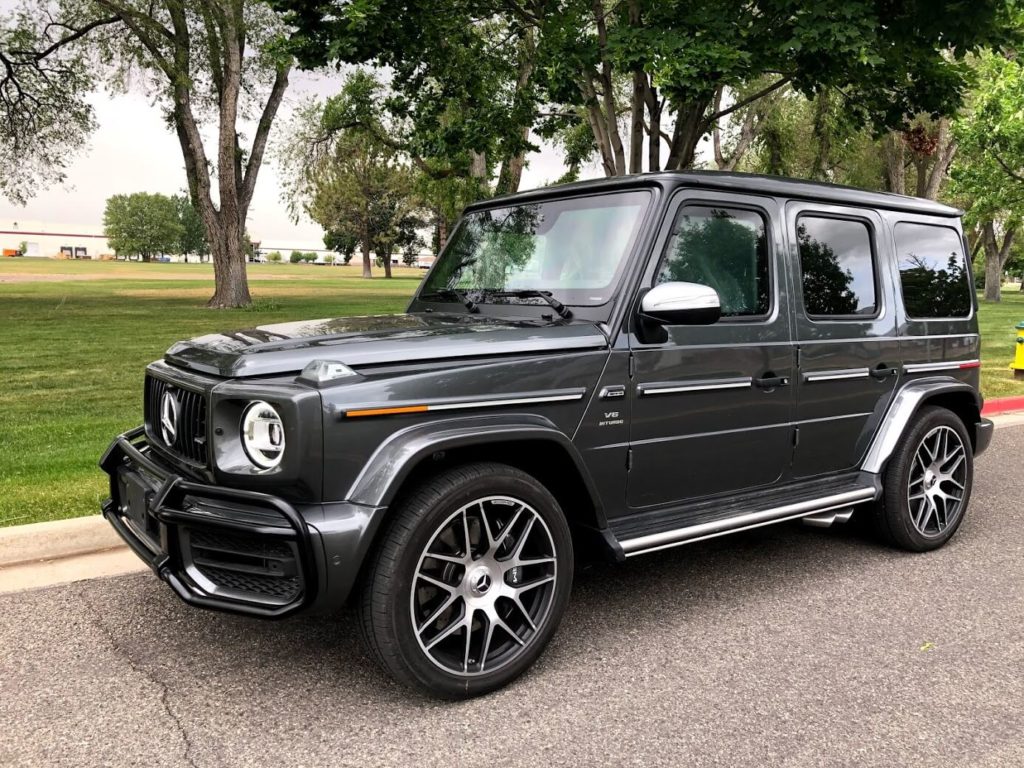 It has plenty of modern safety features like over 18-inches of ground clearance, an integrated communication, and an onboard tire inflation system. FJ Cruiser, Hyundai Elantra, Land Rover Defender, and Hummer are some other good options to survive an apocalypse.
15. Bulletproof Jeep Grand Cherokee SRT Trackhawk
If you want to keep yourself prepared for a condition like an apocalypse, try to get Jeep Grand Cherokee. You will find everything such as speed, power, and performance in this vehicle.
After the installation of Armor with B4 to B6 level by Armormax, it becomes an indestructible beast. Other features like reinforced suspension, Elites Overlaps System, and Operable Windows further enhance its performance. Wasteland warrior also gives tough competition to this vehicle.
Wrapping Up
Apocalypse Cars are the basic need of everyone to protect himself and his family. This world has become a global village. So even if you live in an extremely secure area, you may need to travel into an area with apocalypse-like conditions. In this case, having a zombie-proof vehicle is crucial for you.
We have enlisted some of the best apocalypse vehicles in this article. However, the list of such giant machines doesn't end here. Life is very important so you shouldn't compromise on the safety of your family. Contact a professional armoring company like Armormax to armor your vehicle. Do it as soon as possible otherwise, it can be too late!