Bulletproof Ford Raptor
There are plenty of vehicles that perform well on the road but they can't handle different off-road adventures. However, some vehicles are manufactured for on-road and off-road ventures. Are you looking for a truck that looks superb through the city and can handle all off-road adventures? If so, the Ford Raptor truck is one of the finest options for you.
You won't most possibly find anything else similar to it on the market. Above all, you can easily bulletproof your Ford Raptor truck for your safety. Armored Raptor is an indestructible vehicle that can protect your family from any attack. Further, the Ford Raptor is fully decked out with bulletproof glass and Armormax material.
In this post, we will cover different aspects of armor Ford Raptor 2020 & 2021. Further, we will cover its all features and price and where to buy a used Ford Raptor. Let's start with what's coming with the new Ford Raptor in 2021…
What's New in Ford Raptor 2021?
Many enthusiasts had shown their interest in Raptor when Ford confirmed the addition of a Super-Crew version of SVT Raptor with four doors. John Hennessey and his team dreamed up an armored SUV based on the four-door super truck. It was the world's first Performance Vehicle and went on to be the foundation for the 6×6 version. The Raptor earned fame due to its amazing performance and now comes equipped with runflat tires and armored ballistic glass.
The latest Ford Raptor is quite popular on social media (see here) and the 2021 Raptor version due to its huge on-road and off-road performance is expected to be a big hit. The bullet-resistant Ford is a more safe and reliable vehicle for adventurers. Here are some of the latest information about the 2021 Ford Raptor:
2021 Ford Raptor Engines & Powertrain
The standard Ford Raptor engine will come with a huge change in 2021. You will find the High-Output 450 horsepower twin-turbocharged 3.5-liter Ecoboost V6 engine in the 2021 Ford Raptor. The F-150 Raptor engine contains a paddle-shifted ten-speed automatic transmission, 510 pound-feet of torque, and standard four-wheel drive. Further, it will contain a brand new hybrid powertrain and it'd contain a mild-hybrid setup.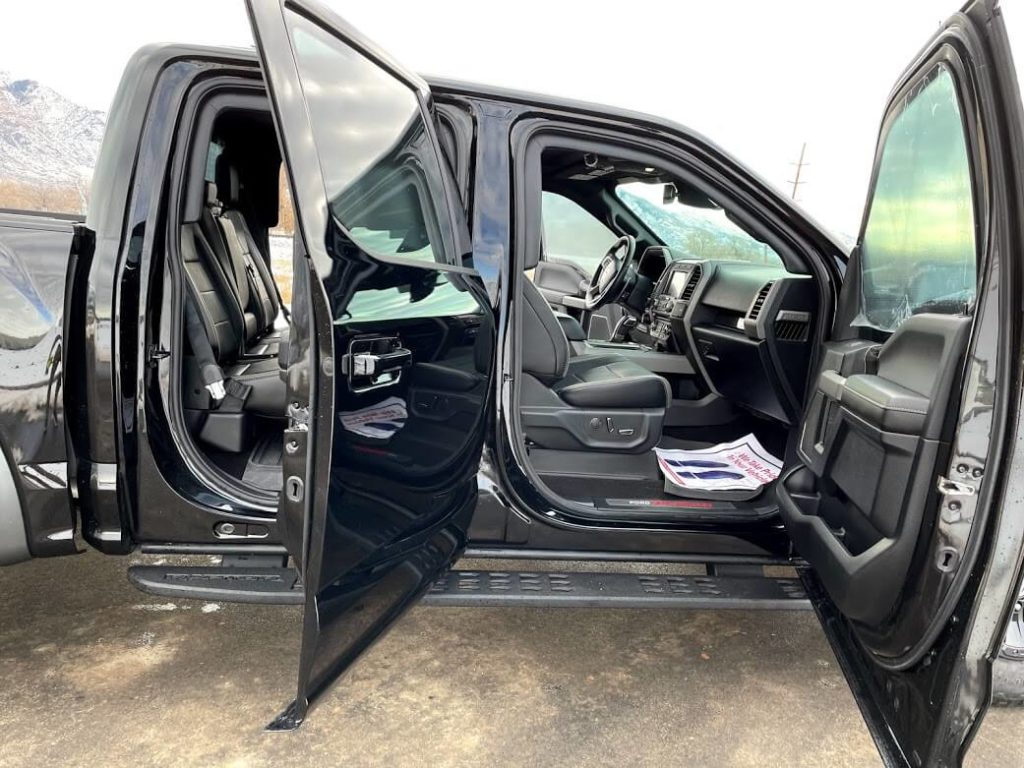 Will the 2021 Ford Raptor Contain a V8 Engine?
The new vehicle should contain the same V6 engine as the previous model of armor Ford Raptor 2020. However, you can ask a company to include a V8 option as well. Older SVT Raptor models dating back to 2014 contain 6.2L V8 engines. Still, the V8 engine is the most popular choice of enthusiasts because it has amazing performance with a low running cost.
A new 7.3L V8 will also work perfectly in the 2021 Ford Raptor. There is no confirmed news about the usage of this engine. If the company uses this engine, the overall performance of the Raptor will be increased.
The Drive Modes of 2021 Ford Raptor
The new Raptor will most possibly come with the same drive mode i.e. 15/18 mpg like previous models. After properly equipped, it can two up to 8000 pounds and can haul up to 1200 pounds.
There are seven selectable driving modes in the terrain management system. These modes include Normal, Rock Crawl, Baja, Tow/Haul, Sport, Slippery, and Deep Snow/ Sand. Ford Raptors come with the new GOAT terrain management system and updated Trail Control Assist.
Power and Handling of 2021 Ford Raptor
Ford F-150 Raptor comes with long travel suspension with unique front upper and lower control arms and ties rods. Further, it also contains a terrain management system with six selectable drive modes. Its other amazing features include power rack and pinion steering, off-road FOX live valve Racing Shox, and trailer sway control.
Auto start/ stop engine technology and dual exhaust with dual tailpipes under the rear bumper further enhance their performance. There are some optional features in the Raptor such as the trailer brake controller. Some other optional features include 17-inch forged aluminum bead-lock capable wheels and a 4.10 front axle with TORSEN differential.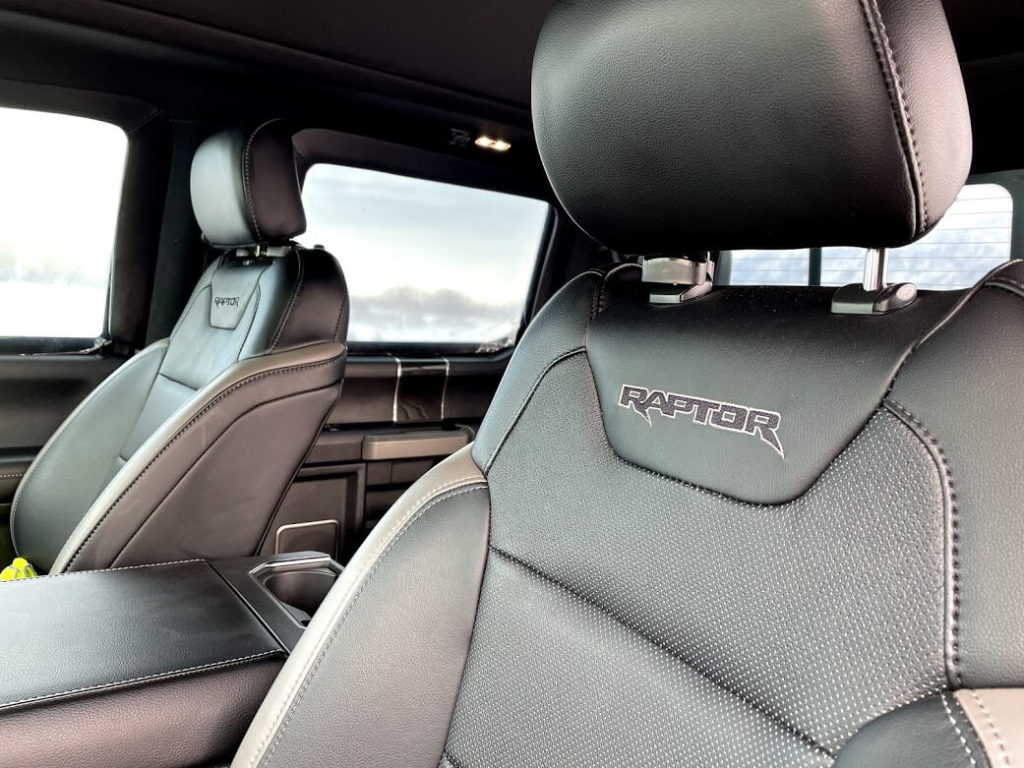 Different Safety Measures of Ford Raptors
Ford Raptors come with plenty of safety measures. All these measures play an important role to keep you and your family safe in any type of situation. Some of the standard features come with all Raptors. However, some other features are customizable. So you can install them if you want.
Some standard safety features include a rearview camera with dynamic hitch assist, front, driver, and passenger airbags. It also contains advanceTrac with roll stability control and four-wheel anti-lock brakes. Ford Raptor also contains an active restraint system and three-point manual lap/ shoulder belts with height adjusters.
Pretensioners and energy management retractors on outside front positions and tire pressure monitoring system (TPMS) enhance the safety of the vehicles. Inflatable second-row safety belts and a blind spot information system (BLIS) with trailer coverage are some optional features.
Some Security Measure of Ford Raptors
There are plenty of security features offered by the Ford Raptor truck. For example, it contains a perimeter anti-theft alarm, remote keyless entry system, spare tire, and wheel lock. Further, these vehicles offer SOS post-crash alert system, a keyless entry keypad, and a passive anti-theft system.
You can also go with some other optional features such as an advanced security pack and remote start system. For further security, you can turn your ordinary Raptor into a bulletproof Ford. Bulletproof vehicles protect you from power rifles and other severe attacks.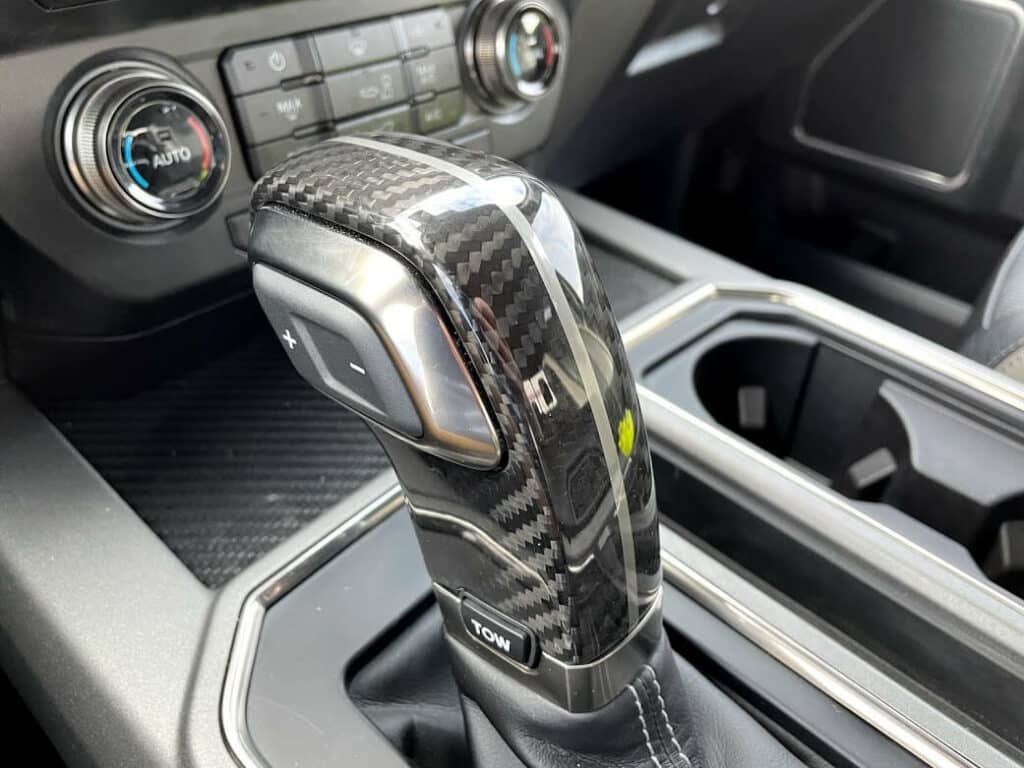 2021 Ford Raptor Exterior Appearance
The Raptor Ford comes with a 5.5-foot cargo bed that offers a multifunctional tailgate and onboard power system. However, you can configure it according to your need but different Raptor measurements can be 220 – 251'' L x 80 – 86'' W x 76 – 79'' H. The Ford truck comes with 17-inch wheels and large off-road tires for adventurers.
Safety and Driver-Assistance Features
The Raptor has excellent crash-test ratings. While competitors have quite similar options for active safety, Raptor full-size pickups offer several driver-assistance technologies. Here are some key features for driver assistance…
These vehicles come with automated emergency braking with standard forward-collision warning.
It contains a rear cross-traffic alert and offers a blind-spot monitor.
It also provides lane-keeping assist and lane-departure warning.
Why Choose a Bulletproof Ford Raptor?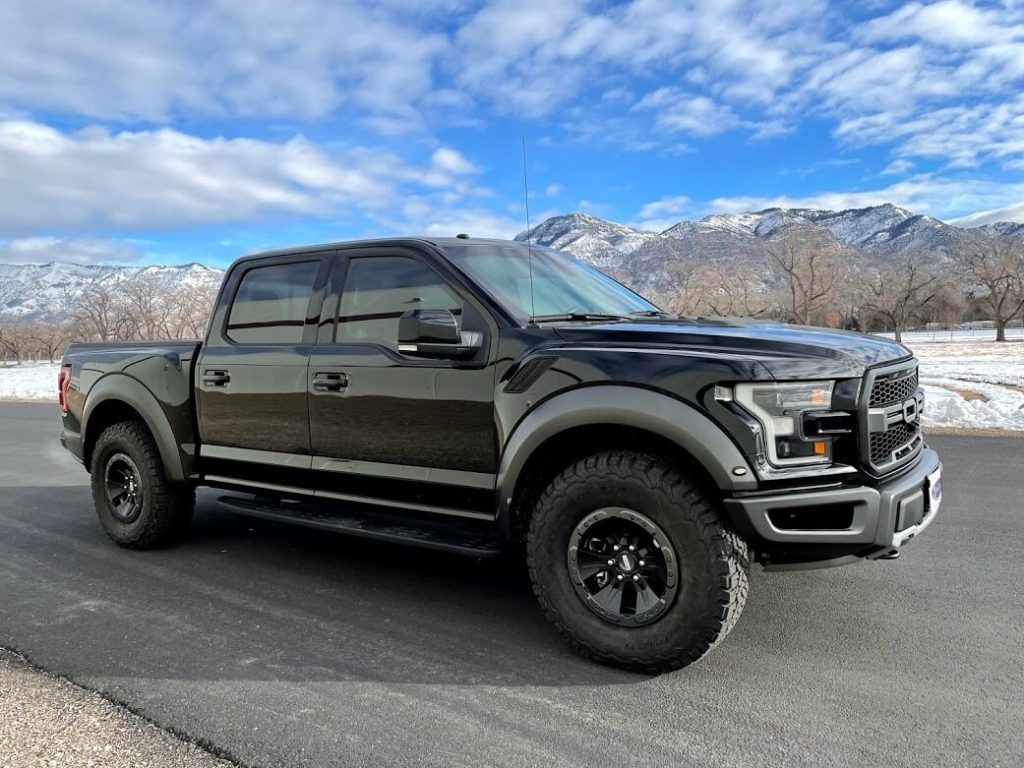 There are different reasons for choosing a bulletproof Ford Raptor or turning your ordinary Raptor into an armored Raptor. Because it is extremely easy to armor all models of Ford f150 with your choice of ballistic protection features.
Armormax is a industry leading armored car manufacturer and has the best protection technology for armoring the Ford Raptor. The basic package for armoring your vehicles include bullet-resistant glass, blast-protected floors, certified ballistic armoring, and much more. Further, you can add tons of special additional features on top of the basic package for your family protection. For example, you can add front and ram bumpers, recovery winch, siren, and public address system with LED flashers.
Bulletproof Ford Raptor Price
The price of the bulletproof Ford Raptor depends on the level of protection you add to your vehicles. If you want more security, you will have to add some additional level of security. Then, you will have to pay more.
Armor Ford Raptor is available in various countries such as Canada, Nigeria, Jordan, Lebanon, Pakistan, Brazil, Chad, Morocco, Germany, and Egypt. Armored vehicles are also popular in Tunisia, India, Russia, Thailand, Bolivia, Mexico, Angola, Benin, Saudi Arabia, South Africa, and the United Arab Emirates. And, the price of these vehicles can vary from one country to another. You can also order raptor vehicles from Ghana, Chile, Senegal, Libya, Kenya, and Ethiopia.
The lowest price of these vehicles starts in the $50k range for the vehicle plus the armoring upgrades. You can also buy a used Ford Raptor and armor it based on what your budget permits. There are plenty of online platforms where you can find various armored Ford Raptor for sale. So you can buy a used Ford Raptor from there. Similarly, many companies also provide used Ford Raptor upgrade functionalities.
Wrapping Up
If you are an adventurer and frequently go for off-road adventures, an armored Ford truck is one of the finest options. It's always good to sacrifice style for safety. However, you don't need to sacrifice style for safety in this case. Because you will be getting an indestructible on-road and off-road performer.
The Ford Raptor is one of the best trucks available on the market that have a sleek design and contains 450 hp. Armormax is a leading company that manufactures stunning armoured truck using lightweight ballistic materials like ballistic glass. Armormax vehicles can withstand several rounds from small arms fire to high-powered rifles and explosive threats such as DM-51 grenades and IEDs. Therefore, you don't need to sacrifice style for safety.
You can equip your car with shocking door handles, smoke screen, run-flat options, etc. Further, the vehicle comes with both right-hand and left-hand drive options. These high-performance vehicles can be shipped anywhere in the world!