When we talk about different armored vehicles, many of us think that they are only used by armed forces, banks, and heads of state diplomats. In fact, it's a misconception. Everyone can use armored vehicles nowadays. Civilian armored vehicles look different from military vehicles and they look like ordinary cars along with offering a different function. So it is difficult to differentiate between armored and ordinary vehicles.
You can customize your civilian vehicles according to your need. These vehicles are equipped with the latest security measures to protect your beloved ones.
Today's bulletproof cars are very advanced and can offer hundreds of different product option upgrades and can withstand a high-scale attack from deadly weapons like AK-47 and even bomb blasts. In this article, you will learn plenty of interesting facts about civilian armored vehicles. Let's come straightly to the point…
Who Can Buy Civilian Armored Vehicles?
Armored survival vehicles or new bulletproof trucks are specially designed for civilians. Everyone who has some security concern can and should buy these vehicles. International Armored Corporation has exported almost 95% of armored cars to the countries facing terrorism, civil war, or organized crimes.
You can consider a civilian armored vehicle as an armored survival vehicle. They are dramatically growing in number among US civilians. These vehicles are quite popular among other countries with high-security concerns like Mexico, Nigeria, and Brazil.
These vehicles are available for professional athletes, politicians, celebrities, corporate leadership, and other VIPs in the world. In simple words, these vehicles give you more protection than your personal bodyguards. So you can armor your vehicle as soon as possible to enhance your protection level.
3 Things You Should Know Before Buying a Civilian Armored Vehicle
If you want to buy a new street-legal armored vehicle, you should be familiar with the armoring technology and some other necessary equipment in the top automotive cars. These things help you armoring your vehicle.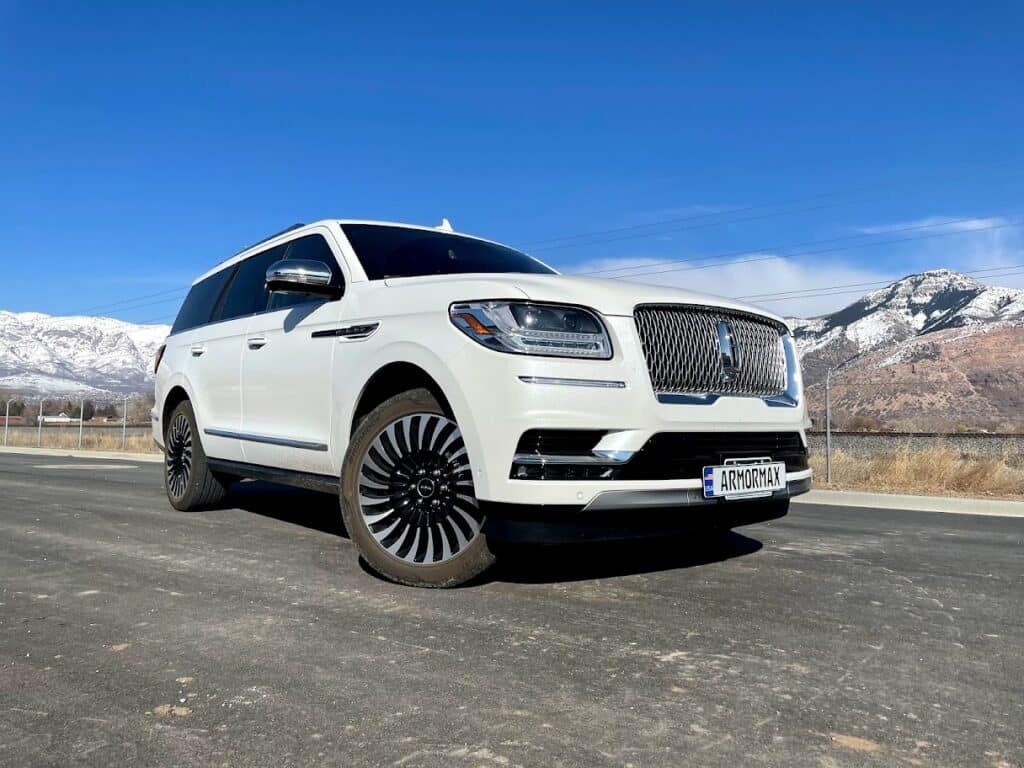 1. Special Interior Equipment of Civilian Armored Vehicles
Different civilian armored vehicles come with different interior equipment. Almost all vehicle manufacturing companies install different outer and interior components according to the client's wishes. For example, you can install partitioning walls with sliding LED-screen for passenger cell, automatic fire extinguishing systems, special leather seats, sliding armored sunroofs, etc.
Some vehicles come with the most advanced features such as a night vision display, road track dispensing system, reinforced bumpers. Further, they emit a handy smokescreen to defend against attackers. Instead of using conventional tires, you can go with run-flat tires to add an additional level of security.
2. Different Models of Civilians Armored Vehicles
There are plenty of different vehicle models are available in the market. Here are some of the finest models for civilians:
Armored Stretch Limousines: These models are designed for civilians and are based on Mercedes-Benz and BMW cars.
Sedans: These models are most often build around different Maybach, Audi 8, BMW S-series, and Mercedes S-class. You can contact Armormax for customizing different Sedans models according to your need.
Civilian Armored SUVs: These are some other models perfectly for civilian use. Civilian armored SUVs are created using the Aston Martin, Lamborghini Urus, Aston Martin, Rolls-Royce, and BMW X7. Armormax designs many armored SUVs for civilians such as Mercedes Benz GLE 63 SUV, Cadillac Escalade, and Jeep Grand Cherokee SRT Trackhawk.
Armored Trucks: Different manufacturers produce different types of armor trucks. For example, Armormax produces bulletproof Ford Raptor Truck, bulletproof Tesla Cyber-truck, Bulletproof Rezvani Tank, and bulletproof Toyota Hilux, etc.
Sports Car: You will rarely found an armored sports car. Still, if you want to armor any sports car, you can contact armoring companies.
3. Armoring Standards for Civilian Armored Vehicles
There are many armoring standards for civilian armored cars. For example, Ballistics Rating, commonly known as BR, is a European classification standard used to certify materials and overall vehicle constructions. They scale different materials from grade B4 to B7 in which B7 is the highest protection level scale.
Some other popular standards and grades are also used to certify civilian armored vehicles. These standards include NU (in the USA), VPAM (in Germany), and VASG (in the UK). Similarly, PM4 to PM9 or VR4 to VR are some of the most popular grades to scale armored vehicles. Some manufacturers use simple numeric scales from 4 to 7 as well.
Top 5 Incredible Armored Vehicles for Civilians
There are a lot of top-class armored vehicles available in the market for civilians. So it is extremely difficult to choose the best of the best vehicles among all. However, we have tried our best to pick up the top 5 incredible armored vehicles that civilians can buy. Here are some best civilian armored vehicles for sale currently:
1. Mercedes-Benz S-Class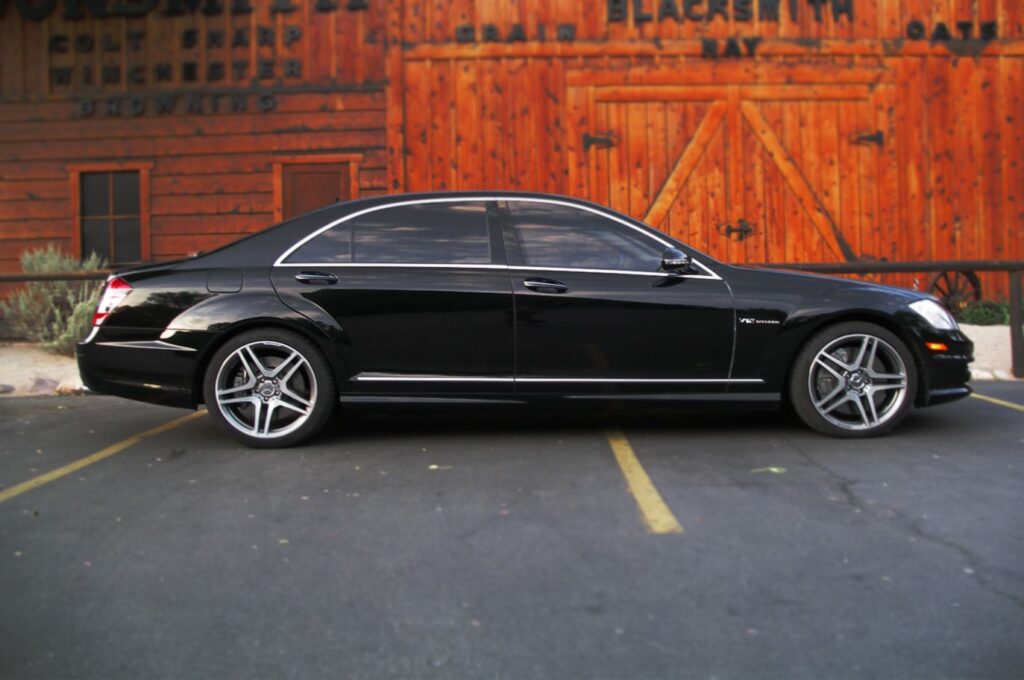 It comes with high-quality bullet-resistant glass and overlapping structures that ensure all protection from ballistics.
Further, it also contains run-flat tires that allow you to drive a car up to 80 km after puncturing. Its emergency fresh air system keeps the passengers safe from smoke and tear gas. Meanwhile, it contains a fire suppression system. Heat sensors detect fire and this system is automatically triggered and extinguish the fire.
See our selection of Armored Mercedes Benz
2. Range Rover Sentinel
Special Vehicle Operation (SVO) division of Land Rover created the Range Rover Sentinel a few years back. It was a civilian armored vehicle based on the standard wheelbase Range Rover Autobiography. However, it offers the highest level of protection among SUVs.
Range Rover Sentinel meets VR8 standards and provides the highest protection against ballistic threats. Further, it can withstand a variety of armor-piercing incendiary bullets and different bomb blasts.
This vehicle is made of a multi-laminated armored privacy glass, self-sealing fuel tank, super-high-strength steel, tamper-proof exhaust, and auxiliary back up battery. It's all four-wheel are run flat that gives it an additional level of protection. If you are looking for an attractive, inconspicuous, and off-road-ready vehicle, it is one of the finest options for you.
3. Dartz Black Shark
Buying Dartz Black Shark with 1500 HP is another good option for civilians. The design of this vehicle is inspired by a Russian Black Shark military chopper. It contains a lot of advanced security features such as electro-chromatic privacy windows. Further, its disappearing coach door-handles are equipped with anti-paparazzi shock-devices.
It is an extremely safe vehicle that can prevent the use of magnetic mines and the shots of various deadly weapons. This giant vehicle can handle grade B7 ballistics step to the forefront. Meanwhile, it is completely customizable, fantastic blast tolerance, and magnetic mine-proof vehicle.
4. Audi A8 Security
Audi armored vehicles are famous for security with style. These civilian armored vehicles' price is quite high as compared to other vehicles. This vehicle can withstand multiple shots of pistols and other handguns.
Audi A8 Security is made of special aluminum alloys. This masterpiece is certified by the German Ballistics Testing Center for VR 7 ballistic standard. It is also customizable so you can add some functionalities according to your need. For example, you can customize a Personal Assistant System in the car to communicate with the outside people. The total price of this car is around $700K.
5. Mercedes Benz G63 AMG
It is another iconic armored vehicles for civilians. This luxury vehicle contains a black matte leather interior, bullet-resistant exterior, surveillance cameras, power battery, and automatic fire extinguishing system.
Mercedes Benz G63 AMG contains some advanced security features such as oxygen supply and fuel tank protection. Its customized lights make it unique and stand out among all armored vehicles. Further, its floor can withstand any hand grenades and explosion as well. So it one of the extremely safe vehicles.
Why Choose Armormax for Civilian Armored Vehicles?
Various things stand out Armormax from its competitors. We manufacture the most reliable and protected civilian armored vehicles in the world. We can armor all types of vehicles range from Toyota Land Cruiser to range rovers. You can also purchase different types of armored trucks and SUVs, etc.
Our expert team has detailed and in-depth knowledge of the market and the latest manufacturing technologies. We are capable to develop the lightest armor components at the lowest possible costs. Different civilian armored vehicles manufactured by Armormax like Audi A8 is certified by the German Ballistics Testing Center (GBS) for VR 7 ballistic standard.
Wrapping Up
Civilian armored vehicles are getting popular day by day. These vehicles are identical to ordinary cars so many people can't differentiate between the two. Therefore, they think that civilians can't buy armored vehicles. It's completely legal to buy armored vehicles for civilians.
These vehicles can withstand various types of ferocious attacks. So these are very helpful to protect you and your family. These cars are available at different costs ranging from $150k to over a million. If you are intending to buy a new armored vehicle, you can contact Armormax for the best civilians armored vehicles.