When looking for a new vehicle, people look for different characteristics, one of which is how tough they are. A tough vehicle will withstand more punishment, meaning you can take them on an adventure without having to be concerned about damage. A durable car also means that they have a longer life and helps to reduce the need for maintenance and repairs, and you will be less likely to find yourself broken down on the motorway. You will also find a range of different vehicle types that are tough, including those you will often see on city roads and highways.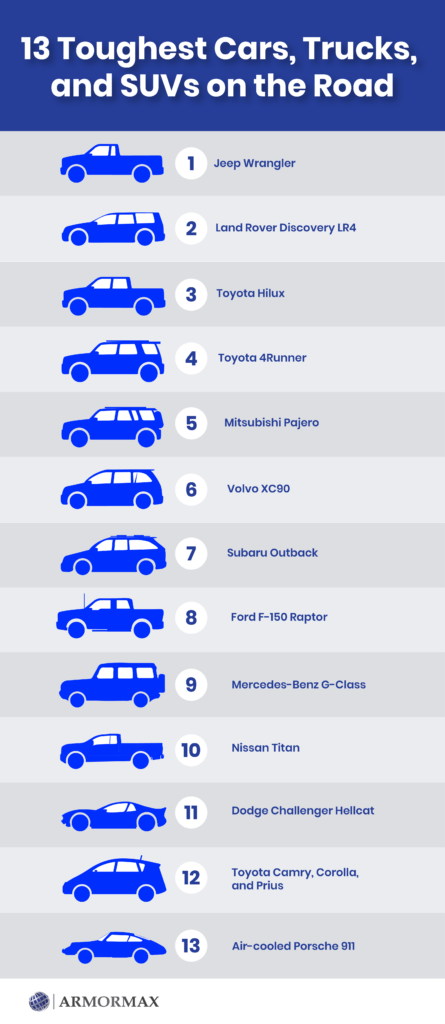 Toughest & Most Durable Cars, Trucks, or SUVs
There's a great selection of tough vehicles on the road that are long-lasting and durable. The selection ranges from vehicles designed for industrial and military purposes to luxury vehicles and high-performance sports cars, including some classics. They are also available in a range of budgets from straight-forward, practical models to some of the most luxurious available.
Here we take a look at some of the toughest of them all.
Toughest 4x4s and Off-Road Vehicles
4 wheel drive vehicles need to be strong to be able to withstand the physical forces involved in off-road driving. The following are some of the toughest 4×4 vehicles you can buy from a showroom.
Jeep Wrangler
Jeep is a well-known allroad brand with a long history of producing rugged, reliable cars, and the frame is similar to the iconic Jeep used by the US military in WWII. Such is the toughness of the modern-day Jeep Wrangler that a version has been made for the US military. In addition, civilian versions of the Wrangler are fitted with modern-day creature comforts that help to make for a comfortable ride.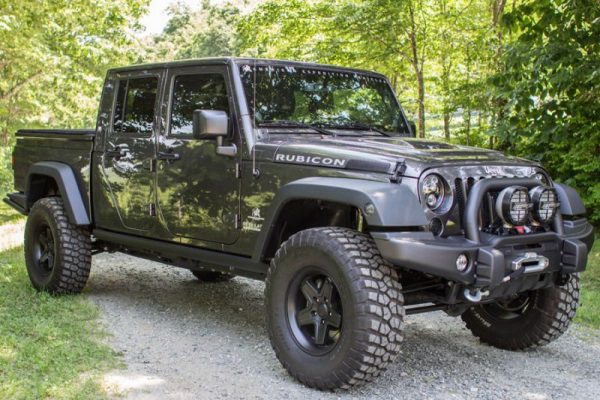 One notable characteristic of the Jeep Wrangler is the ability to remove the roof and the doors in most models entirely. Being able to remove the roof and doors makes the Wrangler a popular choice for people who live in warm climates and want to feel the wind in their hair while on the road – or even off-road.
Land Rover Discovery LR4
Land Rover is another auto manufacturer's brand associated with off-road driving and also has a military pedigree, such as the Land Cruiser and defender models that were used by the British army. Original Land Rovers were designed with durability and off-road ability in mind – a characteristic that has remained with modern-day versions. To this day, there are versions of Land Rovers being used in militaries and rescue and emergency services.
While earlier Land Rovers were built with practicality in mind, today's models are made with luxury as the man objective. As a result, they are a popular choice for stars worldwide, and even Queen Elizabeth II drives one.
The Land Rover Discovery LR4 is a luxury model with pretty much all that you could need from an SUV. Although its performance on the road is not particularly impressive, the Discovery L4 excels off-road, which should not come as a surprise considering the vehicle's ancestry.
Toyota Hilux
The Toyota Hilux is one of the most popular pickup trucks on the planet. Perhaps the main reason for its popularity is that it's about as indestructible as you can get for a pick-up. Its reputation was upheld when the Top Gear team did what they could to break one, including submerging it in the ocean dropping it off a tall building, but it just refused to die.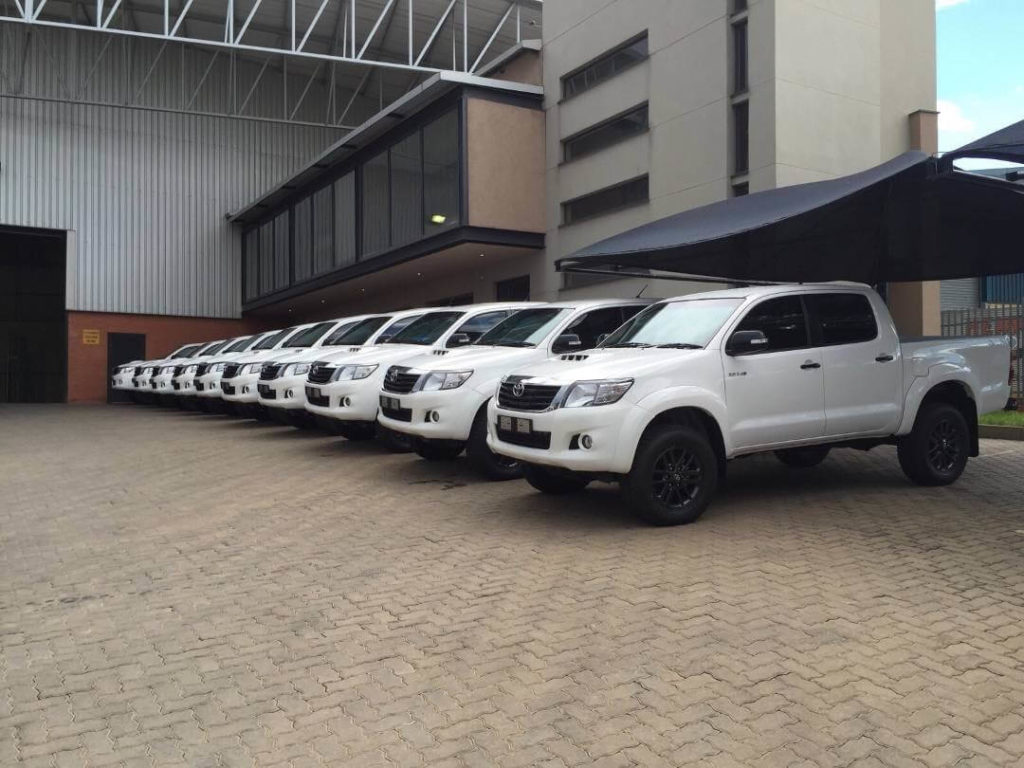 Another reason for the Hilux's popularity is that it's relatively affordable, which makes for outstanding value for money when combined with its longevity. However, the Hilux is very much designed with practicality in mind and doesn't have the same luxury as other vehicles in the class offer. The Hilux is also not the most impressive looking of pick-ups, although it's not exactly terrible to look at either. You will also need to go for the Double Cab model unless you want passengers in the back seat being squashed.
Toyota 4Runner
The Toyota 4Runner is a popular SUV with excellent off-road capabilities, and, being a Toyota, it scores impressively for reliability. The 4Runner is also an excellent off-road vehicle, with suspension that would put most other SUVs to shame. However, while the Toyota 4Runner is an outstanding workhorse, it's similar to the Hilux in that it has been built with practicality in mind rather than luxury.
The 4Runner scores poorly for gas mileage, the ride can be harsh, the handling is cumbersome, and the interior plain. If you're looking for a luxury SUV that offers a smooth rides and lots of cool gadgets, then the 4Runner is probably not for you. However, if you are looking for an outstanding, durable off-road vehicle, the 4Runner is one of the best in its class.
Mitsubishi Pajero
Manufactured for nearly four decades, the last Pajero rolled off the assembly line in 2021, but they are still likely to be a common sight on the roads for many years to come. The Pajero is an imposing SUV, and it takes quite a bit of effort for some people even to get themselves seated. The driving position is high-up, giving you an excellent view of the road around you.
The Pajero has a high ground clearance, which is always helpful when driving over rough terrain and unpaved areas are usually not even a challenge for the SUV. It can be a bit heavy to drive but is still a comfortable ride. The Pajero also impresses where fuel consumption is concerned, especially for such a hulk.
Volvo XC90
Volvo is a brand that's synonymous with toughness and passenger safety, and the XC90 is a mid-luxury crossover that lives up to Volvo's reputation. The XC90 is a large, luxury SUV popular amongst more affluent families that want the practicality and comfort of an SUV with the added ruggedness of a 4 wheel-drive system. In addition, this SUV provides seven seats, which is more than enough for most families and comes packed with safety features that you would expect from a Volvo.
The Volvo is a competent off-road vehicle, albeit not as much as some other SUVs and scores well for reliability and performance. The XC90 may not be the best option if you're looking to go off-road, but if you need a large SUV that's comfortable, safe, and has plenty of whistles and bells, it may be the ideal choice for you.
Subaru Outback
Subaru is a Japanese manufacturer that has quite a niche fan base. Their vehicles are typically 4x4s and have a reputation for quirkiness. Also known for reliability and durability, Subaru's are often favoured among people who have an active lifestyle.
The Subaru is a large, heavy duty SUV, but its ancestry as a station wagon is clear to see. Indeed, in many aspects, the Outback is little more than a station wagon that's been raised. For example, the Outback drives more like a car than an SUV on Tarmac despite its 8.7 inches of ground clearance. This ground clearance makes the Outback a more than capable off-roader while also offering a comfortable ride and good handling on the road. Good fuel economy is another factor that appeals to some Subaru drivers.
Ford F-150 Raptor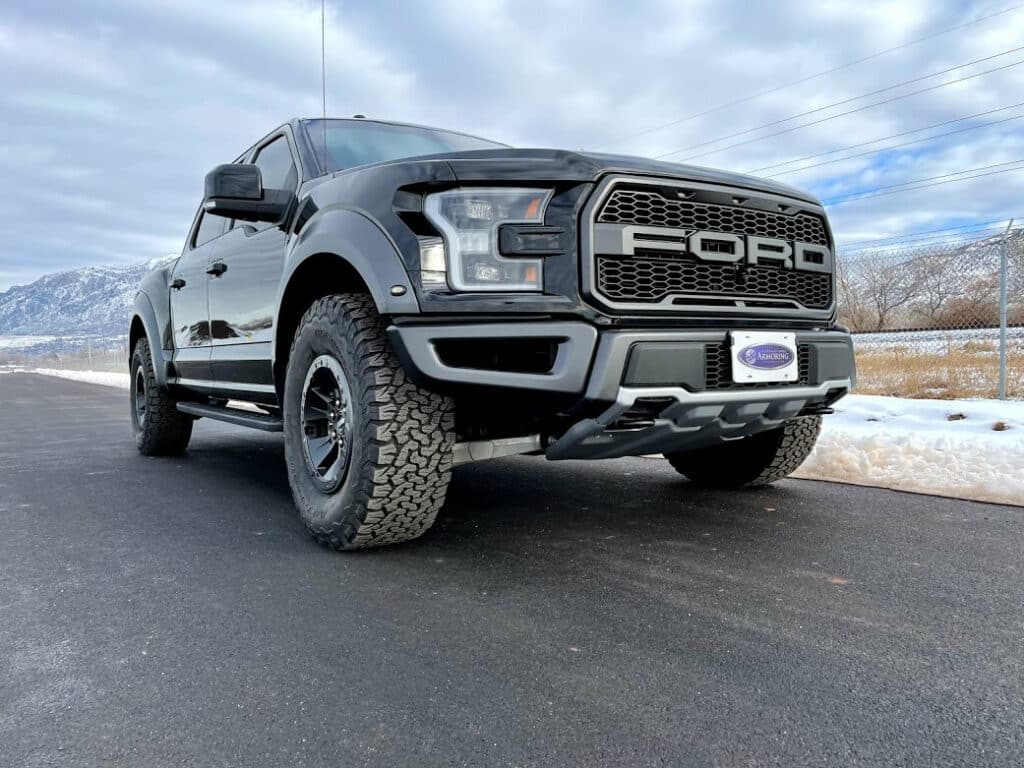 The Raptor is a pick-up truck that looks as though it means business, and its performance matches up to its mean looks. This beast of a pick-up truck performs very well off-road and has no problem driving through mud, thanks mainly to its impressive suspension, and its powerful engine also helps contribute to its remarkable performance. A host of technological features also allows the Raptor to perform well on the road.
The Raptor has a large cabin and is a comfortable ride on the road. Potential drawbacks of its size include difficulty manoeuvring in tight spaces, and parking can be an issue. However, one factor that attracts many people to this pick-up is its durability, and it's not uncommon for a Raptor to make 300,000 miles before eventually giving up. While the Raptor might turn some people off because of overkill, the same thing makes it irresistible to others.
Mercedes-Benz G-Class
Cars made in Germany are known for their quality of engineering, and the Mercedes-Benz G-class is no exception and is a luxury compact SUV that is both durable and very reliable. This luxury SUV has more to offer than toughness, however. Despite looking like a box on wheels from the outside, it is one of the most luxurious and best-performing SUVs on the inside.
The G-Class has a powerful engine that helps it match the performance of sports cars from a couple of decades ago. It is packed full of technology that helps make for a gentle and comfortable ride on the tarmac, and it is also an impressive performer off-road. The G-Class doesn't have as much space as larger SUVs, and its cost certainly reflects its impressiveness. However, if you have the budget and want a durable off-roader with impressive performance and comfort, the G-Class should not be overlooked.
Nissan Titan
The Nissan Titan is a practical pick-up that doesn't quite match up to some of its rivals but can still be counted on for its toughness and reliability. The Titan comes with a 400 horsepower V-8 engine as standard, which provides plenty of power, but it still doesn't reach its competitors in terms of performance. The Titan also doesn't match its competitors in ride quality, although the handling is still fairly composed, and the cabin is not as spacious as some competitor models.
It's not that there's anything wrong with the Nissan Titan; it's just that there are better options out there. Regardless, it could still be the best option for people looking for practicality over everything else.
Toughest Sedans
It's not only off-road vehicles that are tough. There's also a selection of Coupes and Sedans that will also last you a long time and stand up to the rigors of regular driving. Some will also deliver exceptional performance and be eye-candy to everybody else on the roads.
Dodge Challenger Hellcat
The Challenger Hellcat is a classic American muscle car, and its menacing hood is matched by toughness with a reputation for having a long life and scores highly for reliability. The Hellcat's powerful appearance is not superficial – the car is all about power on the inside as well, with its 6.2-litre V-8 engine delivering eye-watering performance and a high top MPH. The Hellcat also makes for a surprisingly comfortable ride for something so focused on power.
Although the Hellcat has a high price tag, the interior isn't particularly luxurious, and it's also not an option for people who have fuel economy in mind. However, if you want something with jaw-dropping performance with matching looks and will last you a long time, the Hellcat is hard to beat.
Toyota Camry, Corolla, and Prius
Toyota 4x4s are known for their durability thanks to being well-engineered, and their sedans share a similar reputation. Sedans like the Toyota Corolla are not known for being particularly impressive performers, but higher-end models boast some statistics that are not to be sniffed at. Toyotas are also not usually known for luxury, but standard vehicles are still comfortable and practical, and, again, higher-end models can be contenders in the luxury market.
Overall, Toyotas make great medium-range sedans and score well for fuel economy. You also won't find yourself taking yours in for repairs often, and you can expect yours to be with you for a long time before it needs to be retired.
Air-cooled Porsche 911
The historic air-cooled Porsche 911 offers distinctive Porsche looks. In addition to great looks and high performance, this classic car is also known for its long life. Although their production was discontinued in 1998, air-cooled Porsche 911s are still relatively common despite their model year, which is a testament to their longevity.
The air-cooled Porsche is more than just a sports car – it's an icon, and their successor, the water-cooled 911, hasn't had the same appeal. The air-cooled version also still boasts impressive statistics despite being made from relatively old technology. In addition, their durability means that they will still be turning heads on the roads for many years to come.
People Like Their Vehicles Tough
People prefer durable vehicles for different reasons. Some need a vehicle that will make it through rough journeys, while others want low-maintenance Suburbans that won't need a replacement for a long time. Regardless of the reason, there's plenty to choose from and in a range of vehicle types. While many durable vehicles are built with practicality in mind, that doesn't mean you necessarily have to sacrifice performance and luxury. You could find something that will stay in good working order for many years while turning heads when you take it out.