Fully armored Dodge Charger SRT Hellcat just completed by Utah's Armormax®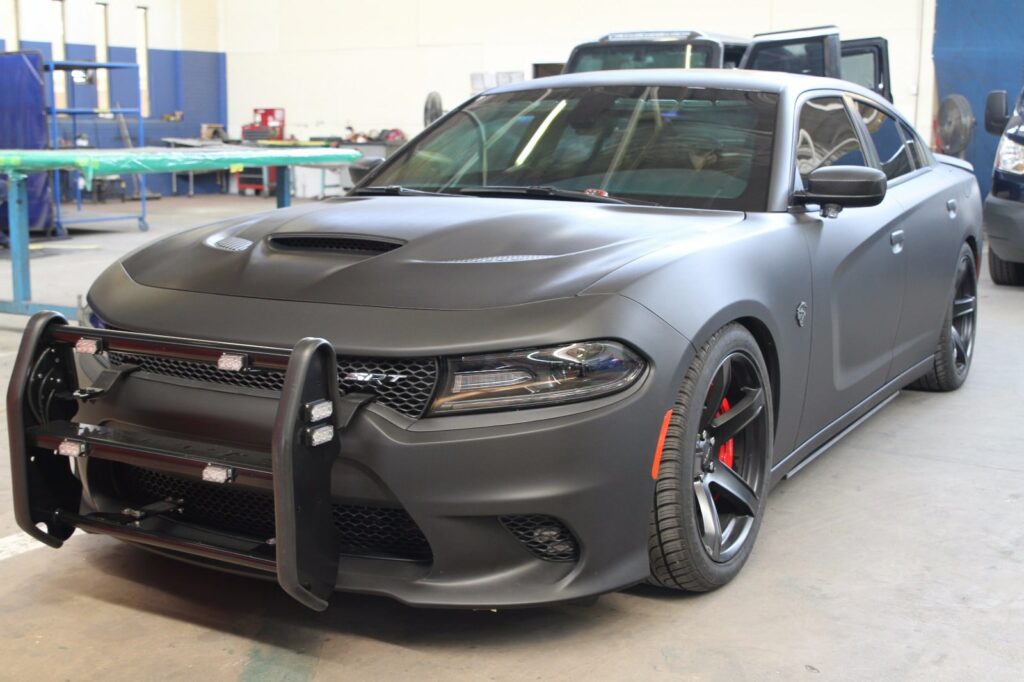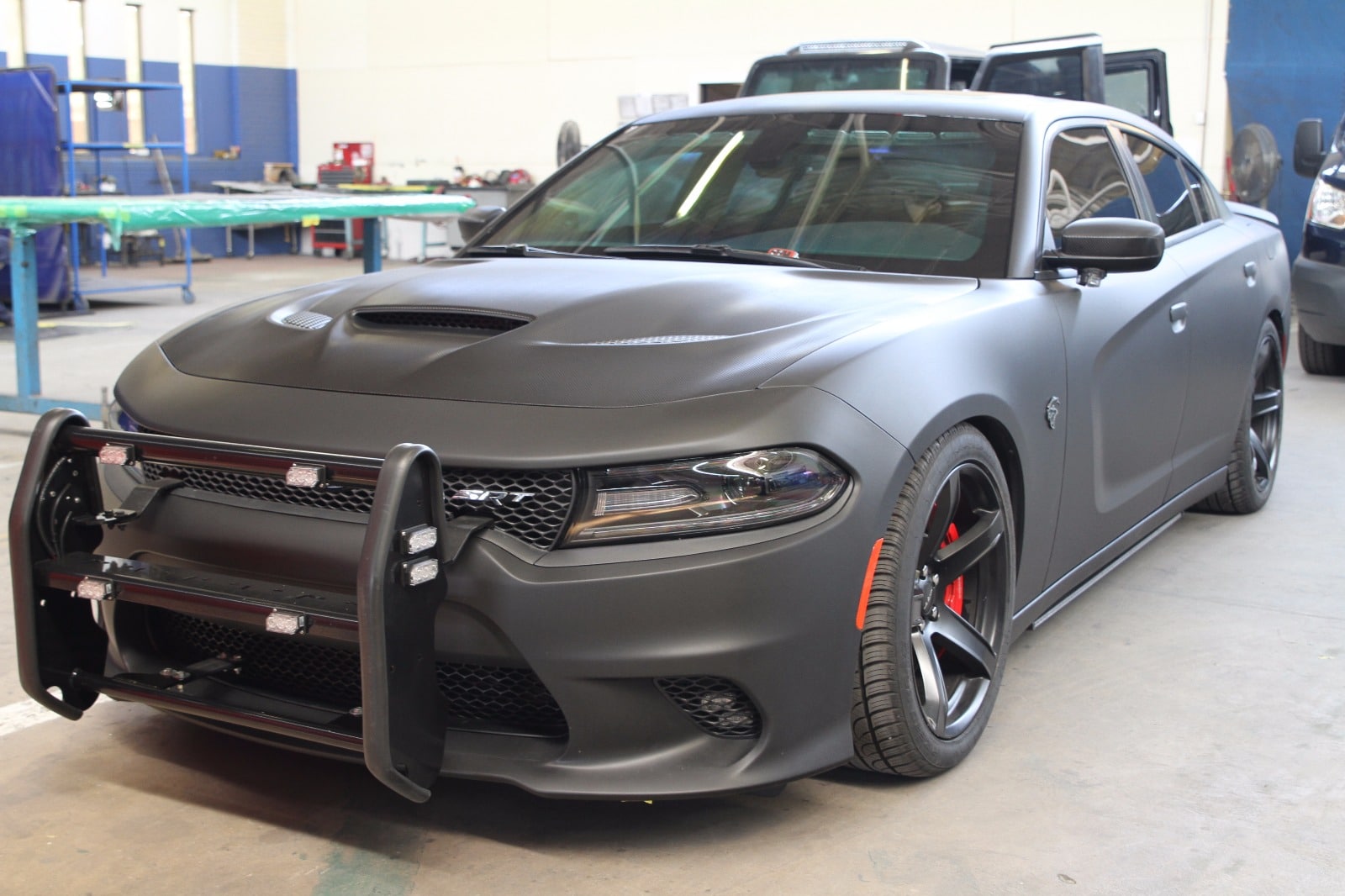 Ogden, Utah (September 5, 2018) Armormax (a division of International Armoring Corporation of Utah) used their lightweight armoring system to complete a 2018 Dodge Charger Hellcat. The customer-provided vehicle comes equipped with one of the strongest V8 engines on the market (6.4 liters and 714 horsepower).
Armormax specialized Hellcat armoring package (80% lighter than traditional steel) provides protection up to and including most high-powered rifles and grenades while maintaining its original appearance and minimal effect on performance. 
Upgrades and options on the vehicle from Armormax® included:
Bullet Resistant Glass and opaque armor (entire passenger compartment)

Carbon Fiber Trim

High Powered Rifle Protection

Electrified Door Handles

Siren PA Intercom system

Strobe Lights x100

Radiator Protection

Blinding Lights

Concealed Ram Bumpers

Smoke Screen Cloak

Operable Windows

Tailgate Grill – Anti Theft

Tack dispenser

Gas masks

Bomb blast security upgrade



This vehicle is the first armored Dodge Hellcat in the world and was armored using Armormax® proprietary lightweight molded armor. The base vehicle was provided by a law enforcement agency and was designed and armored in Ogden, Utah.  
Armormax® invites the media and other interested parties to view this recently completed armor Dodge Hellcat at its manufacturing facility in Ogden, Utah.
For more information, please contact Mark Burton at 1-801-393-1075 (or email him at [email protected])