The latest armoring technology has entirely changed the paradigm of passengers' vehicles. A few years back, only armored forces and other security agencies utilized bulletproof vehicles. Someone can easily identify those bulletproof vehicles due to their unique look. The main objective of these vehicles to withstand the lethal weaponry.
But today, almost all public figures prefer to travel in armored vehicles. You might not identify armored vehicles used by civilians by just looking at them. Because civilian armored vehicles look like ordinary cars. Bulletproof vehicles have become a giant business in those countries where the crime rates are very high. Due to this, the armoring market is booming at a very high pace.
This article gives you a comprehensive view of the state of bulletproof cars in 2021. We will also talk about the different motives behind the growth of armoring industry. Let's get started…
Introduction of Bulletproof Car Market
1. Report of Global Opportunity Analysis and Industry Forecast 2019-2016
According to this armored vehicles market report, the market size of armored vehicles was valued at $15.96 billion in 2018. But this figure is projected to reach around 21.97 billion USD by 2026, registering a CAGR of 4.2% from 2019 to 2026. This research report shows that armored vehicles will grow much faster than ever during these years.
In this race, Europe is dominating the armoring market. North America is the second biggest market of bulletproof vehicles followed by LAMEA and Asia-Pacific. In Europe, Germany still maintains its lead during the market forecast since 2018. Similarly, the USA is the leading county in North America.
During the forecast period, the armament segment is probable to lead the armored vehicles market. Experts divide this system into engines, ballistic armor, fire control systems, turret drives, countermeasure systems, and power systems. Further, this market has been segmented into command & control systems (C2), navigation systems, and hulls/ frames. Plus, some other segments include armaments, drive systems, ammunition handling systems, observation & display systems, and other armaments across the globe.
2. Market Overview or Market Growth
Apart from the military, civilians are shifting towards armored vehicles. Similarly, armies are using advanced armor materials to upgrade their existing armored vehicles.
The rising number of terrorist activities in different regions like Asia-Pacific compel civilians to buy armored vehicles. Similarly, some people want to use luxury vehicles along with foolproof security. Luxury bulletproof vehicles or luxury armored cars are the best options for them.
Similarly, the tension between different countries at the borders is another important factor that is boosting this industry. For example, countries like China, Pakistan, and India have increased their defense budget to purchase advanced armored vehicles.
Key Insights
1. Increasing Demand for Armored Vehicles in Law Enforcement Agencies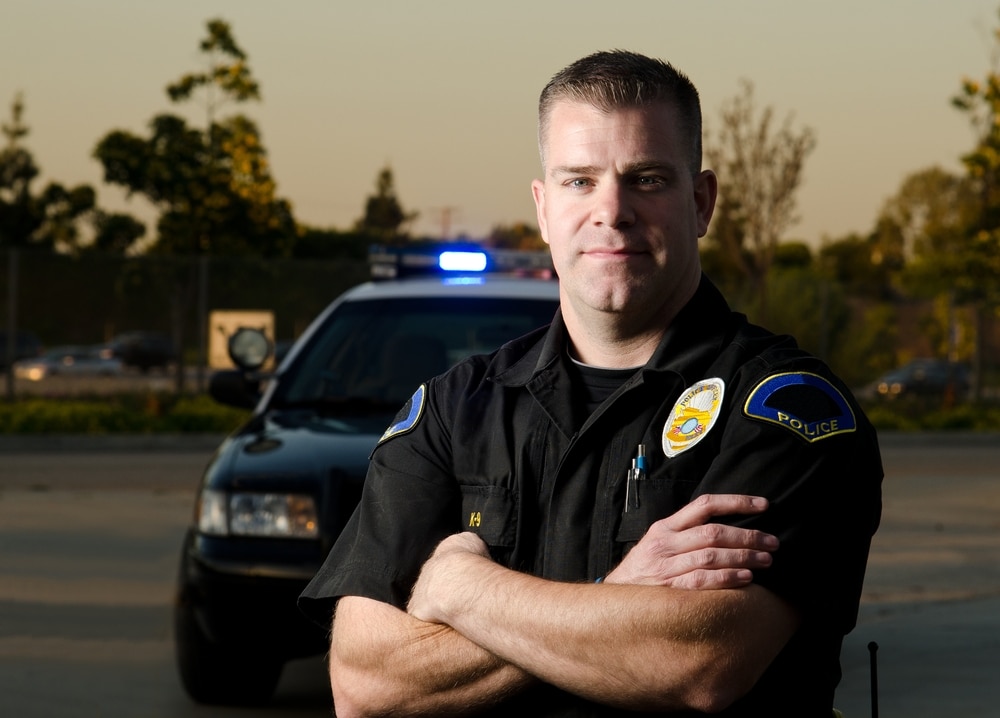 The militarization of law enforcement agencies is one of the reasons for the rising demand for armored vehicles. What is militarization? It is the process in which the civilian police forces adopt the principles of the military model. The reason behind the adaptation of this model is to obtain the equipment, mindsets, tactics, and culture of the military. Therefore, police forces are obtaining advanced weapons and armoring vehicles.
2. Rising Demand for Bulletproof Vehicles in Civilians
The rising security challenges are arising out everywhere in the world. The increasing crime rate and other insurgent activities are boosting the demand for civilian armored vehicles. Almost all public figures and elite groups prefer to buy passenger armored vehicles for a greater sense of security.
Leading automobile manufacturers like Armormax are launching a lot of armored cars to meet their rising demand. For example, Land Rover launched more than 2020 Range Rover Sensational with armored glass and a ballistic steel plate in 2019. And, this number is growing rapidly.
3. Decreasing National Defense Budgets
Another most important reason behind the increased adoption of bulletproof vehicles is a reduction in national defense budgets by many countries. For example, many countries such as Indonesia and Thailand reduced their budget by around $558 and $555 million respectively from 2019 to 2020. Some other countries like Saudi Arabia, Italy, and France also reduced a significant amount in their defense budget. Hence, a decrease in the defense budget is hampering the growth of bulletproof vehicles.
4. Transportation of Different Goods
Many firms widely use armored vehicles for the transportation of different goods. For example, the cannabis industry is rapidly growing in the USA after its legalization in 33 states. All these states allow its usage for medical and recreation use.
The bulletproof Ford Transit Cargo Van is very popular among marijuana transporters. They use these vans to transport the large sum of cash and bulk amount of flowers. Further, these are also quite popular in many dispensaries and other provisioning center owners. These vehicles are also a good option to transport the COVID-19 vaccine. Therefore, the demand for armored vehicles is highly in demand for this purpose.
5. Mineral and Money Transportation
Bullet-resistant cars are widely used to transport precious metals and money. People use these vehicles to transport precious elements like diamonds, gold, and silver, etc. For the safest transportation of precious stones like Emerald, Sardonyx, Chalcedony, and Jacinth, armored vehicles are good options. You will notice a significant hike in the graph of bulletproof vehicle usage.
Key Market Segment of Armored Vehicles
We can divide the armored vehicles into two main types i.e. military and passenger armored vehicles. Armed forces contain fully-protective vehicles that can withstand lethal weaponry. However, civilian armed vehicles can withstand some rounds of bullets, shell fragments, and other projectiles. However, some civilian vehicles can protect against blasts.
We can divide the key market segment of armored vehicles into 4 different categories as follows:
By Application
Defense: Almost 90% of armored vehicles are used by armed forces. These vehicles include main battle tanks, infantry fighting vehicles, and others.
Commercial: Both civilians and armies use commercial bullet-resistant vehicles. Some vehicles for commercial use are armored SUVs, sedans, cash-in-transit vehicles, and others.
By Drive Type or Mobility
Wheel: Many armored vehicles are owned by military forces and all vehicles own by civilians are wheel based.
Track: Some of the military armored vehicles are track-based. The track-based vehicles include caterpillars, tanks, etc.
By Vehicle Type
Armored vehicles are available in many categories like:
Armored personnel carrier (APCs)
Tactical trucks
Infantry fighting vehicles (IFV)
Combat support vehicles
Unmanned combat vehicles
Unmanned combat ground vehicles
Main battle tank (MBT)
Bus
Sedans
Limousine
SUVs
Others
By Region
Key market segments of armored vehicles include:
North America: The USA, Canada, and Mexico.
Europe: Germany, The UK, Russia, France, and the rest of Europe.
Asia-Pacific: China, Japan, South Korea, India, and the rest of Asia-Pacific
LAMEA: It includes Latin America, Middle East, and Africa (South Africa).
International Demand for Armored Vehicles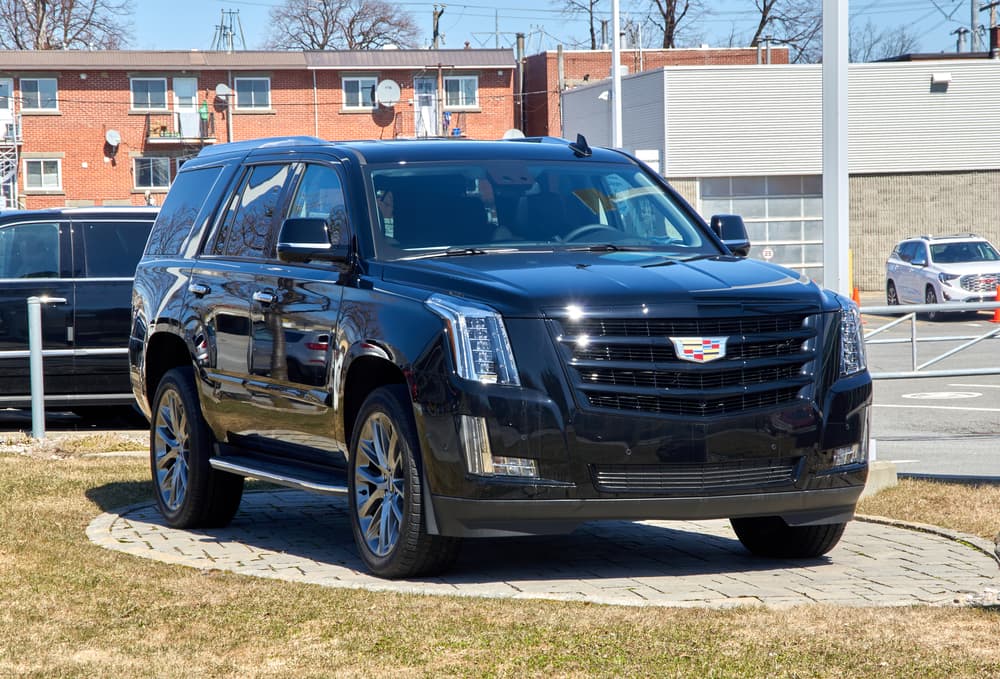 As it is fact that no country exists without armed forces in the world. So, armies of all countries somehow have a large or small number of armored vehicles fleet. The number of vehicles can vary depends on the country's budget and the relation of one country to other countries.
For example, the USA's military has almost 19.5% of the total armored vehicles in the world. Similarly, Russia is the second-largest armored vehicles containing country in the world that contains almost 12.8% of total vehicles. Some other countries that contain a huge number of such vehicles include China, Egypt, India, Russia, Saudi Arabia, Pakistan, Israel, and Turkey.
Although the global armored vehicles market size is growing rapidly, there are a few market restraints as well. The most prominent market restraint is the high cost of the vehicles. However, as the vehicle market size is growing, the price of the vehicles is also reducing gradually.
Let's now analyze the market share of commercial armored vehicles…
Regional Analysis of Commercial Armored Vehicles
The regions that contain the largest market share for commercial armored vehicles include Europe and North America. These countries almost contain 45% and 30% market share respectively. The highest demand for these protective vehicles comes from the Middle East, Africa, and Asia.
In this decade, these vehicles are high in demand from the HNI's and NGOs of countries like Iraq, Egypt, and Syria. Africa holds the least share of armored vehicles due to the highest cost of customs fees, small economies, and numerous border crossings.
The huge trend for civilian armored vehicles is due to the rising demand of government officials, NGOs, and HNIs. However, some strict rules and regulations imposed by some countries like Afghanistan restrained the global market. The sale of armored vehicles in such countries has been reduced to almost half.
The sales drop was due to strict government policies according to which the civilians had to go under stringent producers to buy an armored vehicle. The main purpose for making such strict rules is to stop terrorists and extremists from buying such vehicles.
Similarly, some countries such as Iran, Syria, and Libya have strict import and export policies. These policies are also a major factor in reducing the demand for armored vehicles.
Contrary to this, some governments in countries like Jordan, Iran, Yemen, and Brazil have end-user-friendly policies. For example, there is no restriction for the procurement of bullet-resistant vehicles with B4 or B6 level protection. Therefore, armoring market is flourishing in these countries.
End Users
The end-users for civilian armored vehicles include government customers, law enforcement agencies, corporate users, NGOs, and VIPs. The government customers include Prime ministers, presidents, federal ministers, ministers of states, diplomats, and other foreign and commonwealth officers. Similarly, the corporate users of armored vehicles belonging to different oil & gas, mining, construction, and banking sector.
The manufacturers find various end-users in different regions with different policies and income trends in those regions. For example, in some countries like the USA and the UK, the major end-users are celebrities, NGOs, and bank officers. Contrary to this, the gulf regions have different customer bases like corporate users.
The majority of the governments opt for the B6 or B7 level of armoring. However, all other users look for the B4 level of armoring.
Future Outlook
The market of civilian self-protective vehicles has a diverse customer base. For example, almost 25% of the customer buy a vehicle to mitigate the actual threat. Similarly, 40% of customers procure vehicles to protect themselves and their families from random violence. However, the remaining percentage includes the high profile individuals and civilians who are accustomed to increase the level of security.
The outlook for luxury and civilian armored cars is now more compelling than ever. The demand for such cars is very high in Africa and some Arab countries due to instability, dwindling corruption, and a rise in crime.
Market Key Players
There are plenty of giant armored vehicle manufacturing companies in the world. Some key players include general dynamics corporation, INKAS armored vehicle manufacturing, BAE Systems PLC, Oshkosh Defense, Lockheed Martin Corporation, Oshkosh Corporation, and Armormax. We can categories the manufacturing market into two main categories i.e. Retro-fit and Line-fit.
The retro-fit category is very popular in the Middle-East region. Almost all NGOs, HNIs, and law enforcement agencies use this type of vehicle. On the other hand, the Line-fit category vehicles are quite popular among government officials and diplomats.
Armormax is currently one of the most prominent armored vehicle manufacturers in the world. International Armoring Corporation is a big name in advanced passenger armored vehicles. IAC creates robust vehicles that are far superior to competitors in terms of appearance and performance.
The need for Armored/ Bulletproof Cars
We have already mentioned a lot of reasons behind the popularity of armored vehicles. For example, the usage of armored vehicles is quite obvious in armed forces. Similarly, banks, heads of state, and VIP figures are using such vehicles for decades.
There are plenty of other reasons when you need armored cars. Some of the reasons include:
For the Protection of Companies Secrets
It is one of the most common uses of armored cars nowadays. A person with some secrets of a company or confidential information travels from one place to another use these vehicles. You can think about the importance of such persons.
Traveling of Professional Athletes
Professional athletes have become the victim of gun violence many times on different occasions. For example, many Sri Lankan players got injured in a terrorist attack during their cricket tour in Lahore in Pakistan. Therefore, many professional players use bullet-resistant vehicles to protect themselves from such threats. These vehicles can stop bullets from different rifles such as M16 and AK47.
Transportation of COVID-19 Vaccine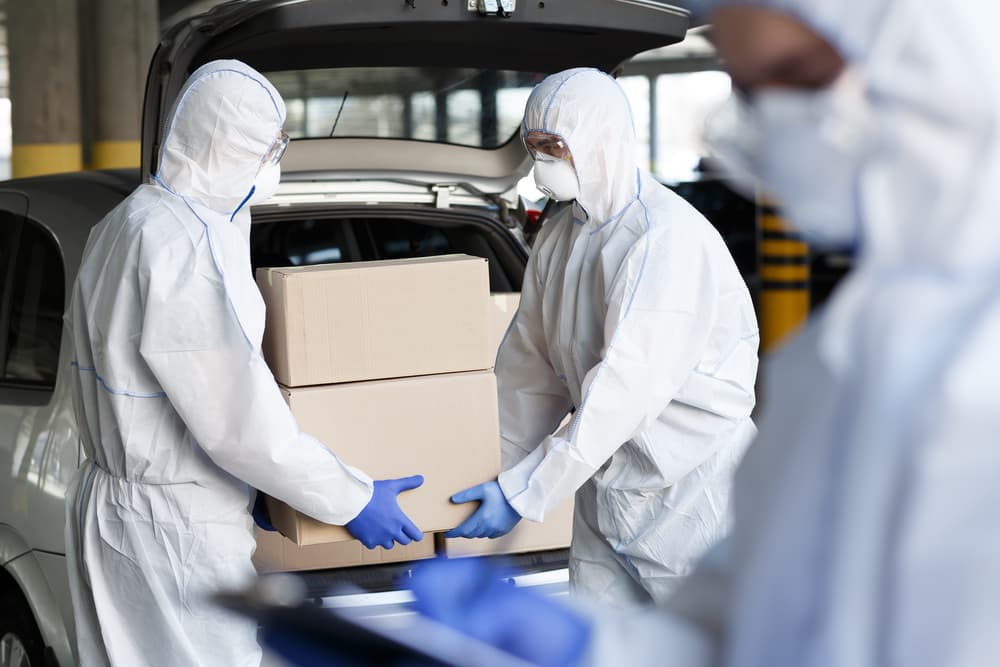 Many companies have claimed to discover the vaccine of COVID-19. According to different sources, these vaccines might be helpful for treatment but have some negative side effects. To protect these vaccines, vaccine manufacturing companies and government institutes are using armored vehicles.
Companies can use armored trucks or vans for the safest transportation. For example, Ford F150 and Ford E 350 are suitable options for transportation.
Apart from this, many religious personalities, entertainers, and CEOs of different companies also use armored vehicles. These vehicles don't only provide security but also convenience as well. You can't find both these things in any other car. Ordinary luxury cars even can't withstand a single shot of a hand weapon. If you are intending to buy a luxury car with foolproof security, nothing is good option than a bullet-resistance vehicle.
The State of Bulletproof Cars 2021
According to different studies, more than 300,000 armored vehicles were circulating on streets worldwide in 2019. And, this number has increased around 5%. Brazil leads with the highest per capita number of armored vehicles in the world. Sao Paolo, a city of Brazil, receives almost 800 armored vehicles a month.
The demand for civilian armored vehicles is increasing rapidly in Mexico and other African nations such as Nigeria. In the USA, 49 different companies are producing armored vehicles. The main activity of these manufacturers is to manufacture armored vehicles and parts. Further, they produce self-propelled weapons, modification, and repairing of these vehicles. As a result, The market is generating around $3 billion in revenue annually.
Working With Armormax
Before we talk about some incredible armored vehicles designed by Armormax, let's first talk about different armoring standards…
Popular Armoring Standards Used By Armormax
These ballistic protection levels can withstand a 9mm but these are rarely used in armored vehicles.
These ratings can protect against the assault of some weapons like sporting rifles, and handguns. Such guns have low bullet velocity like .357 Magnum.
This class can protect against assault from AK47s or guns with bullet velocity up to 822 m/s.
It provides a high-level of security and can withstand high-power rifles. The velocity of such bullets is around 920 m/s. It provides an excellent protection level against many armor-piercing rounds. Therefore, it is quite a popular standard among all.
This rating provides the highest level of protection. It can stop many armor-piercing rounds fired from super high-velocity rifles. B7 level bulletproof vehicle can stop bullets fired from a sniper rifle.
Armormax uses B4 to B7 standards for armored vehicles. Some other popular standards and grades include NU (in the USA), VPAM (in Germany), and VASG (in the UK). Some other grading scales include VR4 to VR9 and PM4 to PM9. Further, some companies use simple numeric scales from 4 to 7 for grading. However, these scales are used rarely.
Armored Vehicles Model Designed by Armormax
Armormax designs plenty of different models of armored vehicles to meet the demand of customers. Here are different brands designed by Armormax Inc.:
The luxurious and stunning slippery shape of the coupe make it one of the best choices for armored car-loving people. Some popular coupes include Bentley Continental, Subaru Crosstrek, and Aston Martin Vanquish.
Armormax takes different existing models of SUVs from different car companies like Toyota Land Cruiser and Cadillac Escalade. Then, we upgrade these vehicles according to the customer's desired armoring specifications.
Installing armor in trucks is very useful. Armormax takes trucks from the Dodge Ram and Ford F150, etc., and upgrades them according to your desired. You can choose any track, we can upgrade that for you using the latest armoring technology.
Many firms use utility vehicles like a van for shipping goods across the country. We can install armor in any kind of van. The most popular vans designed by Armormax have upgraded forms of the Ford E 350 and the Mercedes Sprinter.
The bulletproof sedans are the most popular vehicles that we offer. We upgrade existing sedans from BMW 7 Series to Mercedes S Class using modern armoring technology.
The proficient team of Hatchback is capable to upgrade any model of hatchback into armored vehicles. Some of our most popular hatchbacks include Volvo XC 90, Panamera GTS, and Tesla Model Y.
Additional Protective Features of Armormax Vehicles
Armormax provides a lot of additional features to protect the passengers. The list of features is quite lengthy. However, some of the most prominent features of this platform include gas masks, bomb blankets, Run-flat tires, a smoke screens system, and external listening devices.
However, you can contact us for your desired features for advanced security measures. For example, these options might include a special leather interior, LED screens for passenger cells, and sliding armored sunroofs. Some other features include automatic fire extinguishing systems or fire control systems, and some other general system upgrades.
Modern armored vehicles come with many safety measures. Some of these features include a rearview camera with dynamic hitch assist and advanced Trac with roll stability control. Further, almost all vehicles contain front, driver, and passenger airbags, four-wheel anti-lock brakes, and run-flat tires. These vehicles also contain tire pressure monitoring systems and energy management retractors on outside front positions.
Armoring Material
Manufacturers use different materials to armor a vehicle. Let's talk briefly about armoring materials:
It is a transparent lightweight glass-clad polycarbonate that offers multi-hit protection.
A polyethylene composite armor that gives 10 times more protection than traditional steel.
A dense and robust synthetic fabric that is most commonly used to protect against blast.
Although manufacturers prefer to use lightweight armoring material, it is still used in different areas.
Futuristic Armored Vehicles Are The Way
Bulletproof vehicles are self-supporting vehicles that are gaining popularity among civilians. Some studies show that the global market of armored vehicles will reach $24.85 billion by 2030. The annual growth of these vehicles is about 3.7% and this number is growing continuously.
Armored vehicles are designed for two purposes i.e. defense and commercial. The USA is the number one country having the largest number of armored vehicles for national defense in the world. Some other countries that have a huge fleet include Russia, China, India, and Turkey, etc.
Bulletproof vehicles for commercial use are quite popular in North America, Europe, and the South-Pacific region. However, these are now getting popular in Middle-East and Africa as well. Having an armored vehicle is crucial to protect you and your family from different potential threats nowadays.
Do you want to install armor on your favorite car? If so, contact Armormax. We can armor any vehicle and customize different features according to your choice. If you don't know which vehicle is the best customizing option, you can choose from our already upgraded armored vehicles. For any type of help, our team is readily available to listen to you!