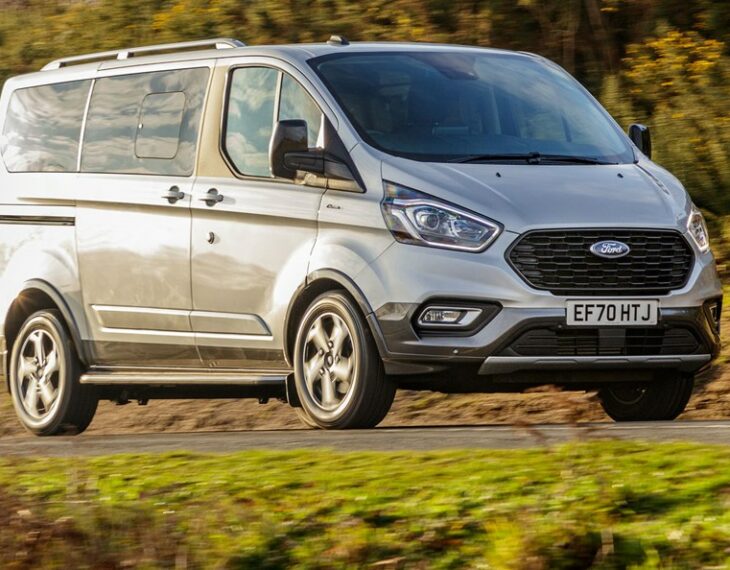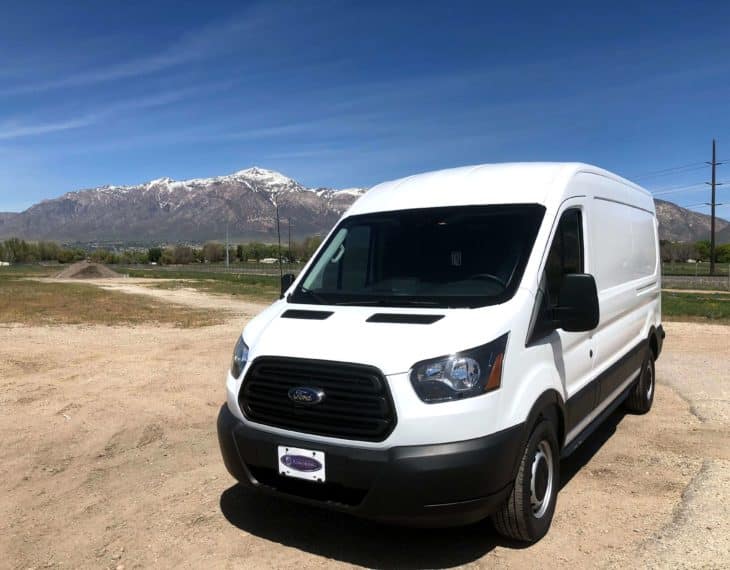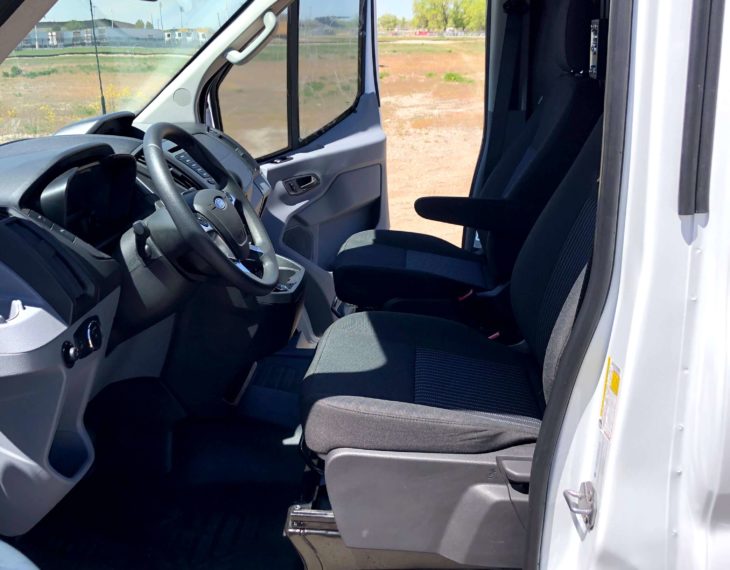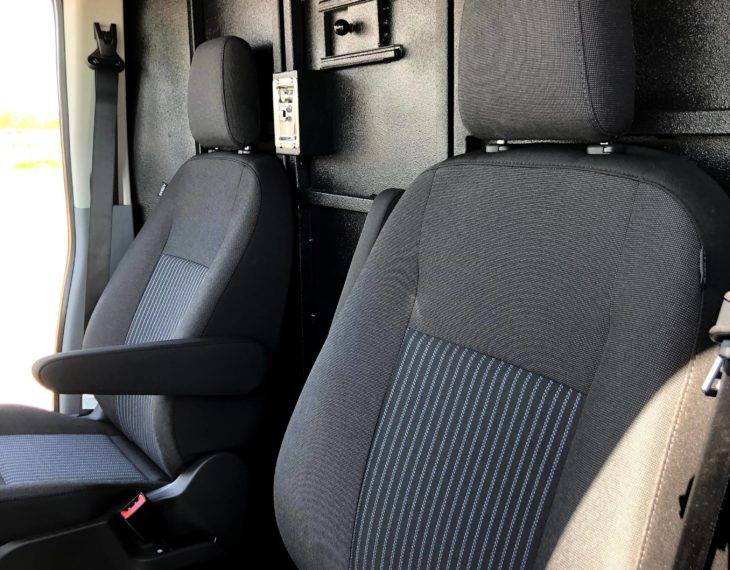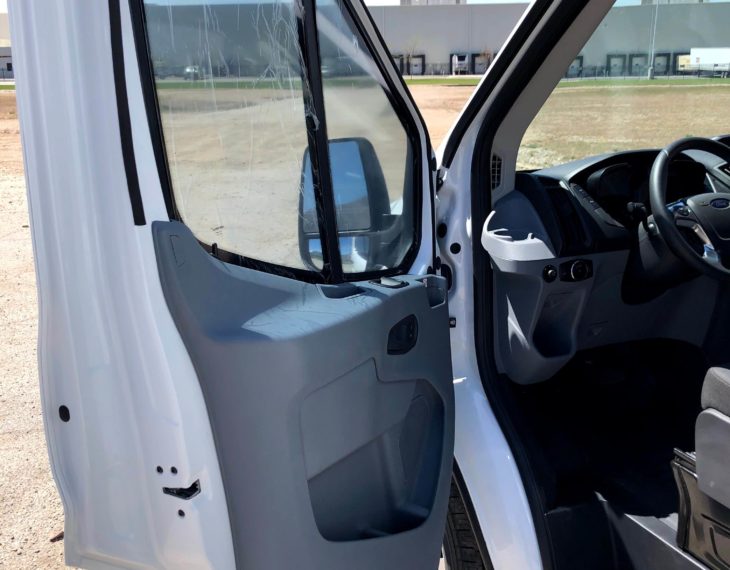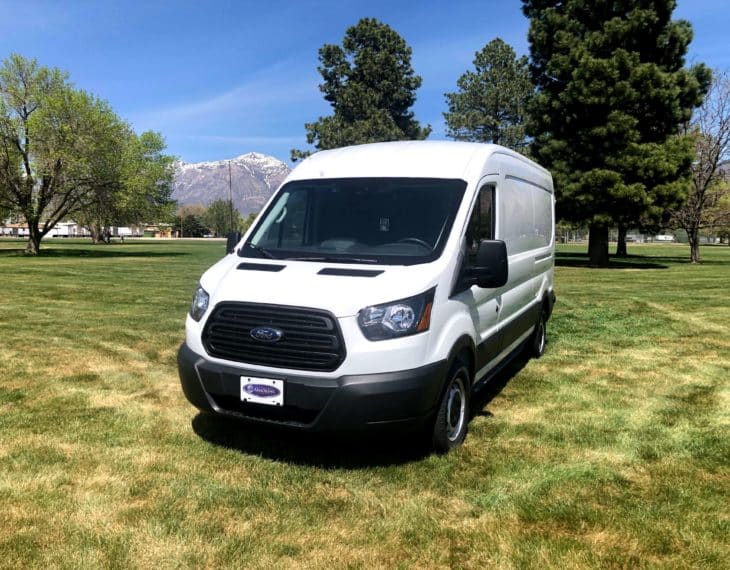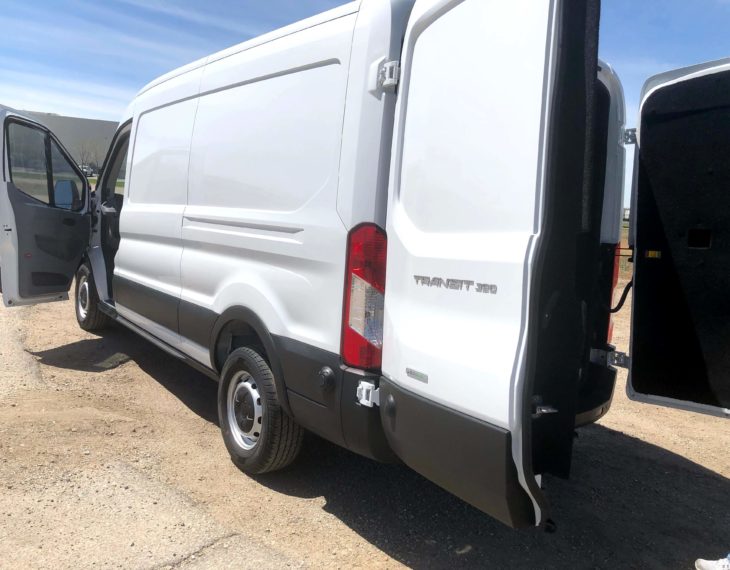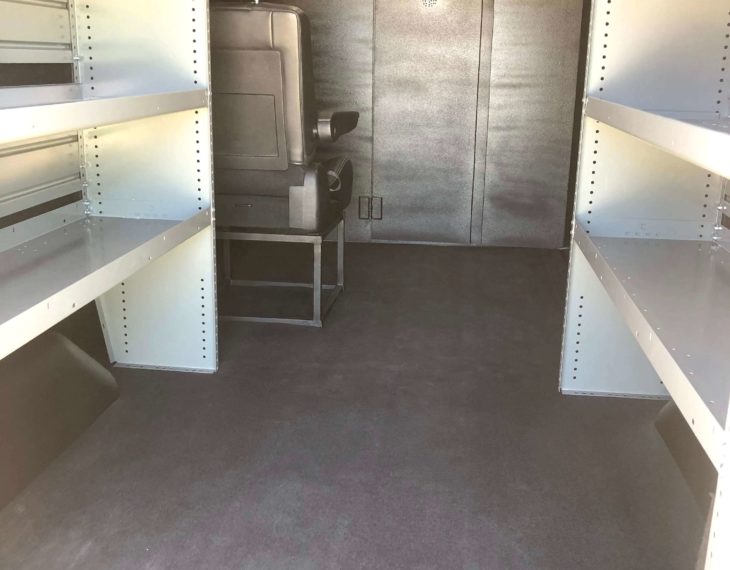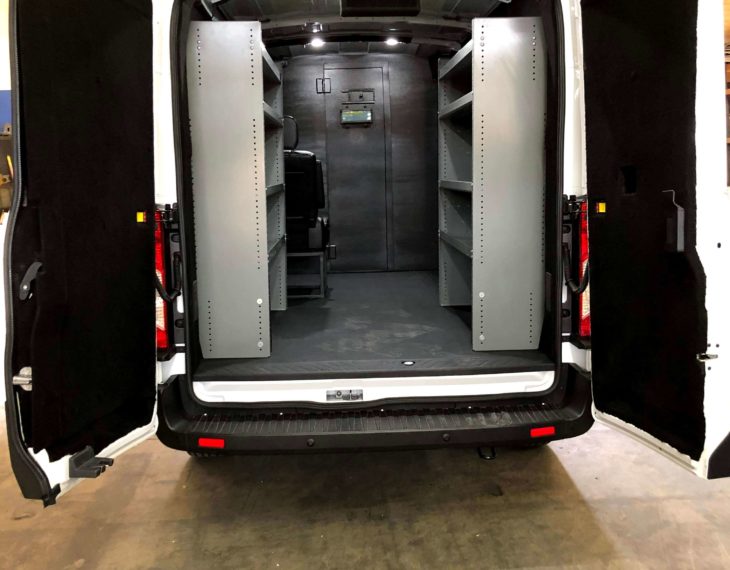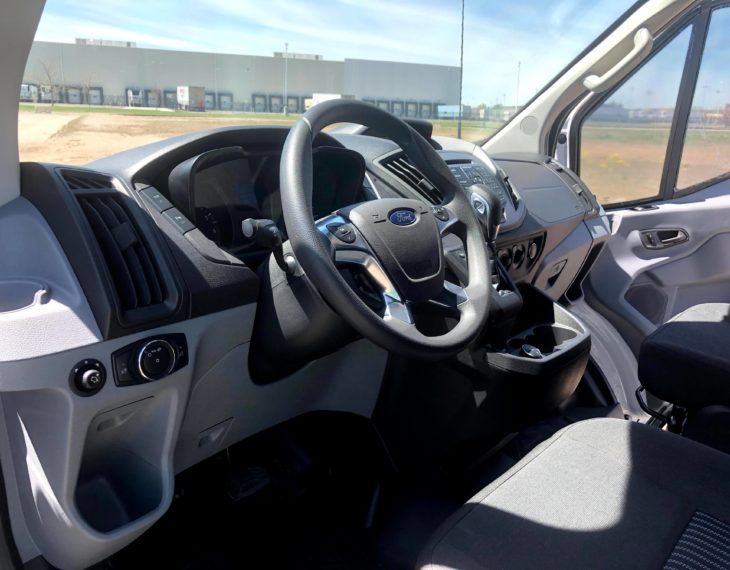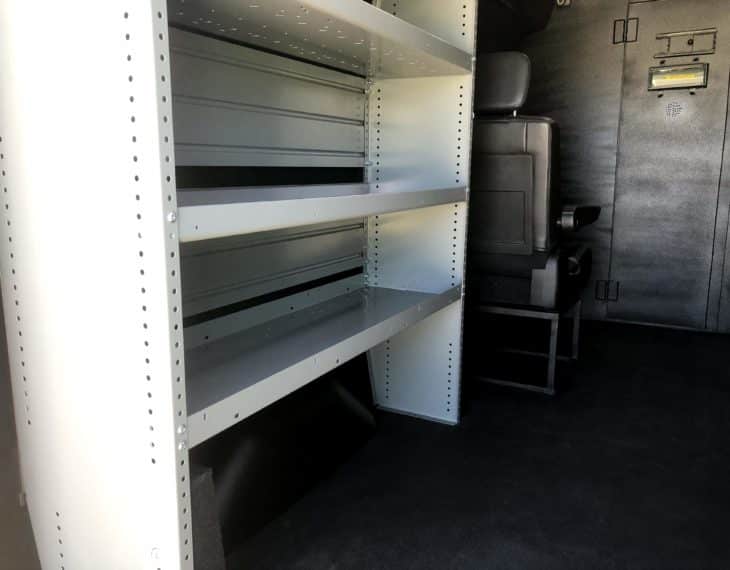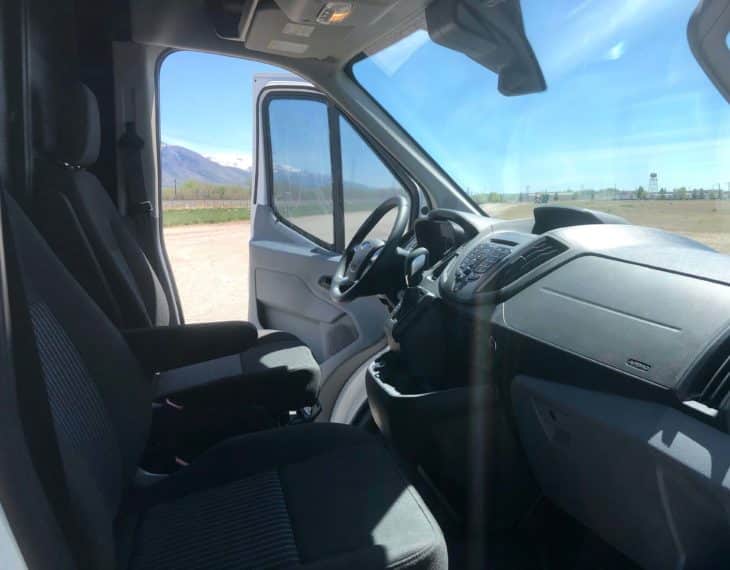 Bulletproof Ford E-Tourneo / Transit Cargo Van
Since 1965 Ford has been making vans for commercial use and in the last two decades, Armormax® has been making it better as a lightweight security or CIT option for individuals and businesses wanting to transfer cargo safely from A to B. The armored Ford Transit van can be customized and tailored for your protection need and also upgraded for shelving and additional storage requests. Whether you are transport gold or medical supplies Armormax® can help provide the perfect solution on your custom bulletproof van.
The Ford vans are a versatile and reliable vehicle that offers numerous benefits across various industries and personal use scenarios. Whether you're a business owner, a family in need of extra space, or an adventurer seeking a reliable vehicle for road trips, the Ford Transit van has several advantages. Here are some of the key benefits of the Ford Transit van:
1. Spaciousness and Cargo Capacity: The Transit van is renowned for its generous interior space and cargo capacity. With different roof heights, body lengths, and configurations available, you can choose a Transit van that suits your specific needs. The ample cargo space allows you to transport equipment, supplies, or even large items with ease. It provides flexibility for businesses that require a reliable work vehicle or families who need extra room for travel or daily activities.
2. Customizability: Ford offers a range of customization options for the Transit van, allowing you to tailor it to your specific requirements. Whether you need additional seating, specialized storage solutions, or specific equipment installations, the Transit van can be modified to suit your needs. This adaptability makes it a popular choice for businesses, contractors, and organizations that require a versatile vehicle for their operations.
3. Fuel Efficiency: Ford has made significant strides in improving the fuel efficiency of the Transit van. The latest models come with advanced engine technology and improved aerodynamics, resulting in better fuel economy. This translates to lower operating costs and reduced environmental impact, making it an attractive option for budget-conscious individuals and businesses aiming for sustainability.
4. Advanced Safety Features: The Ford Transit van is equipped with a range of advanced safety features to provide peace of mind while driving. These features may include a rearview camera, blind-spot monitoring, lane-keeping assist, forward collision warning, and more. The emphasis on safety ensures the protection of occupants and other road users, making it a reliable and secure choice for both personal and commercial use.
5. Enhanced Connectivity and Technology: The modern Transit van incorporates the latest technology to enhance convenience and productivity. It offers features like Ford's SYNC infotainment system, which allows for hands-free calling, music streaming, and access to navigation. With available options such as Wi-Fi hotspot capability and USB charging ports, the Transit van keeps you connected and enables efficient work on the go.
6. Durability and Reliability: Ford is known for producing durable and dependable vehicles, and the Transit van is no exception. Built with high-quality materials and robust engineering, it can withstand heavy use and challenging road conditions. This reliability is crucial for businesses relying on their vehicles for daily operations or families embarking on long journeys, offering peace of mind and minimizing the risk of breakdowns or unexpected maintenance costs.
7. Strong Resale Value: The Ford Transit van tends to hold its value well over time. Its reputation for reliability, versatility, and popularity in various industries contributes to its strong resale value. This is advantageous for businesses that may need to upgrade their fleet or individuals who decide to sell their Transit van in the future.
The Ford van's combination of spaciousness, customizability, fuel efficiency, safety features, technology, durability, and resale value make it a highly practical and attractive choice for a wide range of users. Whether you need it for commercial purposes or personal use, the Transit van offers the versatility, reliability, and convenience necessary to meet your transportation needs effectively.
Start your armored Ford Transit cargo van upgrade by calling 801-393-1075 today.
Specifications
Miles Per Gallon Freeway
26
Message Us
Call 801-393-1075 to learn more and receive a free estimate.
or
Fill the following form, our specialists will contact you soon.
Standard Armoring Details

OPAQUE ARMOR
Entire passenger compartment armored with light synthetic fiber laminates and air hardened, heat treated ballistic alloys
Includes doors, roof, floor, pillar posts, etc. while minimizing added weight

BALLISTIC GLASS
Original glass replaced with layered glass, acrylic, polycarbonate laminates
Maintains the original appearance and design with superior optics

OTHER FEATURES
Reinforced suspension
Run-flat tires
Elitus Overlaps system
Armored battery, radiator protection, ECM and fuel tank
Operable windows available
Optional Equipment and Accessories
Take a look at the additional features ArmorMax can add to your vehicle.
You May Also Be Interested In
Armormax® Inc. is a world leader in the design and manufacturing of both light armored and fully armored vehicles.
Learn more about the armored Ford Transit van...
Yes - we can pick up your existing Ford Transit van to be armored or we can buy another vehicle for you. We are flexible and happy to work with you on any armored van needs that you have.
Yes - we occasionally have them in-stock or are always building some for clients around the world that we can ship to you.
We can armor any van that you need from the Mercedes Sprinter to the Dodge Promaster van.