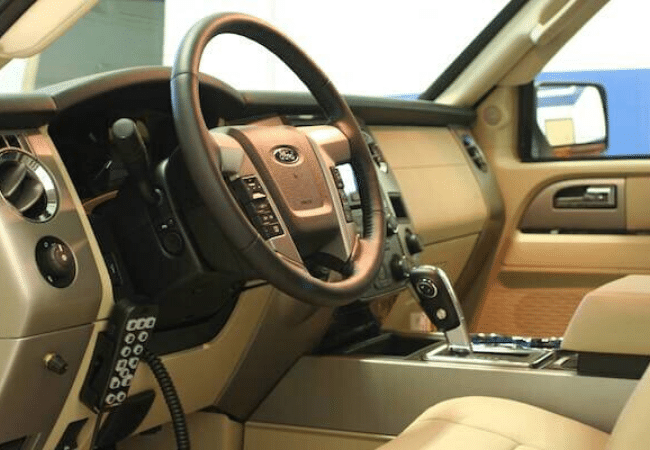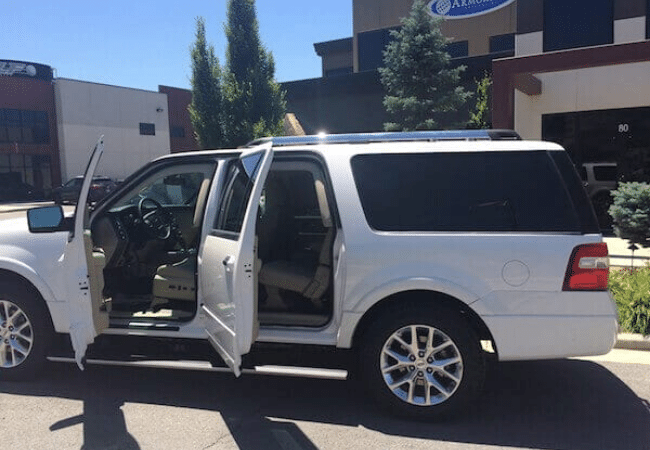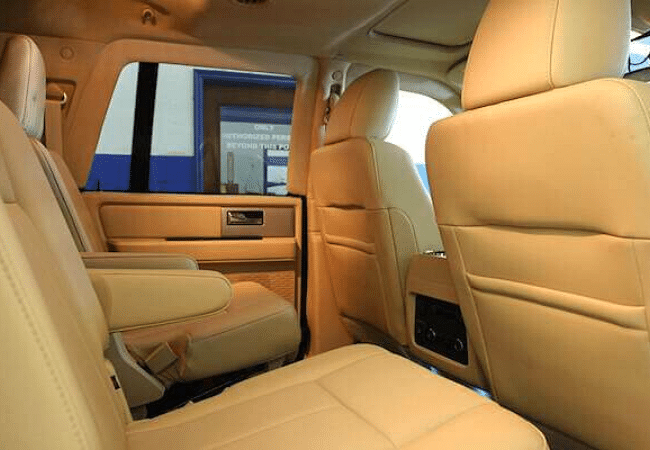 Bulletproof 2016 Ford Expedition
The Armored 2016 Ford Expedition from International Armoring begs the question: "Why settle for less?" The Ford Expedition is a rugged, tough, and powerful vehicle, ready to handle anything one could throw at it, making it a perfect candidate for Armormax Armoring. With a beefy 3.5 Liter V6 engine, which produces a more than adequate 365 hp, in addition to a towing capacity at 12,500 lbs, this vehicle means serious business. With an incredible engine, elegant styling, and a spacious interior, the armored Ford Expedition from International Armoring Corporation is a serious option for your next armored vehicle purchase.
Coupled with International Armoring's lightweight Armormax bulletproof armor, this Ford Expedition has been transformed into a safehouse on wheels. All of International Armoring's armor packages are completely specific to the needs of the client and the layout of the vehicle, meaning the client always gets exactly what they need and want. The bulletproof Expedition can come with a whole host of features, like run-flat tires, electrified door handles, smokescreen, and external siren/PA. Contact us today for a free quote on armoring your 2016 Ford Expedition or any other vehicle.
Message Us
Call 801-393-1075 to learn more and receive a free estimate.
or
Fill the following form, our specialists will contact you soon.
Standard Armoring Details

OPAQUE ARMOR
Entire passenger compartment armored with light synthetic fiber laminates and air hardened, heat treated ballistic alloys
Includes doors, roof, floor, pillar posts, etc. while minimizing added weight

BALLISTIC GLASS
Original glass replaced with layered glass, acrylic, polycarbonate laminates
Maintains the original appearance and design with superior optics

OTHER FEATURES
Reinforced suspension
Run-flat tires
Elitus Overlaps system
Armored battery, radiator protection, ECM and fuel tank
Operable windows available
Optional Equipment and Accessories
Take a look at the additional features ArmorMax can add to your vehicle.
You May Also Be Interested In
Armormax® Inc. is a world leader in the design and manufacturing of both light armored and fully armored vehicles.