Tanks are among the most powerful military weapons there are and not something you would typically expect to see on the road. Tanks are enormous, heavy, noisy, consume a lot of fuel, and will have a lot of difficulties navigating through tight traffic, making them impractical for civilian use day or night.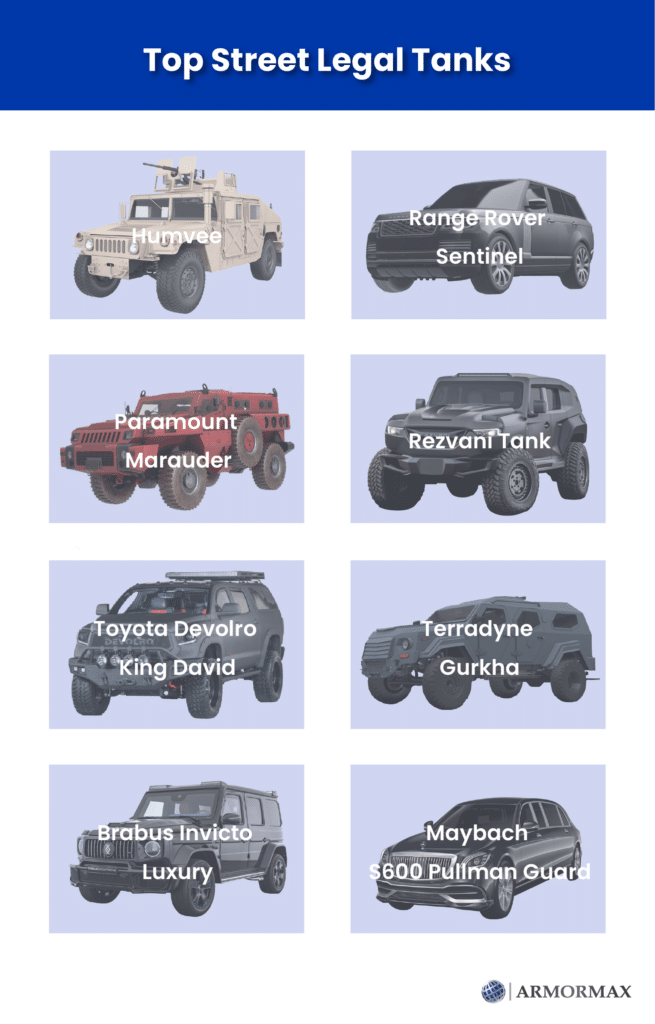 However, armored vehicles are available that are road legal and suitable for civilians to use, even if some are overkill. These wheeled tanks are made to be tough, and most are bulletproof, helping to keep the occupants inside safe. You obviously won't have machine guns, tracks, and other features you'd find with a military tank, but you can still get your hands on some awesome kit.
in addition to protective armor, street-legal tanks will also offer other security features such as military grade masks, strobe lights, a thermal night vision system, smoke screen, external speakers, first aid kit, hypothermia kit, survival kit, and even a hypothermia kit.
Here's a look at some of the best.
Humvee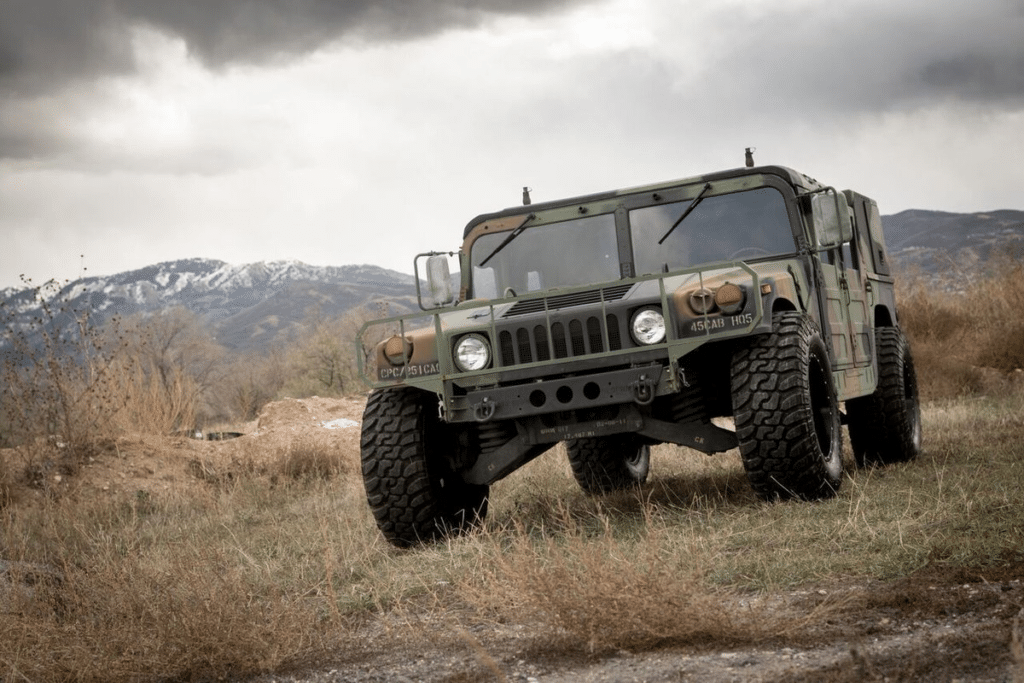 Humvees are an out and out military vehicle. They are literally made for war, and you can own one yourself. Hummers aren't made to be comfortable – they're made to protect their occupants, so if you buy one directly from the military, then don't expect a luxurious ride. However, heavily customized hummers in good condition are available that give you luxury in addition to the raw practicality of the vehicle.
If you are planning on getting this extreme utility vehicle yourself, you should first check with your local authorities to be sure it is legal. If your intention is to buy an unmodified Humvee directly from the military, you should expect to pay a hefty sum for the necessary modifications to make it a street legal tank.
Range Rover Sentinel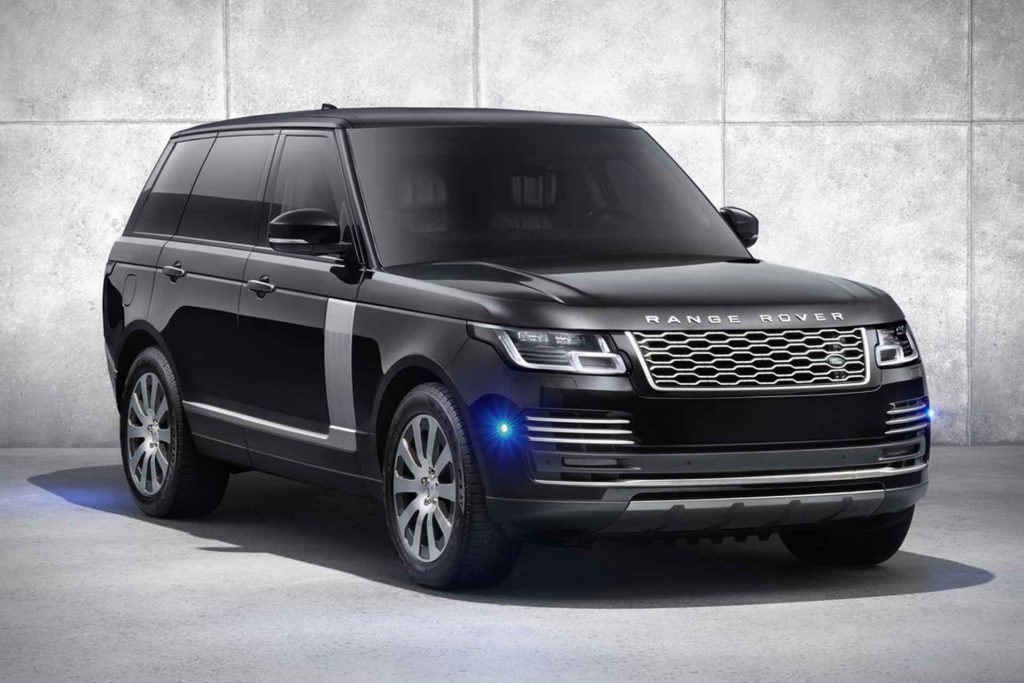 Land Rover is another manufacturer with a genuine military pedigree, with Land Rover vehicles being adopted by various governments and the US army, British army, and Australian army. The vehicles were preferred for their outstanding off-road capabilities and endurance that saw then become popular in civilian and military use.
In addition to their practical off-road models, Land Rover also started creating models that appealed to the street-legal SUV luxury market, particularly the Range Rover line. The Range Rover Sentinel is in line with the ultra-luxurious SUV lineage, with added armor that can withstand small arms fire and explosive devices. But, despite its toughness, the Range Rover Sentinel is also one of the sleekest street-legal tanks you will find.
Brabus Invicto Luxury
Brabus is a name that's often associated with high-performance sports cars. Most of their products are Mercedes-Benz vehicles that have been upgraded and customized for maximum comfort and performance. The company has also got involved in the streel legal tank industry with the Invicto Luxury.
The Invicto luxury has been modified from the luxury SUV, the Mercedez- Benz G-class. With an 800 hp engine, this street legal tank boasts impressive performance and, of course, it is also armored to help keep its occupants safe. This luxury SUV can withstand small arms fire, and attacks from grenades and explosions from up to 15kg of TNT.
Paramount Marauder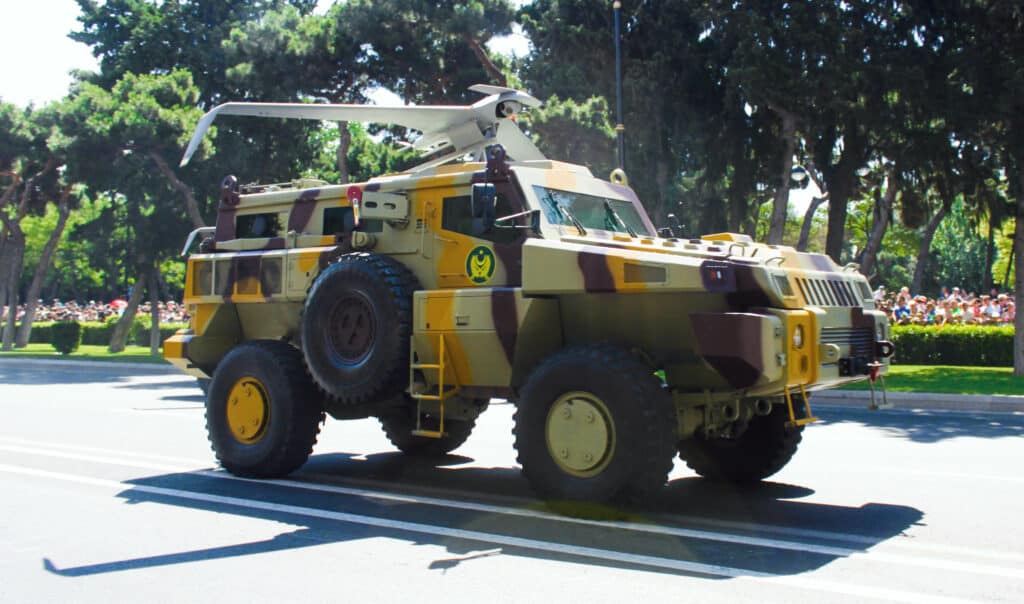 The Paramount Marauder is another road-legal wheeled tank that was made specifically made for military purposes. However, while the Humvee might appear to have a military pedigree to the layman, there is no doubting that the Marauder is made for the front line. The Humvee looks small and lightweight in comparison to the Marauder, which has brutish looks that make it clear the vehicle was meant for serious business.
This extraordinary vehicle is an armoured personnel carrier made to withstand direct blasts from explosives such as mines and be able to just carry on driving again. The Marauder will also take up two parking spaces, and its turning circle will make cornering very difficult on public roads. The vehicle has outstanding off-road ability and was once described on the TV show Top Gear as off-roading in a small building.
Rezvani Tank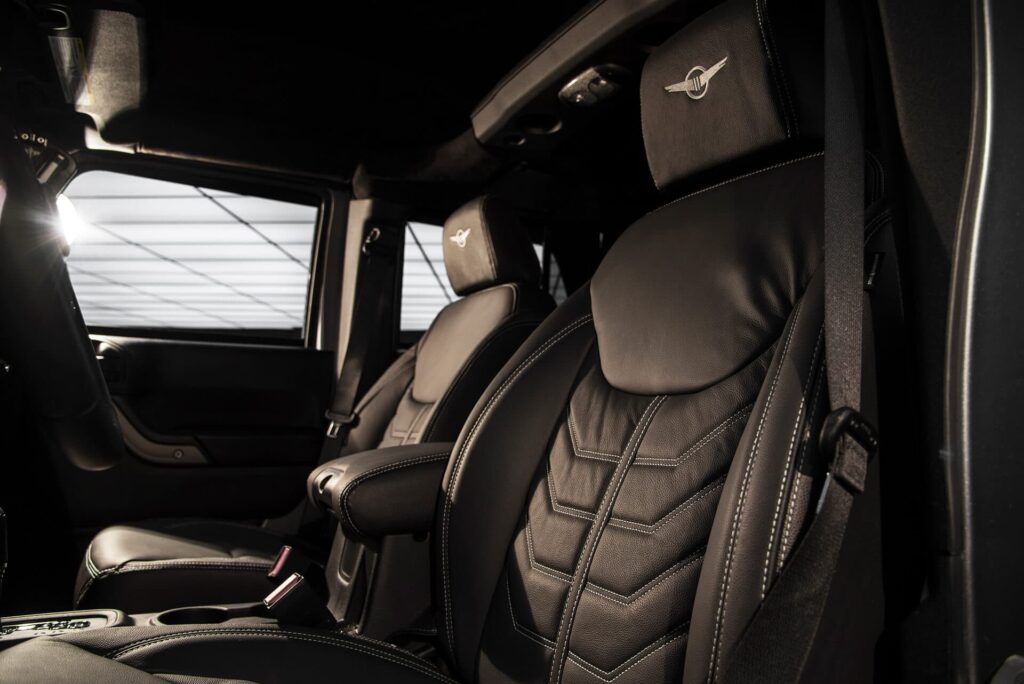 Rezvani is a brand that focuses on building high-performance vehicles, including the Rezvani Beast, which is a 500 Horsepower supercar with just two seats. However, the company is perhaps best known for a rather different type of beast, which is the Rezvani Tank. The original Rezvani Tank is based on the Jeep Wrangler Chassis, helping to give it a familiar appearance.
The Rezvani Tank military and civilian versions have a brutish appearance to them and with a hint of a sci-fi look. This XUV is fitted luxuriously inside and boasts impressive off-road and on-road performance statistics. There are several models to choose from, including six-wheelers, and the new Tank Military Edition, which has bulletproof armor and other security features
Toyota Devolro King David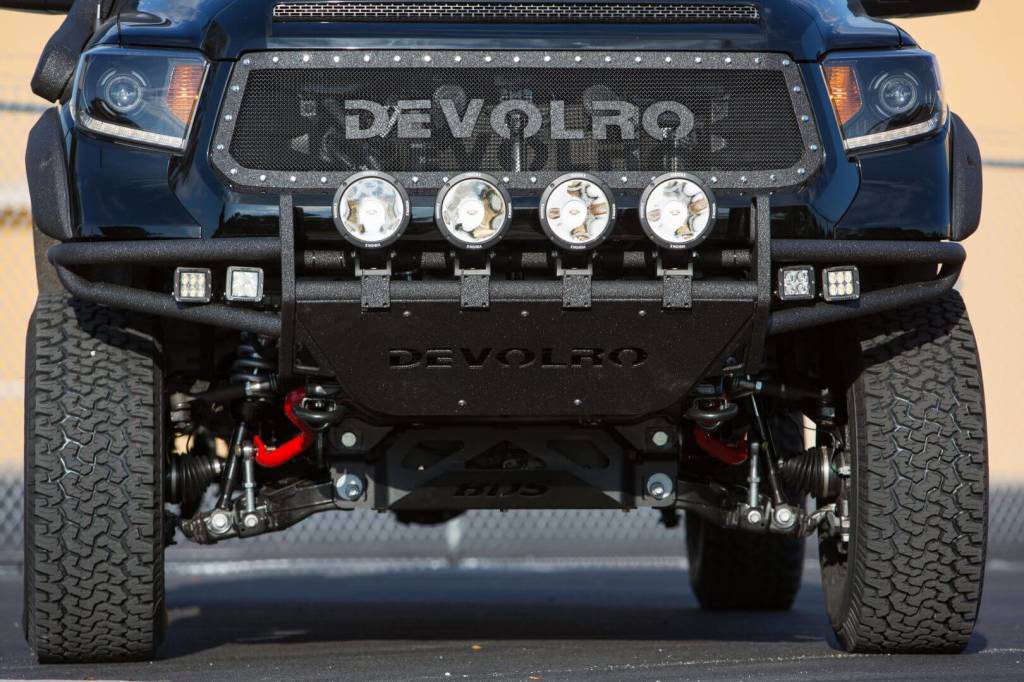 Toyota is known for creating tough, durable vehicles, so it should come as no surprise that a Toyota has been made into a street-legal tank. The Toyota Devolro King David has been adapted from the Toyota Tundra Crewmax Platinum, which itself is a very impressive-looking vehicle. This Xtreme utility vehicle offers luxury, on and off-road performance thanks to its powerful engine, and protection against small arms fire.
This imposing tank on wheels has an armored exterior to help keep its occupants inside safe from attack. It also boasts other features that help to make it an ideal option for people who might be concerned about their safety on the road.
Terradyne Gurkha
The Terradyne Gurkha is named after the elite British military Gurkha units from Nepal. The Gurkhas have a reputation for their toughness and resilience, characteristics that the Terrradyne Gurkha lives up to well. The vehicle is used for security and military purposes, while there's also the Terradyne Gurkha RPV Civilian Edition.
This street-legal wheeled tank has been adapted from the Ford F-550 truck, which is intimidating even without modifications. The tank is armored, helping to protect it from small arms fire, and boasts impressive performance figures that will help to keep it going in emergency cases.
Maybach S600 Pullman Guard
Made by Mercedez-Benz, the Maybach S600 Pullman Guard is the largest, and perhaps most luxurious of the Mercedez S-class series. This 21 foot limouzine is popular among high-profile people for the highly extravagant interior that is fit for royalty. Another reason for this vehicle's popularity is the protection that it offers.
This luxury limousine has armor that helps keep its occupants safe from small arms fire. A steel bulkhead is located behind the rear seats and the tires are also bulletproof, helping to keep the car on the move in cases of emergency. This vehicle will cost you more than $1 million, but those who can afford it are happy to pay for the performance, comfort, and security it provides.
Conclusion
Whichever reason looking for a street-legal tank that will keep you and your family safe from an ambush, then you will find plenty to choose from. Although many options have been modified directly from ex-military tanks, some have been adapted to be just as comfortable and luxurious as any other vehicle on the road. Some will be too large to realistically use in towns and cities, while others are still small enough to be practical whether you're travelling off-road or shopping for groceries.