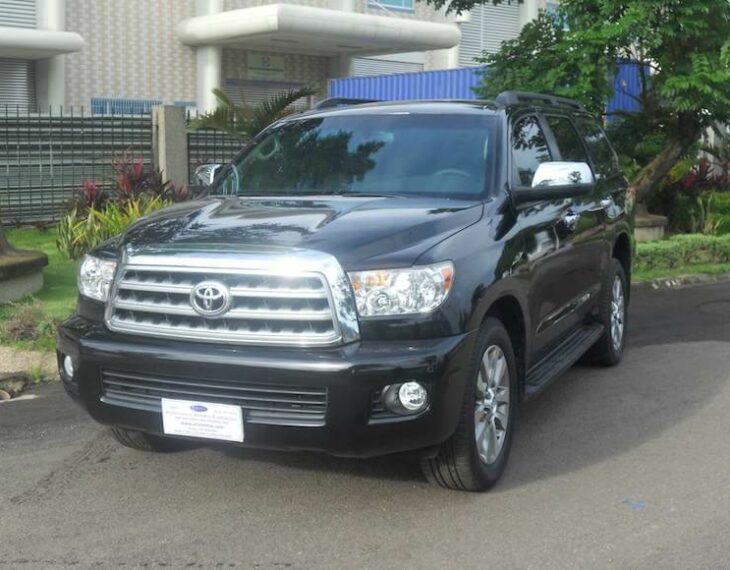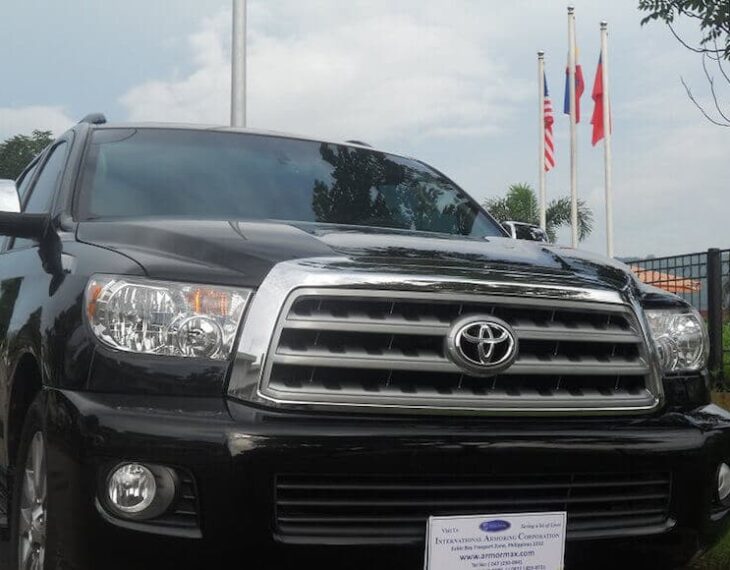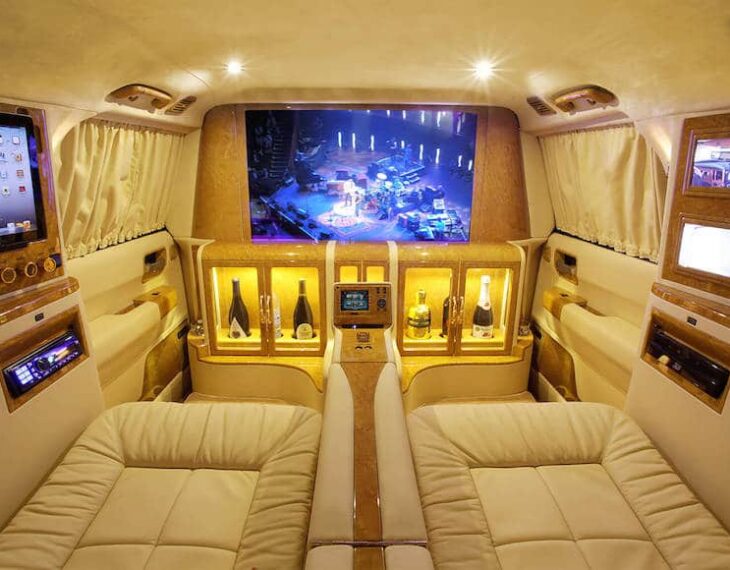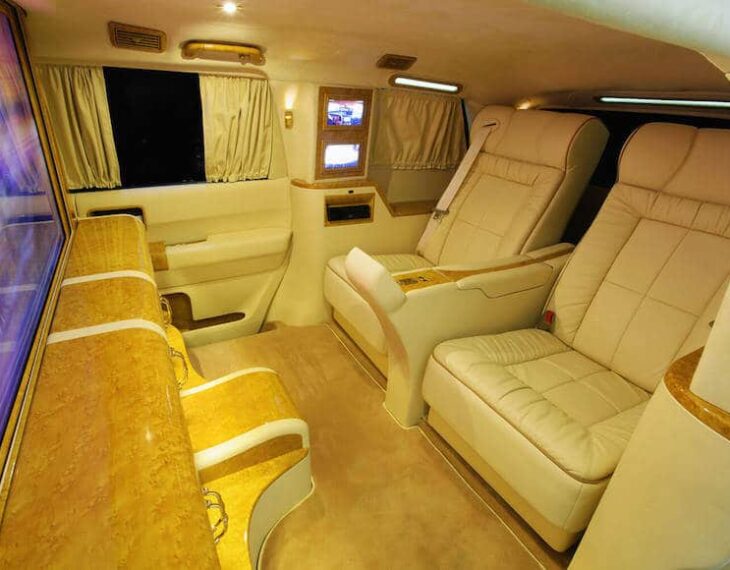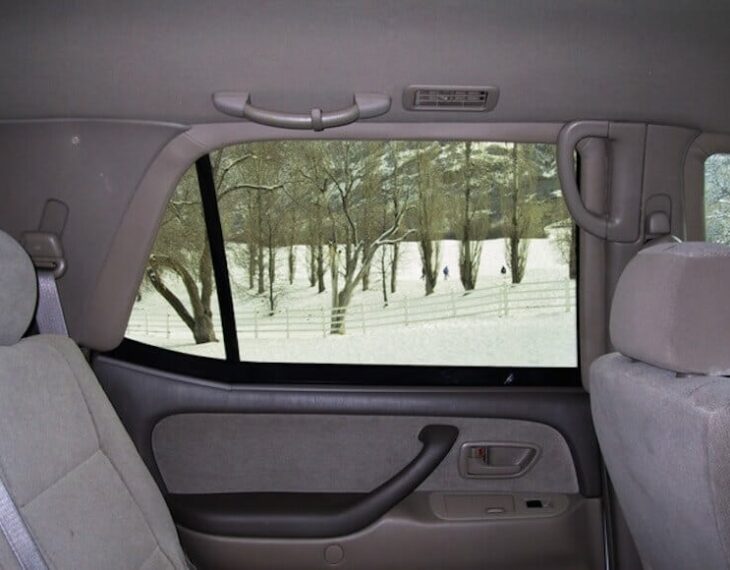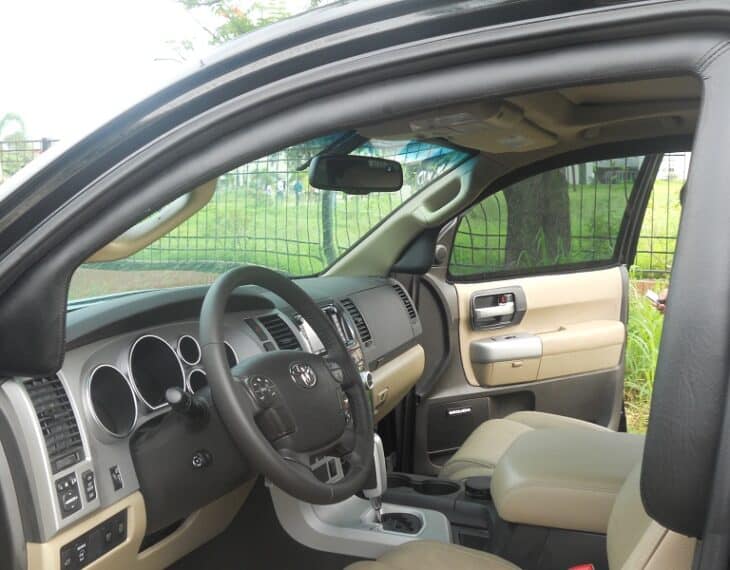 Bulletproof Toyota Sequoia For Sale
As the largest SUV in the Toyota lineup, the full-size Sequoia is designed to accommodate families who need three real rows of seating, a fair amount of off-road capability, and the ability to tow a boat or other trailer. This is the perfect armored vehicle if you are looking for many of the options of a Lexus LX-570 without the high price tag.
With traditional body-on-frame construction, it is enhanced with greater off-road and towing capabilities than its competitors. Fortunately, Toyota has managed to dial out much of the bouncy pickup-truck ride qualities, making it quite pleasant to drive on a day-to-day basis. Power comes by way of a 5.7-liter V8 with 381 horsepower and 401 pound-feet of torque. This power combined with IAC's Armormax® custom armor technology makes the Sequoia a popular choice due to its refined road manners, comfortable interior, and undeniable safety and security.
Contact us today for more information and a free quote on armoring your Toyota Sequoia and pricing.
Message Us
Call 801-393-1075 to learn more and receive a free estimate.
or
Fill the following form, our specialists will contact you soon.
Standard Armoring Details

OPAQUE ARMOR
Entire passenger compartment armored with light synthetic fiber laminates and air hardened, heat treated ballistic alloys
Includes doors, roof, floor, pillar posts, etc. while minimizing added weight

BALLISTIC GLASS
Original glass replaced with layered glass, acrylic, polycarbonate laminates
Maintains the original appearance and design with superior optics

OTHER FEATURES
Reinforced suspension
Run-flat tires
Elitus Overlaps system
Armored battery, radiator protection, ECM and fuel tank
Operable windows available
Optional Equipment and Accessories
Take a look at the additional features ArmorMax can add to your vehicle.
You May Also Be Interested In
Armormax® Inc. is a world leader in the design and manufacturing of both light armored and fully armored vehicles.