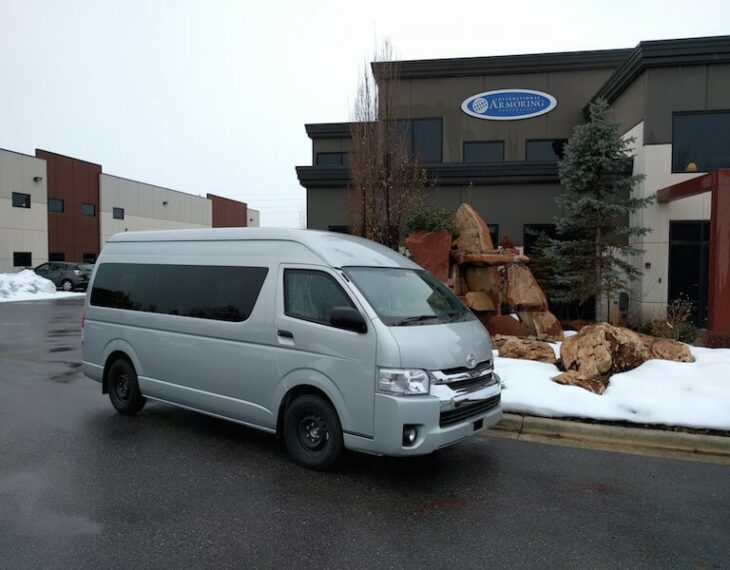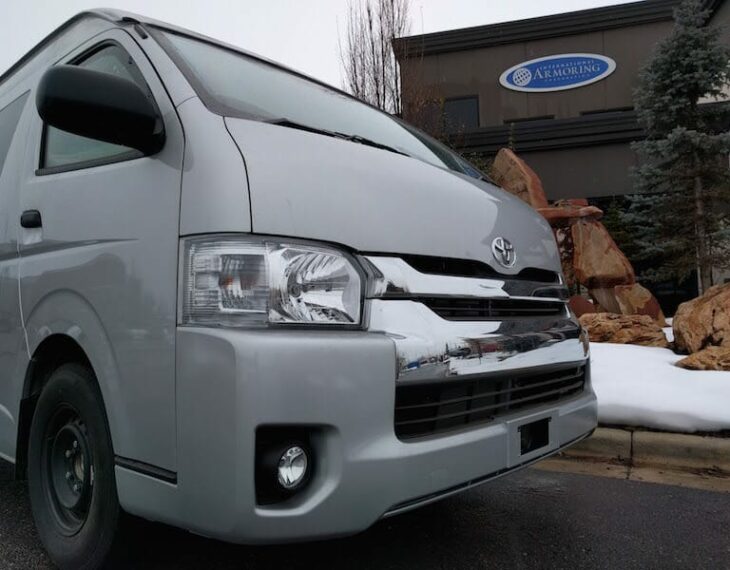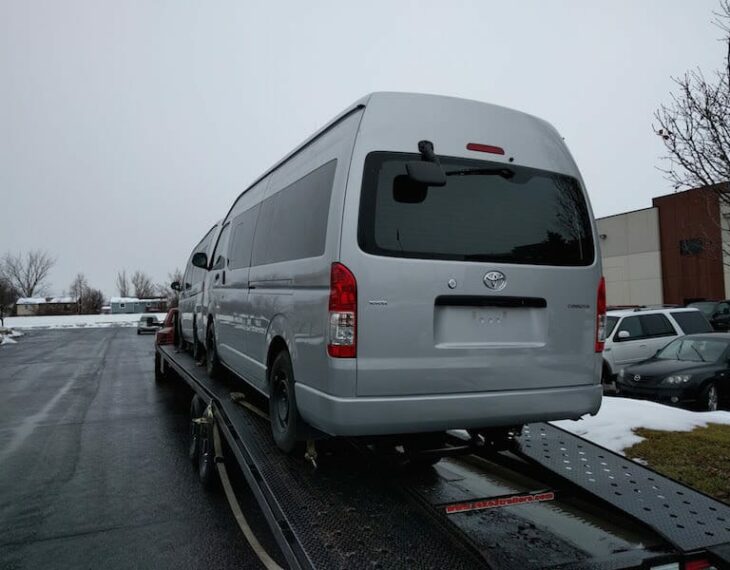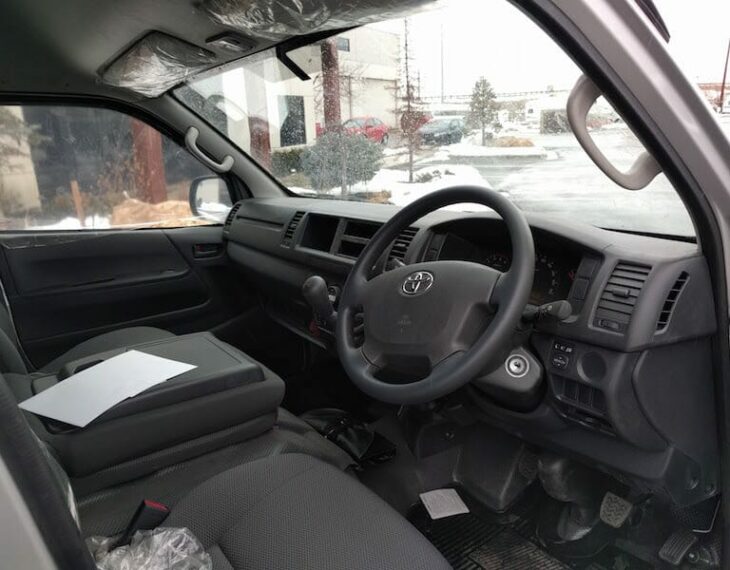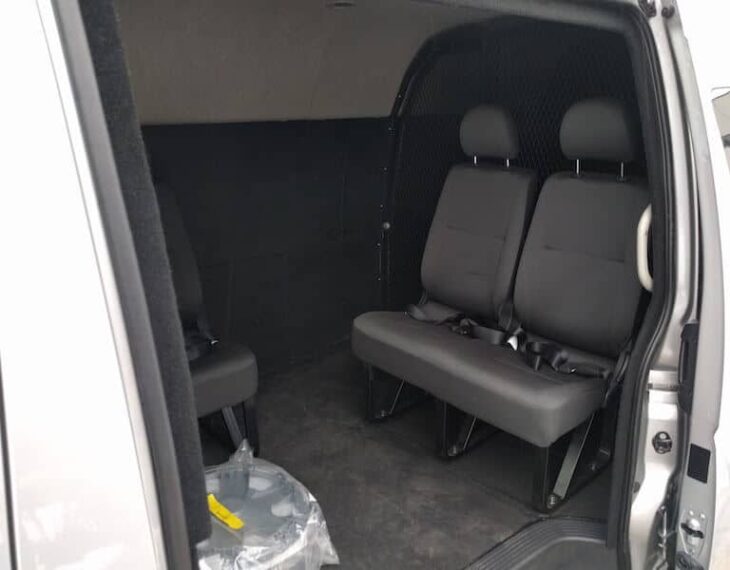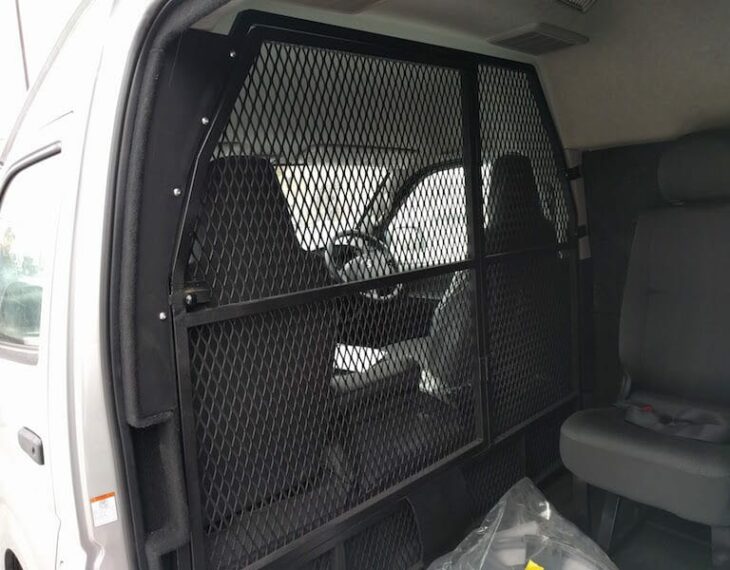 Bulletproof Toyota HiAce
International Armoring offers the armored Toyota HiAce crew as a cash-in-transit (CIT) van and a reduced 12-seat version of the commuter bus that can be driven on a standard licence. Toyota HiAce, has received a significant upgrade, led by the addition of a punchier petrol engine option with a new six-speed auto, and extra safety equipment.
Perhaps most importantly, every new armored Toyota HiAce is also now equipped with the safety of electronic vehicle stability control (ESC), brake assist for greater stopping power in an emergency, hill-start assist control and an emergency stopping signal.
The Euro 5 compliant 2.7-litre petrol under the bonnet gets an extra 7kW, taking it up to 118kW at 5200rpm, while there is also a gain of 2Nm in peak torque to 243Nm at 4000rpm. These are courtesy of enhanced combustion efficiency and reduced engine friction. Contact IAC today for a free quote.
Message Us
Call 801-393-1075 to learn more and receive a free estimate.
or
Fill the following form, our specialists will contact you soon.
Standard Armoring Details

OPAQUE ARMOR
Entire passenger compartment armored with light synthetic fiber laminates and air hardened, heat treated ballistic alloys
Includes doors, roof, floor, pillar posts, etc. while minimizing added weight

BALLISTIC GLASS
Original glass replaced with layered glass, acrylic, polycarbonate laminates
Maintains the original appearance and design with superior optics

OTHER FEATURES
Reinforced suspension
Run-flat tires
Elitus Overlaps system
Armored battery, radiator protection, ECM and fuel tank
Operable windows available
Optional Equipment and Accessories
Take a look at the additional features ArmorMax can add to your vehicle.
You May Also Be Interested In
Armormax® Inc. is a world leader in the design and manufacturing of both light armored and fully armored vehicles.