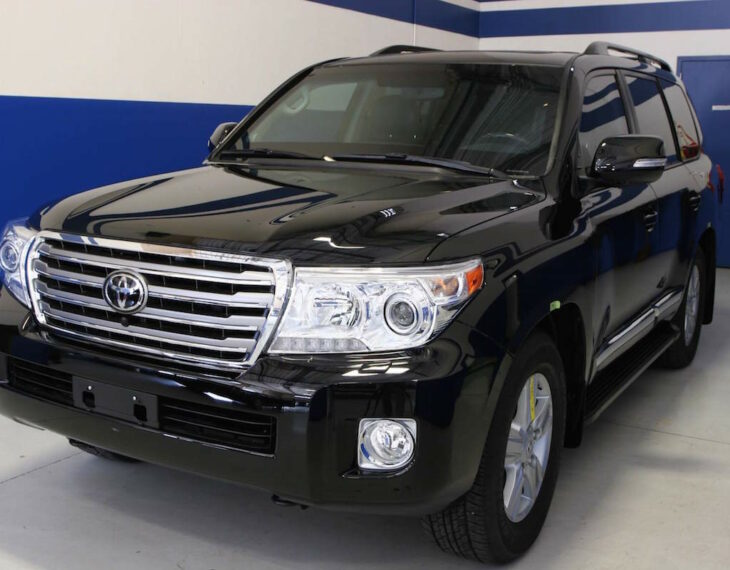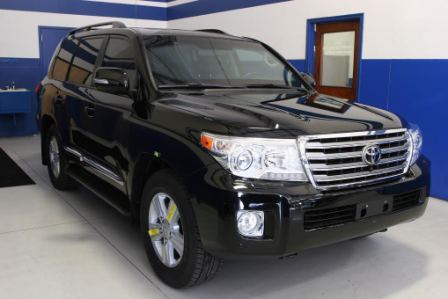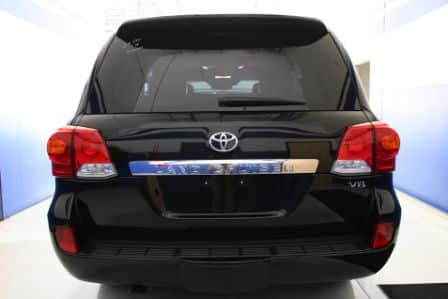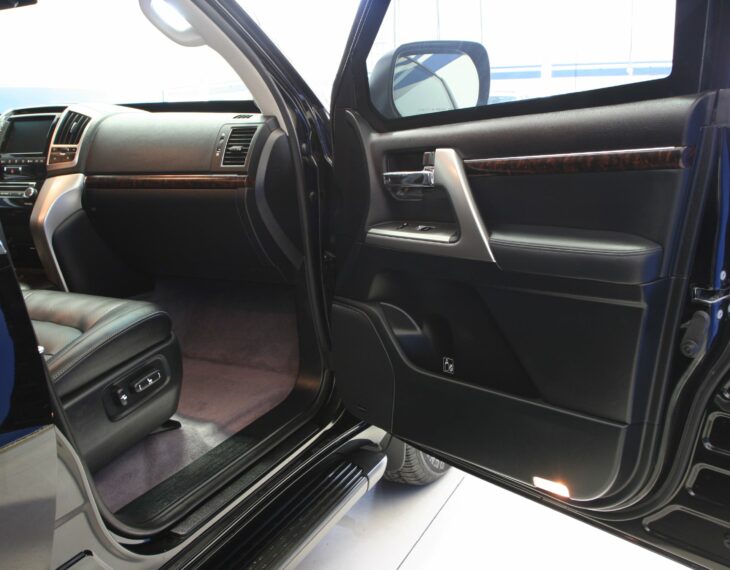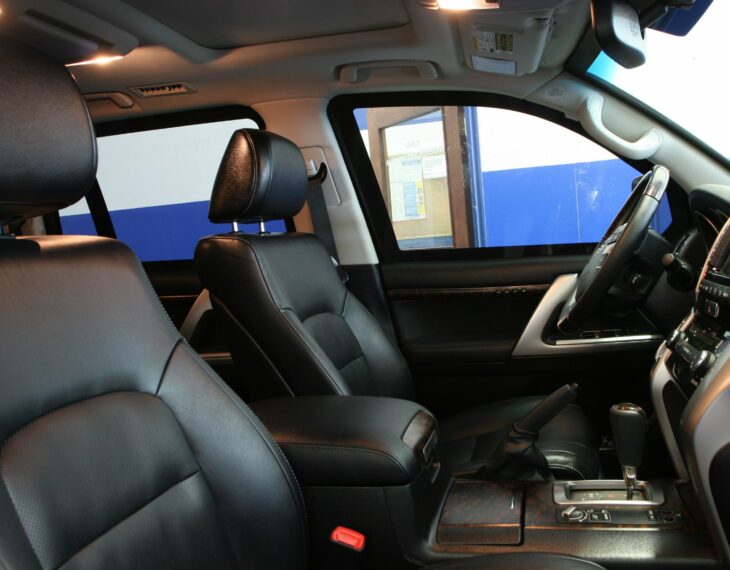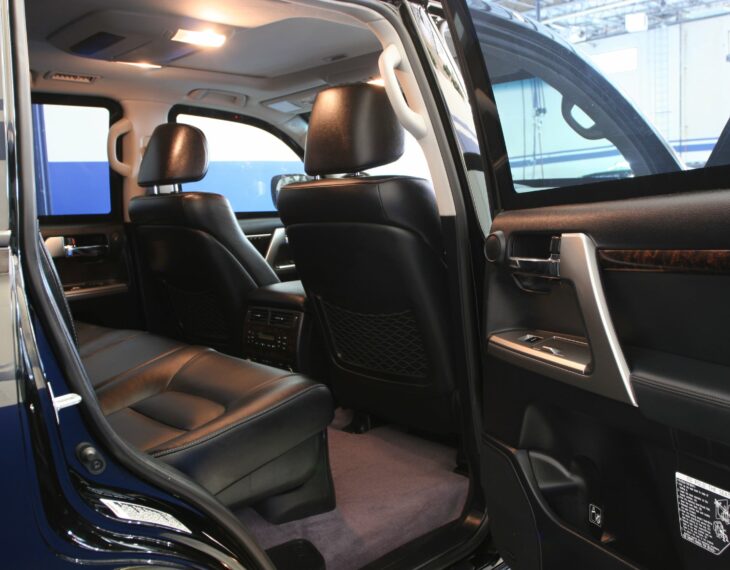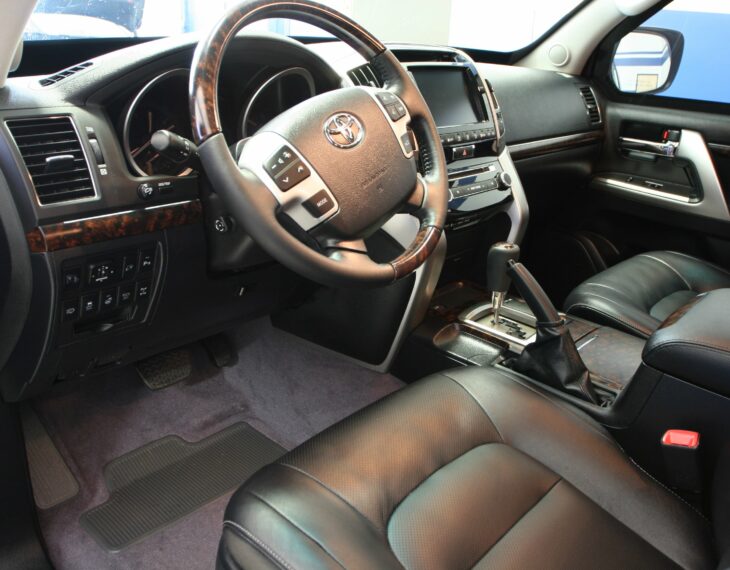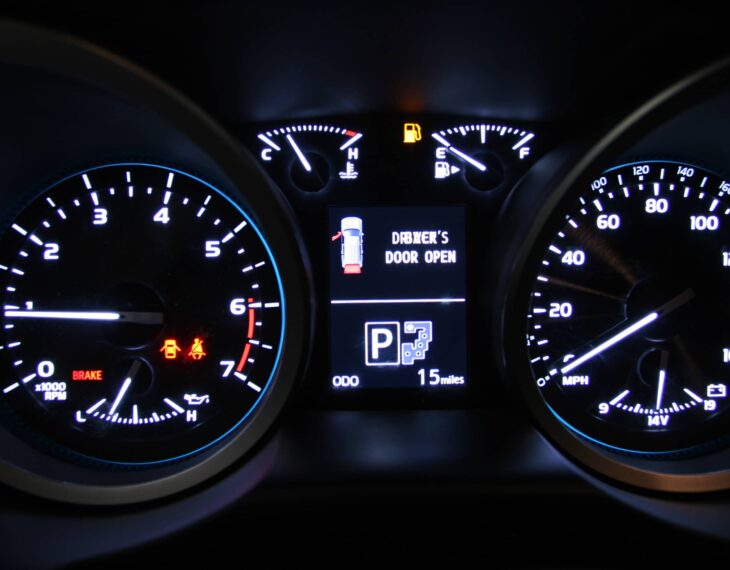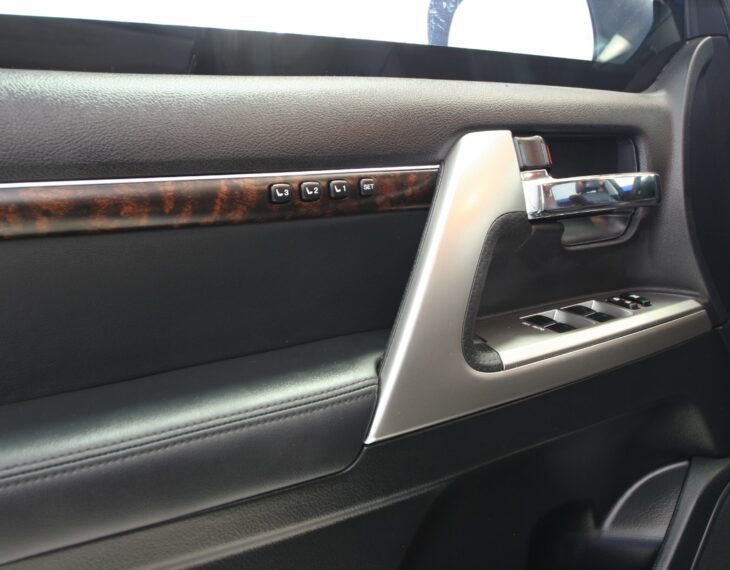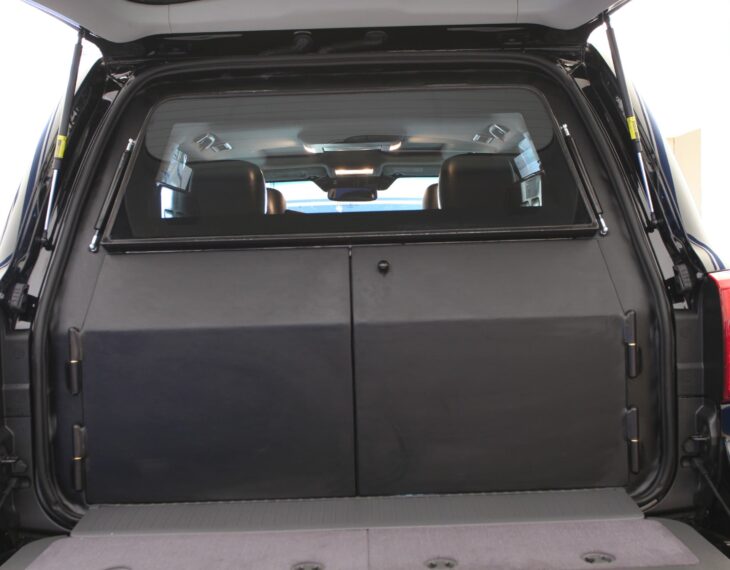 Bulletproof 2016 Toyota Land Cruiser
Ever since International Armoring Corporation started business in 1993, the armored Toyota Land Cruiser has been the most popular armored vehicle, and for good reason. The Land Cruiser is known throughout the world as one of the most rugged, dependable and powerful SUVs ever produced. In the latest 2016 model, Toyota has refreshed the design with new styling and amped up the interior with new on-board technology. Offering three rows of seating, this extremely spacious vehicle will get you where you need to go, off-road or on.
International Armoring Corporation takes everything great about the 2016 Toyota Land Cruiser and makes it better. With available run-flat tire technology, electrified door handles, smokescreen, tack dispenser and external siren/PA, this Land Cruiser is fully loaded for protection. International Armoring's custom Armormax technology is the world standard for bulletproofing. Armormax is custom to the layout of the car, and the needs of the customer, all while being lighter than steel and installed weld-free. Contact us today for a free quote for your Bulletproof 2016 Toyota Land Cruiser.
Message Us
Call 801-393-1075 to learn more and receive a free estimate.
or
Fill the following form, our specialists will contact you soon.
Standard Armoring Details

OPAQUE ARMOR
Entire passenger compartment armored with light synthetic fiber laminates and air hardened, heat treated ballistic alloys
Includes doors, roof, floor, pillar posts, etc. while minimizing added weight

BALLISTIC GLASS
Original glass replaced with layered glass, acrylic, polycarbonate laminates
Maintains the original appearance and design with superior optics

OTHER FEATURES
Reinforced suspension
Run-flat tires
Elitus Overlaps system
Armored battery, radiator protection, ECM and fuel tank
Operable windows available
Optional Equipment and Accessories
Take a look at the additional features ArmorMax can add to your vehicle.
You May Also Be Interested In
Armormax® Inc. is a world leader in the design and manufacturing of both light armored and fully armored vehicles.