Armoured vehicles are vehicles that are specially designed to withstand explosions and attacks from different lethal weapons. A few years back, the usage of these vehicles was very limited. Mainly armed forces, banks, and heads of states used such vehicles. Now, that era is over. Today, the best armored vehicles with all luxurious features are commonly used by civilians.
However, civilian bulletproof vehicles are common in different variations than the available military vehicle options. You can customize plenty of different safety and security features according to your needs.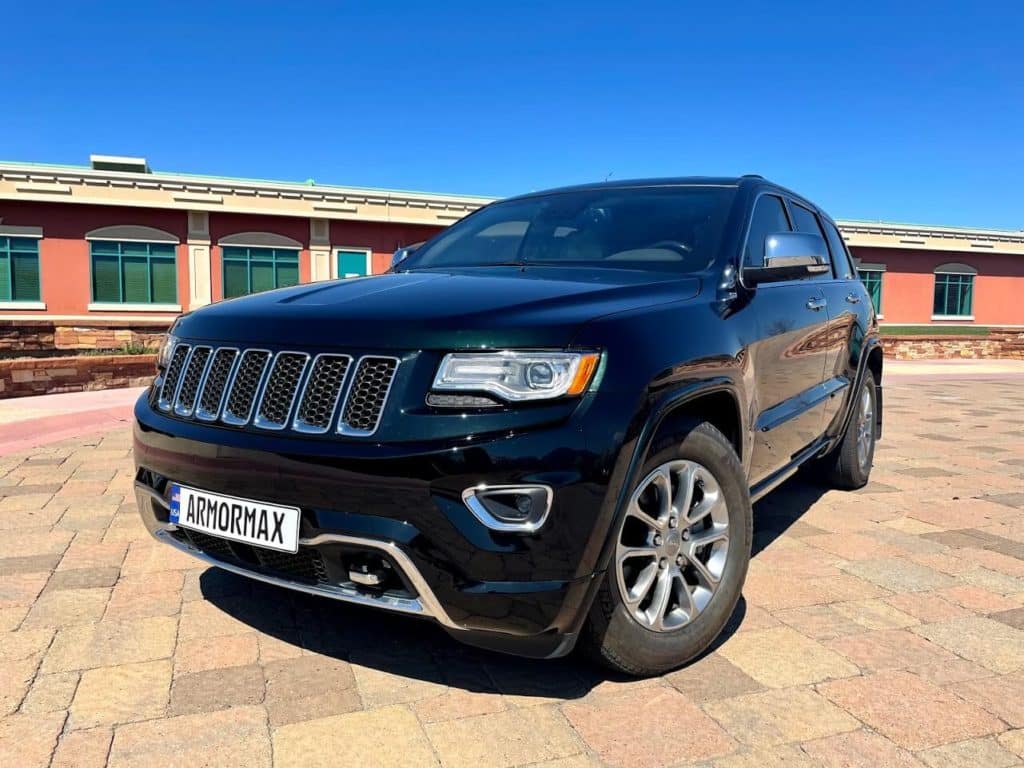 Fortunately, the vehicles are available with different protection levels. Therefore, you can purchase these driving machines in different price categories. For example, you can purchase completely armored vehicles from $100K to millions of USD. If you live in a dangerous area or visit treacherous parts of the world frequently, Armormax vehicles are here to protect you.
Due to their availability, the trend of the bulletproof vehicle is growing rapidly. Everyone tries to get bulletproof vehicles. Many Celebrities, CEOs, businessmen, politicians and famous athletes prefer to travel in these vehicles. Different studies show that within this decade, bulletproof vehicles will be running everywhere on the road.
If you are intending to buy a car for your personal use, you should consider an armored one. Random acts of violence are occuring In this article, we will talk about the top 10 most common armored vehicles in the world. Let's begin…
Top 10 Most Common Armoured Vehicles
1. Mercedes-Benz S-Guard 600
Mercedes-Benz S-Guard 600 is one of the most common armored vehicles available for civilians. Although it may look like an ordinary vehicle, it is actually made of highly durable and unbreakable steel and ceramic composite materials. High-quality ballistic glass further enhances its level of protection against all ballistic threats.
The S-Guard 600 comes with many safety features. For example, its run-flat technology allows you to keep driving the vehicle up to 80 KM or 50 mph after getting punctured. Similarly, in case of a chemical or tear gas attack, its fresh air system supplies oxygen into the cabin. Its vigorous armor body protects you from explosions and other deadly weapons attacks. The vehicle is common among politicians, celebrities, and business tycoons.
2. Audi A8 Security
Most people prefer to get a luxurious, stylish, and highly protected vehicle. Are you one of them? If so, you can get an Audi A8 Security. It is an all-in-one vehicle that offers style, luxury, protection, reliability, and durability. Due to all its characteristics, the price of such vehicles is quite high. However, Audi A8 Security is available at a reasonable price that makes it a common choice for luxury vehicle lovers.
The vehicles' exterior is made of special aluminum alloy and its bulletproof glass is made of polycarbonate material. It assures safety to its passengers from multiple shots of handguns and many other lethal weapons like AK-47. Many armoring companies like Armormax installs armor to make it indestructible. In simple words, you will be safe from small-arms fire and lethal weaponry as well.
3. Cadillac Escalade
Cadillac Escalade is quite popular among SUV lovers. Its design, safety features, protection level, driving assistant features, and everything else are just superb. The vehicle comes with a 6.2 L V8 engine that is enough to get you anywhere both on-road and off-road.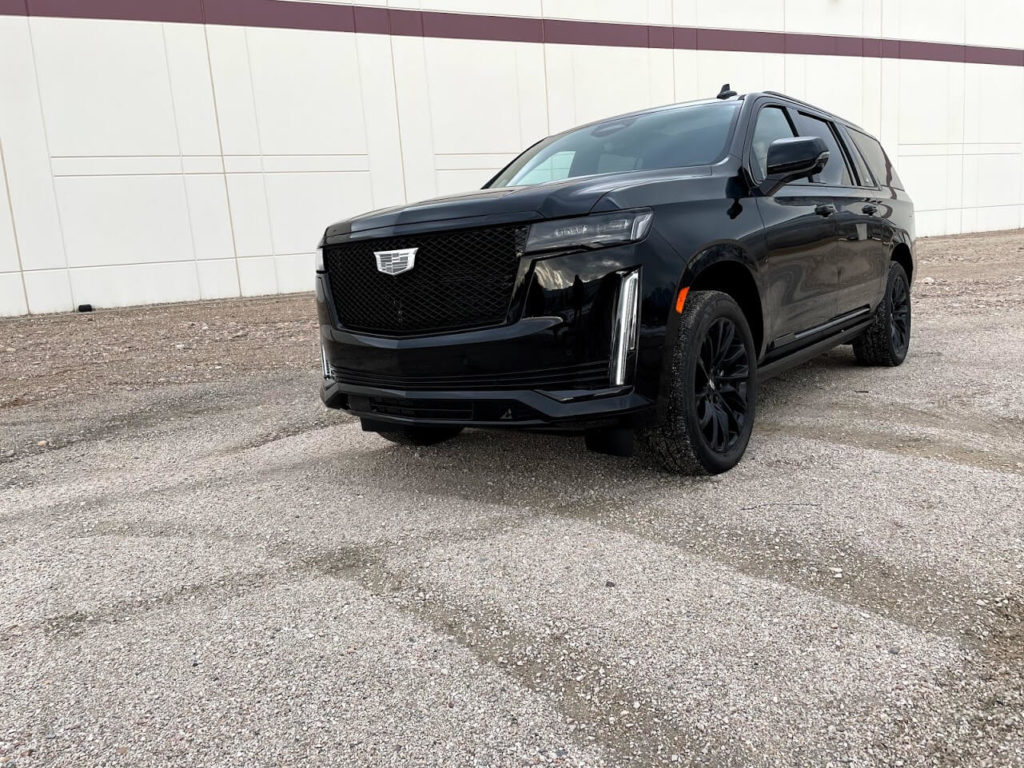 The vehicle is also highly protected and can withstand several rounds of high-powered guns, explosive threats like DM51 grenades and IEDs. You can travel in this vehicle anytime, anywhere, alone, or with your family without any fear. Many safety and driving assistant systems have made it one of the most common armored vehicles in the world.
4. Bulletproof Lexus LX 570
Lexus LX 570 is another popular SUV that is famous for its luxury and comfort features. It comes with different security levels ranging from B4 to B7. You can customize the vehicle according to your need. If you live in an extremely dangerous area or visit such places frequently, you can go with B7 level armor protection.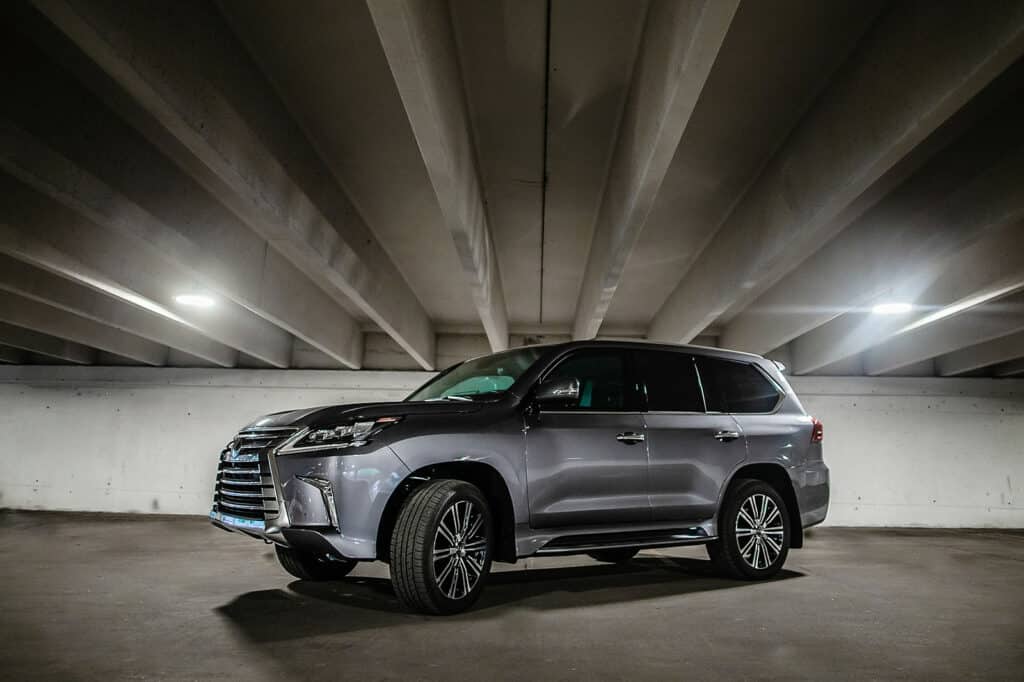 Armormax, the worlds' leading lightweight armor manufacturers, uses robust ballistic steel and highly protective armored glass to make it a survival beast. Afterward, it can withstand high-powered rifles and other explosive threats and ballistics. Both left-hand and right-hand driving options are available with this vehicle. So people get this vehicle all around the world.
5. Genesis G90 Sedan
The Genesis G90 is a luxurious sedan vehicle that offers a cossetting ride and limo-like cabin. However, the price of these vehicles is much lower than its established rivals. This is a reason that makes it the one of the most common armored cars in the world.
The vehicle has a twin-turbocharged V6 engine, however, you can customize a 5-liter V8 engine. It has luxurious, spacious, and comfortable seats. Above all, the Genesis G90 comes with foolproof security after armoring by Armormax. it can protect you from a .44 magnum or AR-15 and different bomb blasts. All these security features make it quite popular among SEOs, politicians, and other high-profile people.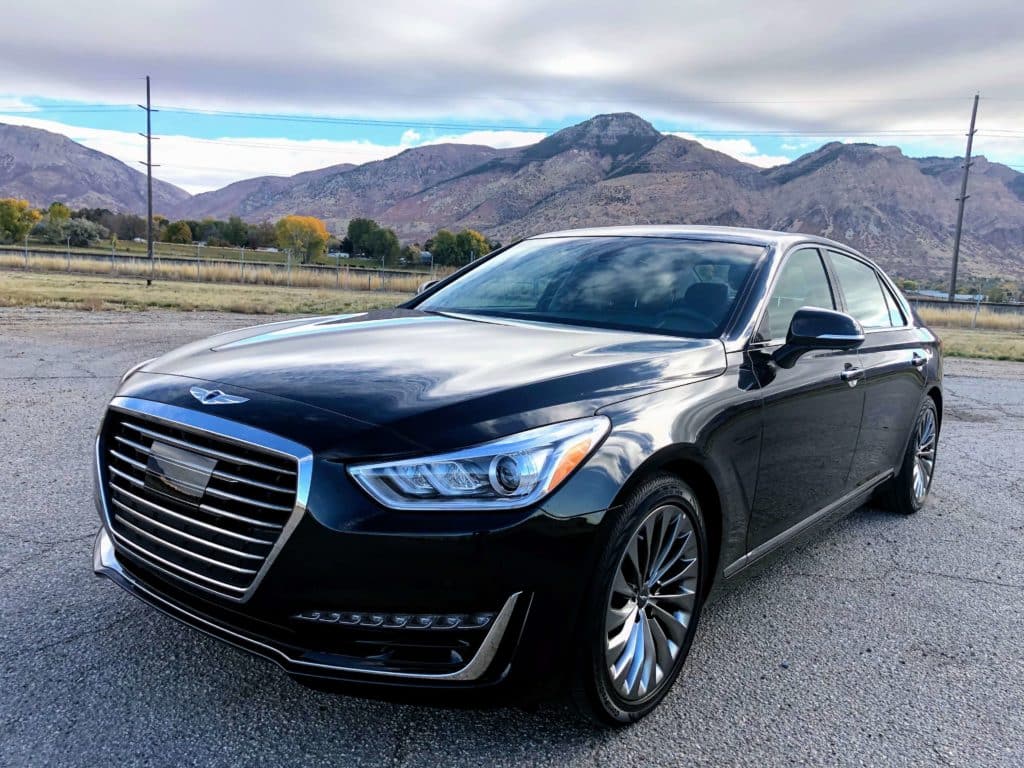 6. Bulletproof Dodge Charger Hellcat
It is another most popular sedan vehicle that is a masterpiece of the latest armoring technology. The Dodge Charger Hellcat has over 700 horsepower and a 6.2-liter engine. It is equipped with almost all the necessary safety and security features. For example, some features include rear-parking assistance, lane change alerts, automatic brake system, smoke screen, Kevlar, leather seats, huge fuel tank, etc.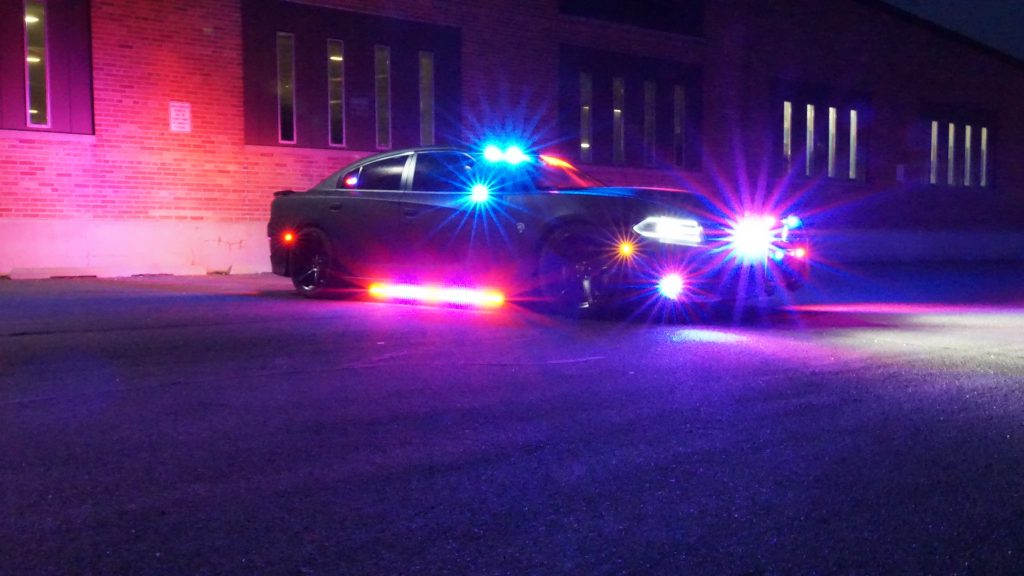 Vehicle manufacturing companies like Armormax have made it an indestructible vehicle so that it can now survive in apocalypse-like conditions. It will make all offenders stunt because all the assault rifles fail to target their occupants in passenger cell. Along with its protective capability, it can hold much of your gear as well. All these features make it one of the best bulletproof cars in the world.
7. Bulletproof BMW 750i
BMW is the ultimate driving machine that is powerful, sporty, rugged, and stylish. The BMW 7 series is the most common line of BMW sedans. Its massive engine and spacious size are some other reasons behind its popularity. These vehicles are the perfect option for armoring that will enhance their protection level.
You can customize its protection level from B4 to B7. Along with armoring, you can also add more safety features to your vehicle like run-flat tires and electrified door handles. Another popular feature of the BMW 750i is the smokescreen. These features create difficulties for offenders when chasing you on the road. If you are intending to buy an armored vehicle, it is one of the finest options for you.
8. Ford F150
International Armoring Corporation armors different types of Ford trucks, However, the Ford F150 is one of the most popular armored trucks available in the market. The truck comes with an aluminum-alloy exterior with super-secure bullet-resistant glass. It can withstand several rounds of handguns and protects you against explosions, hand grenades, other explosive devices.
This driving machine comes with the best towing and hauling capabilities. Plus, a pickup cab is one of its additional features which contains a 170-degree swing-out. It has many driver assistant features like lane-changing alerts, automatic brakes, airbags, etc. If you like on-road and off-road ventures, Ford F150 is one of the best armored vehicles for you.
9. Bulletproof Chevrolet Express
The usage of bulletproof vehicles has been increased to a large extent. People use cash in transit (CIT) for the transportation of different goods like gold, silver, money, and other precious metals. The Chevrolet Express is quite a popular choice among businessmen.
After armor installation by Armormax, you can use this vehicle to transport any type of goods without fear. Different attacks with assault rifles and bombs will be useless due to their high-quality armor exterior. The vehicle is very common among pharmaceuticals, jewelers, etc.
10. Volvo XC 90
Volvo XC 90 is the last entry in this list but one of the most robust hatchbacks in the market. For the last few years, Volvo is really improving all their vehicles in terms of design and performance. You can now install armor on your Volvo vehicles for further safety.
Armors are available in different protection levels ranging from B4 to B7. The B4 is the least and the B7 is the most protective level. You can install B4 level protection if you live in an area with foolproof security. However, you should go with B6 or B7 level if you live in a dangerous area or frequently visit one. Its performance, style, interior wood finish, and armor protection make it one of the best armored vehicles.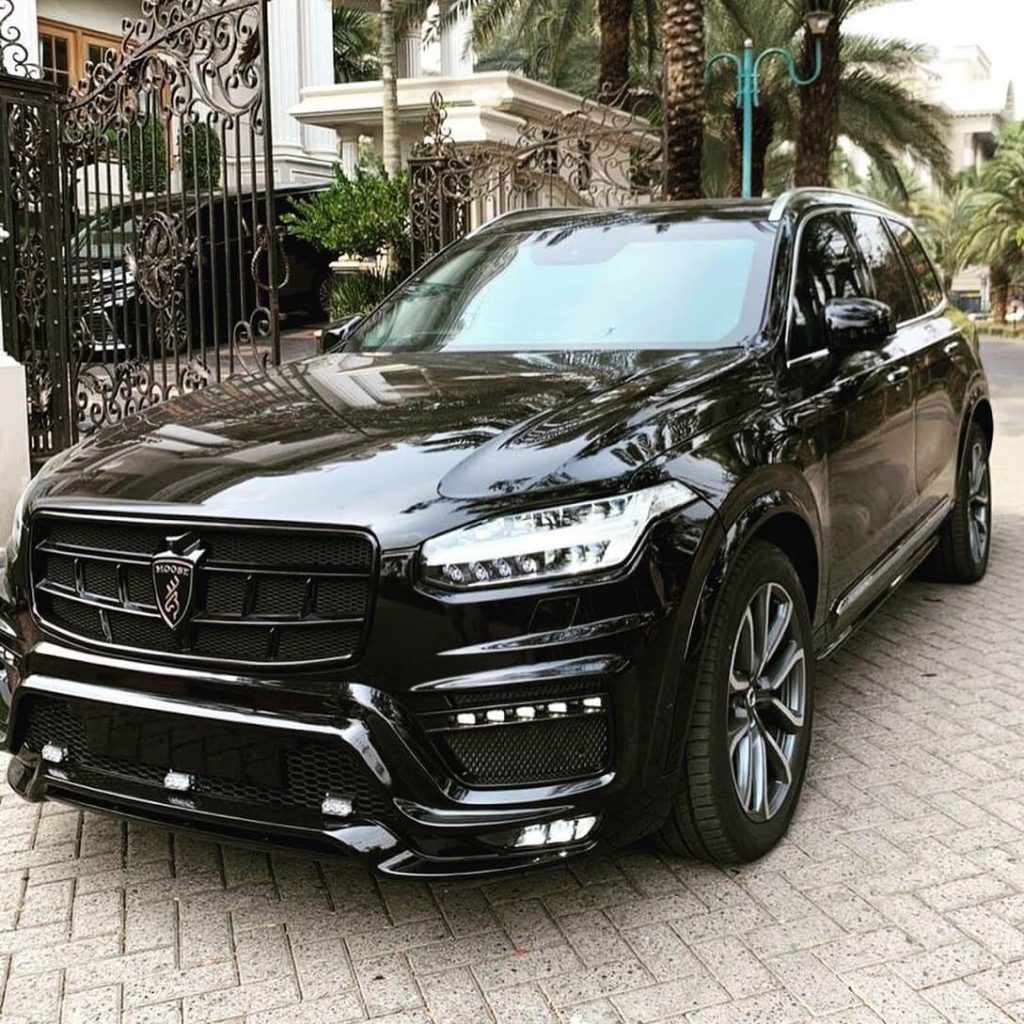 Wrapping Up
Everyone wants comfort and security. Now, people prefer to travel in the most secure vehicles. What can be more secure than a bulletproof vehicle? The list of bullet-proof vehicles doesn't end here. Buyers can get other vehicles like Dartz, Land Rover, Mercedes G-Class, Range Rover Sentinel, Rezvani Tank, and Toyota Land Cruiser.
The vehicles are available in all price categories. That's why the trend of armored vehicles is growing dramatically. Because people can't pay thousands of dollars on bodyguards each year. The finest option to secure yourself in this era by getting an armored vehicle.