The highly anticipated vehicle was first revealed in November 2019, and it's futuristic design and unbelievable performance specs raised a lot of eyebrows. It is set to go into production in late 2021, however, designers have already started reimagining the vehicle in different and creative ways.
The all-electric truck is equipped with a body made out of cold-rolled 30x steel and has an unusual angular design which reminds us of 80's sci-fi cars. The Cybertruck will be available with one, two, and three electric motors. The single motor model has rear-wheel drive and models two and three have all-wheel drive. Tesla claims that the truck will have an acceleration speed from 0 to 60 mph in just 4.5 ticks and a maximum speed of 120 mph. The tri-motor model, however, will rocket from zero to 60mph in 2,9 seconds with a top speed of 130 mph.
Because of these amazing performance specs, the all-electric truck has sparked interest from lots of different sources who are interested in employing it in their public service duty operations.
These include police, taxi, coast guard, ambulances, and even pizza delivery.
Here are some ideas and designs on how the truck will look in action. We are happy to be working with Lease Fetcher on the renderings. Looking for the real Cybertruck? We are excited to upgrade this even more with our armoring technology. We have reservations on order waiting for delivery from Tesla (get on our reservation list here).
Roadside assistance
Tesla claims that the truck will have a higher towing capacity than popular trucks such as Ford F-150, and Ram 1500. The single and dual motor Teslas have a towing capacity of 75000 and 10000 pounds, however, the tri-motor model has a mind-blowing towing capacity of 14000 pounds. Cybertruck to the rescue! Renderings approved and sent to us via LeaseFetcher. If you would be interested to see the original files and images see the website here.
Police
Well as we can see the in the image above the Cybertruck will be one mean police car. The car includes a bulletproof glass, solid cold steel unibody construction and as we said before, impressive acceleration specs. Police forces in Dubai, Kansas, and Ciudad Valley have already expressed interest in the truck, so watch out all you bad guys, because it is hard to hide from Tesla.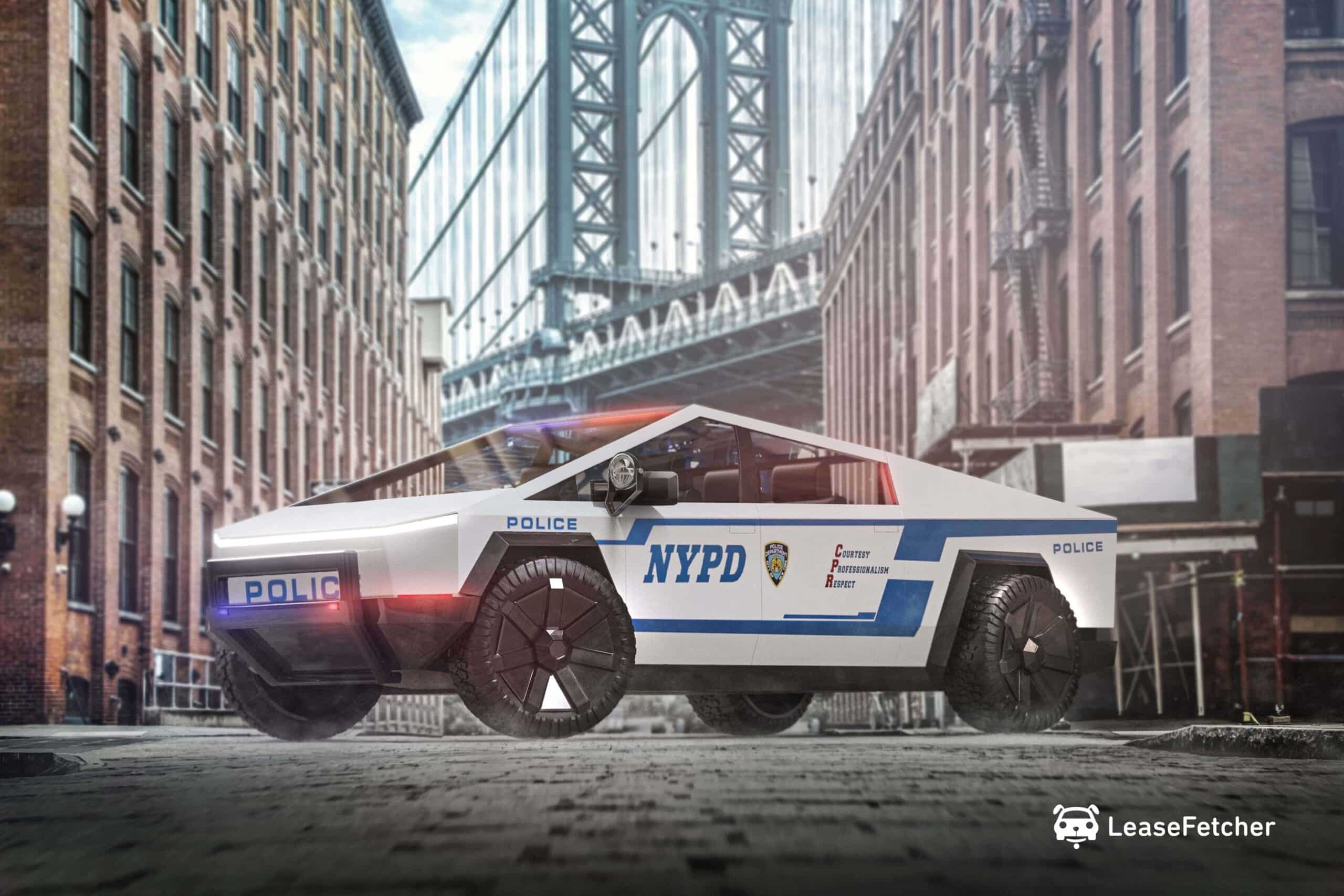 Coast Guard
Looks like the Coast Guard is also planning to come aboard. The image above reimagines the truck assisting on the beach, with an additional jetski ideal for search and rescue missions. The truck will also come with additions such as solar wings for boosting range and locks to secure storage.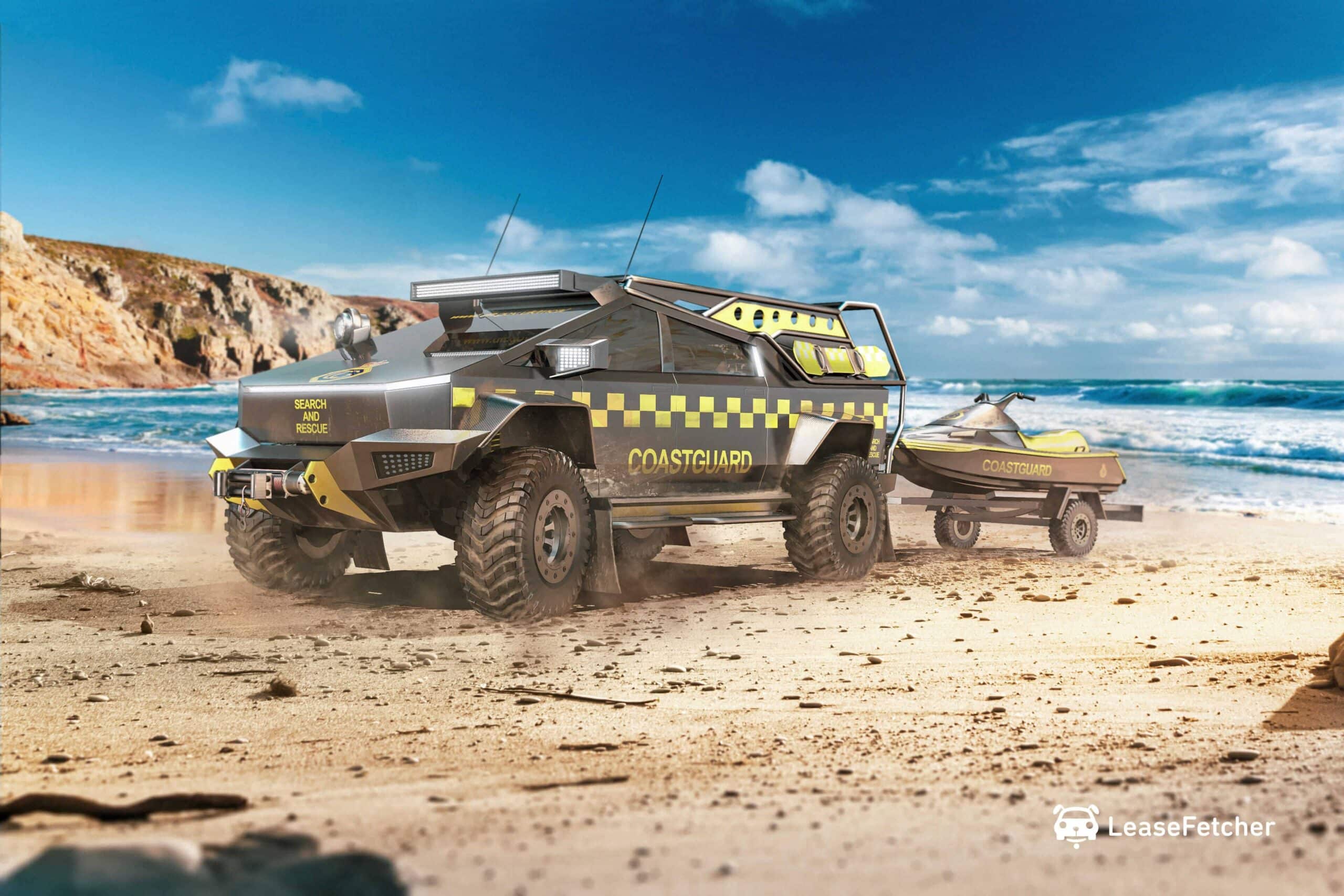 Pizza delivery
Well, Dominos pizza cybertruck mockup just looks brilliant. Fast and with a big towing capacity the truck may be the future of food delivery services.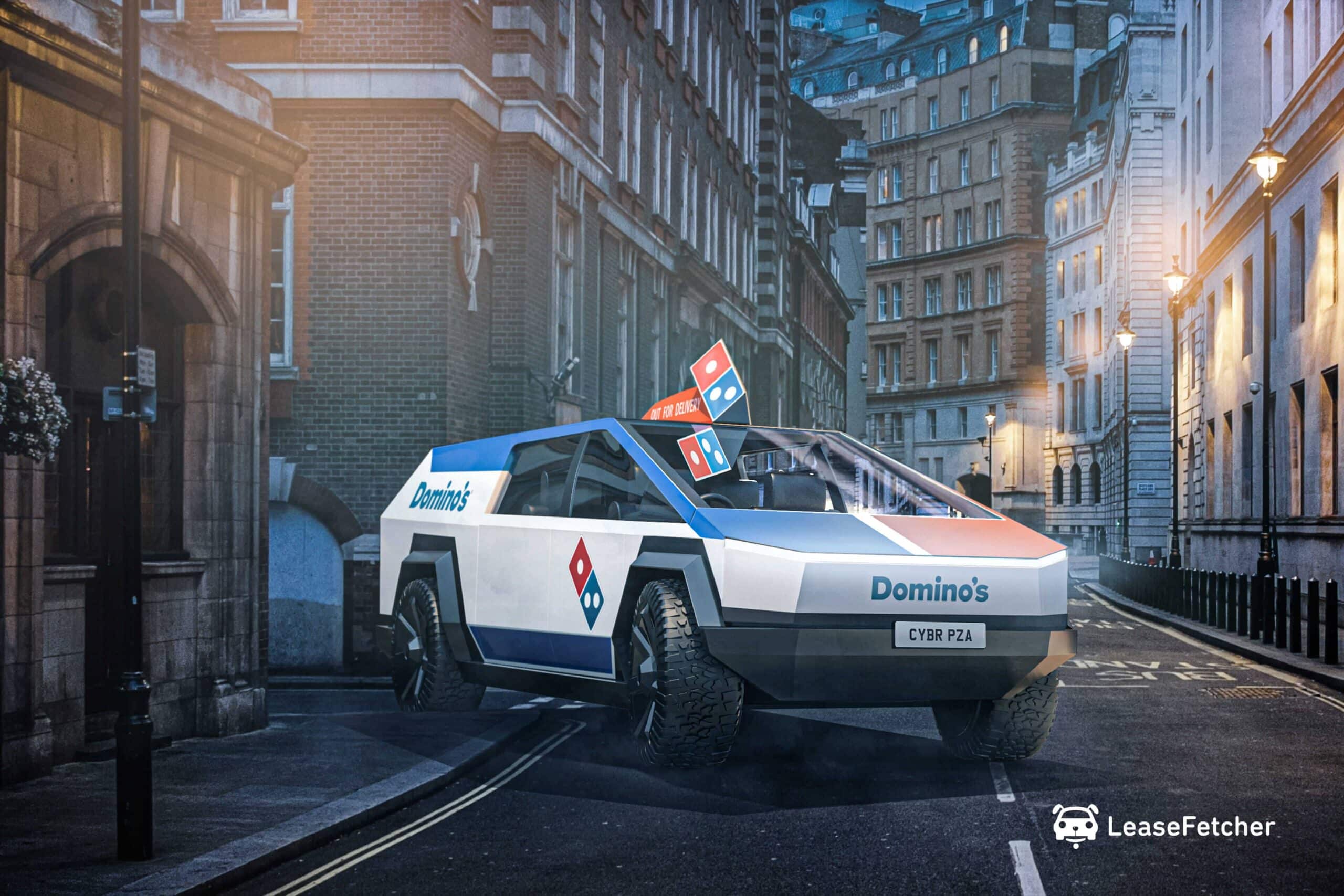 Taxi
The car looks really slick in the traditional taxi yellow color. With that kind of speed, toughness, and towing capacity no wonder taxi organizations are taking an interest.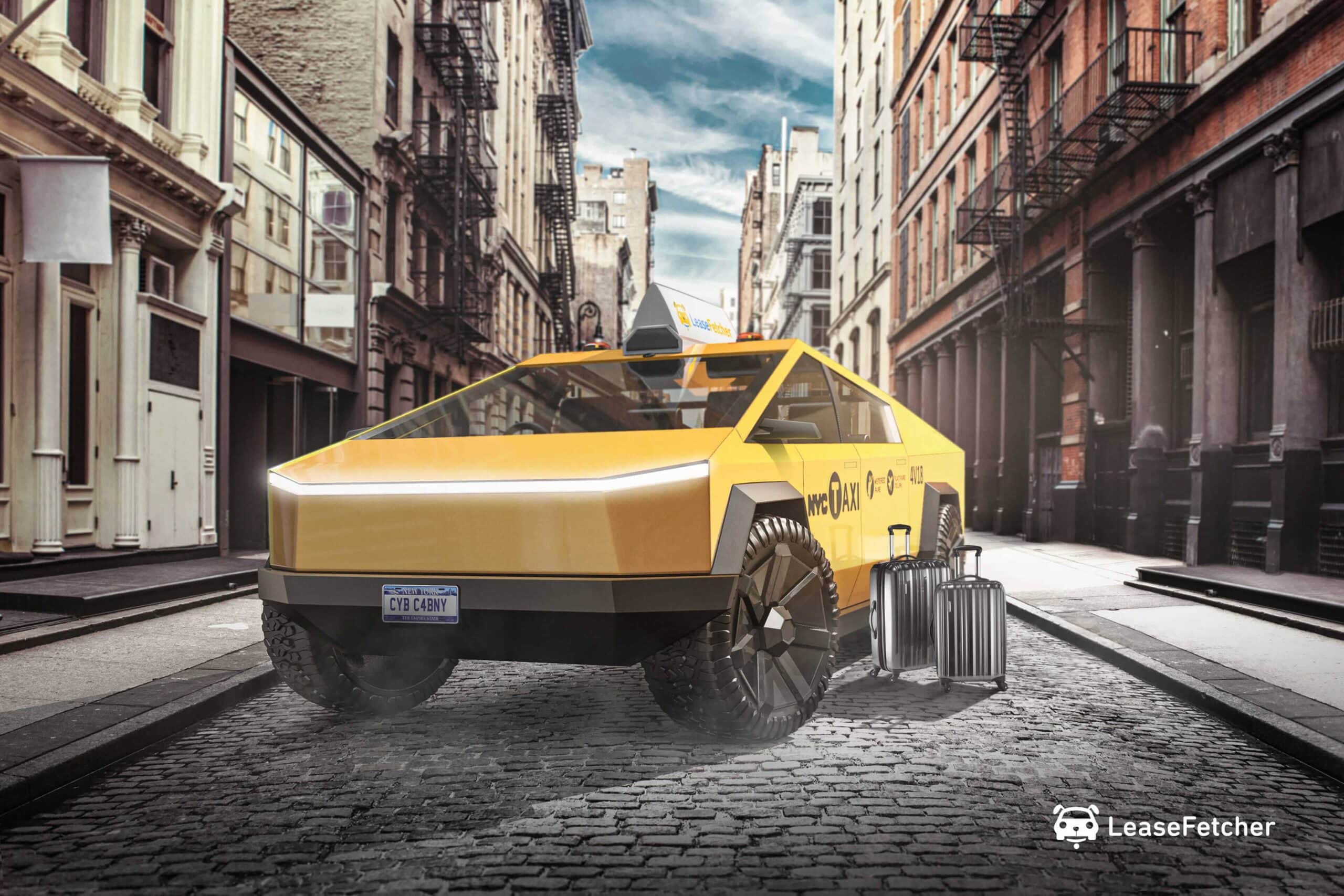 Postal services
If you thought that the British Royal Mail was going to be left behind then you better think twice.
We must say the vehicle looks very elegant in action.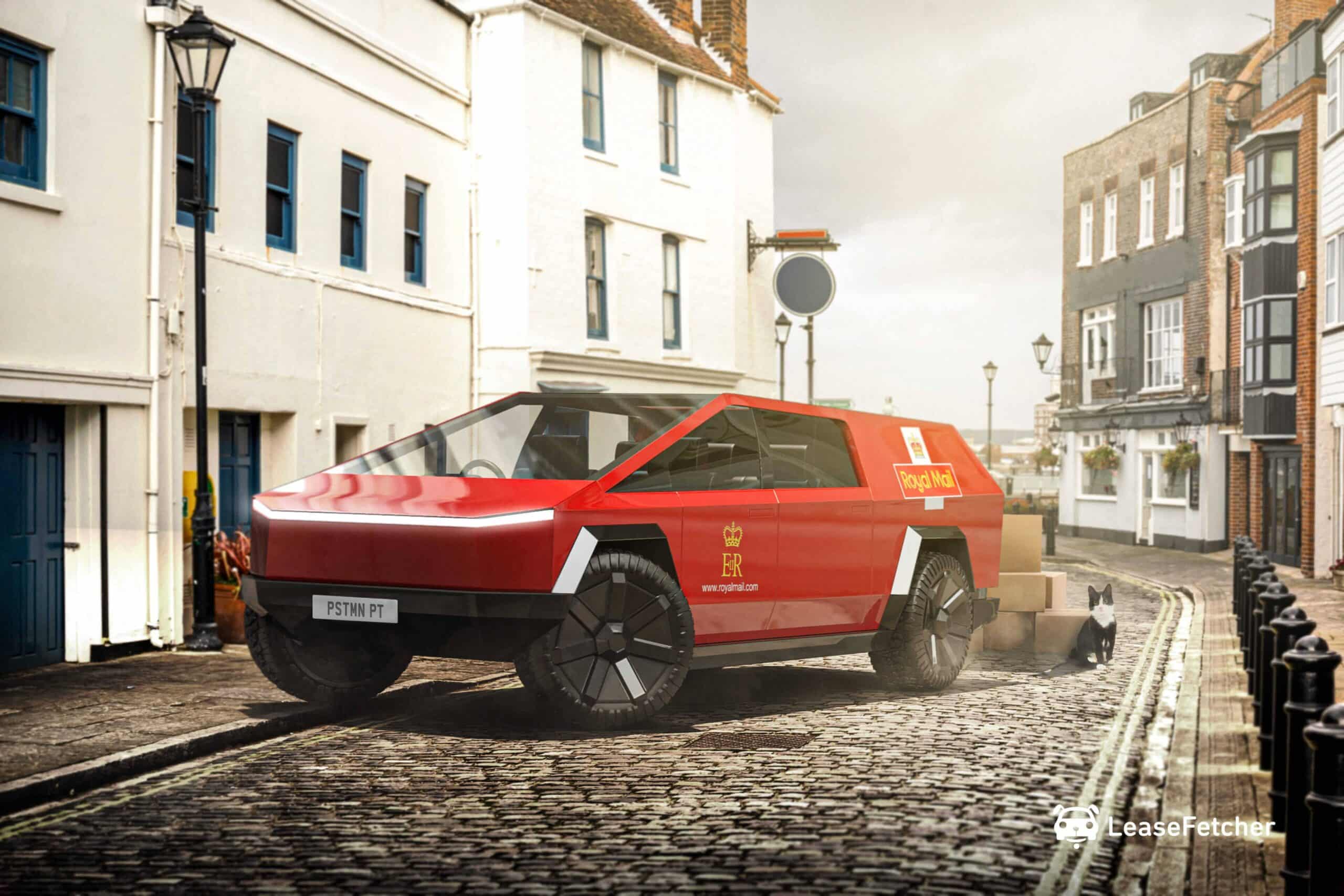 To reserve your armored Cybertruck from Armormax® please call 801-393-1075 or email [email protected]
Thanks to LeaseFetcher for helping with the renderings.