Violent crimes are crimes in which perpetrators threaten to use or use force upon a victim. Such crimes include murder, kidnapping, assault, homicide, sexual assault, rape, negligence, and manslaughter. In simple words, a crime becomes violent if the offender intends to physically harm you.
The crime rate of a specific area or country can be calculated by dividing the number of reported crimes by the total population. Then, the result is multiplied by 100,000. Finding the exact reason behind these crimes is quite difficult. However, some factors like high poverty levels and low job availability are the main causes of high crime rates.
There is a strong connection between age and crime, people between 20 to 30 age group are involved in most of the crimes. The crime rate varies from one country to other. According to Numbeo, Venezuela is the country with the highest crime rate which is 84.36. And, Qatar is the country with the least crime rate with 12.29 people per 100,000.
The crime rate in the United State is 47.77 which is more than 55 countries. Within the United States, crime rates vary between different states. For example, states like Tennessee and Alaska have much higher crime rates than states like Vermont and Maine.
In this article, we will cover crime rates and trends in America and worldwide in 2022. Further, you will learn how to protect yourself and your family from violent crimes. Let's get started…
How is Crime in the United States Measured?
The two most prominent sources of government crime statistics in the USA are the Federal Bureau of Investigation (FBI) and the Bureau of Justice Statistics (BJS).
The FBI collects reported crime data from police and publishes that annually. This data doesn't include non-reported cases. The FBI mainly collects data related to violent and property crimes but ignores some data related to drug offenses. And, its data is based on hundreds of countries, states, cities, and police departments. Now, the FBI is planning to transition from the old data collection system to the National Incident-Based Reporting System (NIBRS). It will most possibly improve the stats.
BJS tracks crime by conducting a large annual survey of Americans older than 11. In these surveys, they ask people whether they have become the victim of any crime in the past six months. This approach is useful because it can collect data on both reported as well as unreported crimes. Like the FBI, its main focus is to collect data related to violent and property crimes. You can compare results from both agencies to get good national averages about crimes.
Crime Rates and Trends in America in 2022
BJS collects information about the murder from the FBI's Uniform Crime Reports on a yearly basis. They use two different measures to collect crime reports – the National Crime Victimization Survey (NCVS) and the Uniform Crime Report (UCR). The NCVS measures recorded rape, assault, sexual, and robbery. And, UCR data includes crime based on the victim's perspective.

According to the New York Times, violent crimes, especially the murder rate, have been increased in 2021 in the United States. Data collected from 37 cities in the first 3 months shows that the murder rate has been increased 18% relative to the same period last year.
Further, the FBI didn't receive and publish statistics from several big cities with huge crime rates like New York City and Chicago (see the latest stats). However, a 25% rise in the murder rate was noticed in these cities in 2020. For the first time since 1995, the United States surpassed 20,000 murders in a year.
Type of Crime are Most and Least Common in the United States
According to PEW RESEARCH CENTER, property crime is more common than violent crime in the USA. The FBI reported around 2100 property crimes per 100,000 people in 2019. But, they reported around 380 violent crimes per 100,000 people.
The most common form of property crimes was larceny-theft, arson, burglary, and motor vehicle theft. Aggravated assault, robbery, and rape are the most common violent crimes.
BJS also reported a slightly different set of offenses than the FBI. But overall patterns were almost the same in which theft was the topmost property crime. And assault was the topmost violent crime among all.

Crimes Based on Geography in the USA
Property and violent crimes rates vary from state to state and city to city. According to the FBI, 800 violent crimes per 100,000 people were recorded in New Mexico and Alaska. At the same time, 200 violent crime rates per 100,000 residents were recorded in New Hampshire and Maine.
Crime rates can vary even in similar-sized cities. Long Beach and Oakland, California had almost a similar-sized population i.e. 467,974 and 434,036 respectively. But crime rate in Oakland was almost double the rate in Long Beach. Various factors like population density and economic conditions may influence an areas' crime rate.
Top 5 Countries With the Highest Crime Rates
Here is the list of top countries with the highest crime rate in the world:
1. Venezuela
The crime index of Venezuela is 84.36 which is the highest among all countries. The US Department of State has declared it an unsafe country to travel by issuing a level 4 travel advisory. The high crime rates in this country are due to a flawed judiciary system, corrupt Venezuelan authorities, and poor gun control.
2. Papua New Guinea
Papua New Guinea is the second country with a higher crime rate equal to 80.04. Most crimes, especially violent crimes, are due to rapid economic, rapid, and political changes. Raskol gangs are involved in small and large-scale criminal activities.
It happens due to the informal education and employment opportunities of these groups. Further, the geography of this country makes it attractive for drug and human trafficking.
3. South Africa
South Africa is a country with the third-highest rate of rape, homicides, assaults, and other violent crimes. It happens due to unemployment, poverty, inequality, social exclusion, ignorance, and poor judiciary. South Africa is the number one country in the overall violent crime rate.
South Africa is also known as the rape capital of the world due to the highest rape rate which is 132.4 incidents per 100,000 people. According to a survey by the South African Medical Research Council, more than 1 in 4 men admitted to committing rape in this country.
4. Afghanistan
Crime in Afghanistan is present in different forms like contract killings, money laundering, corruption, kidnapping, and drug trafficking. Drug trafficking and opium poppy cultivation increased after the withdrawal of the Soviets from Afghanistan. Afghanistan is the world's largest illicit opium producer.
The US Department of State has included Afghanistan as an unsafe country to travel to due to civil unrest, terrorism, and crime. Unemployment and continuous war against the Taliban in Afghanistan are the main cause of instability.
5. Honduras
Honduras ranks fifth in the world of crime with a crime index of 76.65. The violent crimes were at the peak in 2012 when the country experienced around 20 homicides daily. Perpetrators of this violence belong to different gangs like Mara Salvatrucha and Barrio 18.
One of the major drug routes to the United States passes through Honduras. This country is a haven for illegal drug traders due to weak law enforcement. According to the US Department of State, people should reconsider entry into the country.
How to Control Crime Rates?
It's impossible to eradicate 100% of crimes in any area, but there are steps society and law enforcement agencies can take to curb crime rates. Here are some useful ways: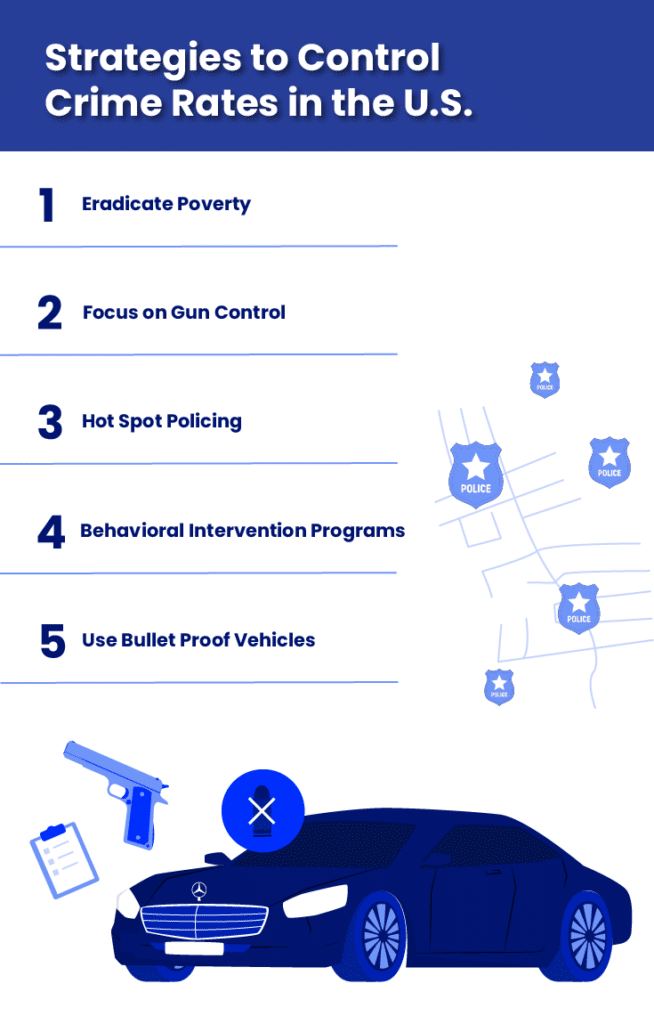 1. Eradicate Poverty
Extreme poverty is one of the main causes of crime. Authorities should pay special attention to come up with a practical solution to overcome poverty. It will be very helpful in reducing a much larger number of crimes, especially property crime rates, like theft crimes.
2. Focus on Gun Control
Violent crimes are at their peak in those countries where illegal weapons commonly circulate. The simplest and most practical way to stop armed violence is to control the illegal flow of guns. No gun will result in no gun deaths.
3. Hot Spot Policing
Police can play a key role in reducing crime by adopting evidence-based tactics like hot-spot policing. Most of the crimes take place in a very small subset of places and down to the street. Therefore, deploying police there intelligently can have a huge role in fighting crime and violence.
4. Behavioral Intervention Programs
The University of Chicago has presented a great idea to fight crime like Youth Guidance's Becoming a Man. The main target of this policy is the youth who are at risk of getting into violent encounters. This program teaches them how to react in encounters that can turn violent based on cognitive-behavioral principles.
5. Use Bullet Proof Vehicles
All the above-mentioned methods are very effective to eradicate violent crimes. However, they will take time. You can protect yourself and your family by buying a bulletproof vehicle. The trend of armored vehicles is growing dramatically (see videos).
Nowadays, armored vehicles are available for civilians at an affordable price. So people from different walks of life ranging from celebrities to politicians and businessmen to companies' CEO prefer to travel in these vehicles.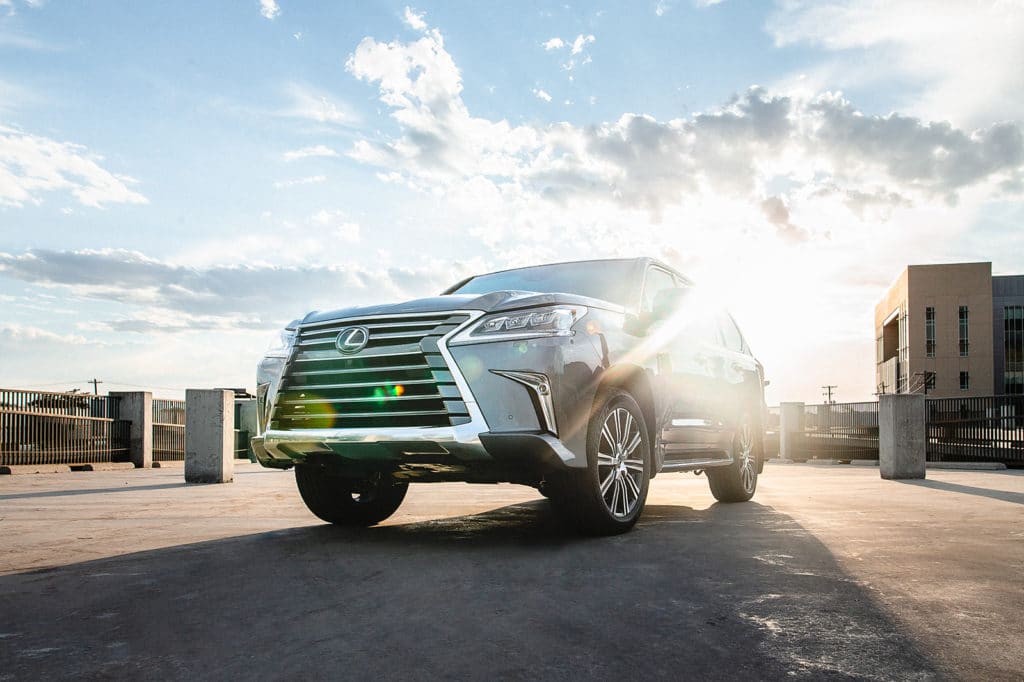 Armored vehicles are highly in demand in those areas with the highest crime rate like Africa, Middle East, and Asia. Further, people of Europe and America also utilize these protective vehicles to protect their families. The usage of armored vehicles decreases violent crimes significantly.
Armormax® is one of the prominent armored vehicle companies in the world. They manufacture vehicles with all popular armoring standards i.e. above B4 level. The vehicles with a B4 protection level can protect against the assault of handguns and sporting rifles. Similarly, the vehicles with B7 can protect against all types of violent crime trends. For example, B7 level armored glass can stop bullets fired from a sniper rifle.
Wrapping Up
Global crime rates are dramatically increasing. People are very conscious about the safety and security of their families. The most effective way to protect your family from all types of violent crime such as assault and rape is using armored vehicles.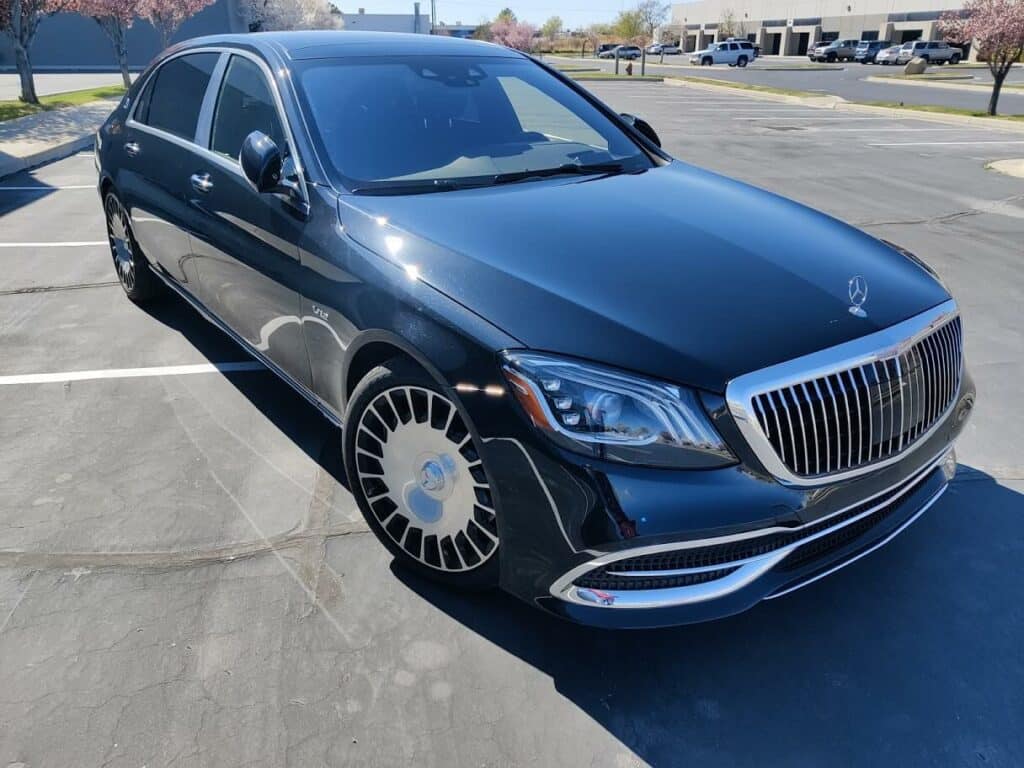 If you are a lover of luxurious vehicles, the good news is that armored luxurious vehicles are also available in the market. Armormax® can armor any type of vehicle or model including armored SUVs, sedans, coupes, and trucks, etc. These are extremely useful in this era of crime and violence.
For more information on crime, learn about the most dangerous cities in the world or tourist destinations.