What makes the Toyota Land Cruiser a popular armored vehicle?
For over six decades, the Toyota Land Cruiser has held its reputation as one of the most remarkable SUVs in the automotive world. Renowned for its exceptional off-road prowess, this vehicle has seamlessly merged its legendary capabilities with robust armoring, making the armored Land Cruiser an ideal choice for those seeking both adventure and safety.
Unleash Adventure with Confidence
The Toyota Land Cruiser's formidable off-road capabilities have made it a favored choice among adventurers and explorers. When equipped with Armormax® armor, this SUV becomes a beacon of security, allowing you to navigate treacherous terrains and rugged paths with the assurance of protection.
Luxury Redefined
Beyond its off-road capabilities, the Armored Land Cruiser boasts exceptional luxury features that create an ambiance of comfort and style. Indulge in the spacious interior and advanced technologies that transform each journey into a refined experience.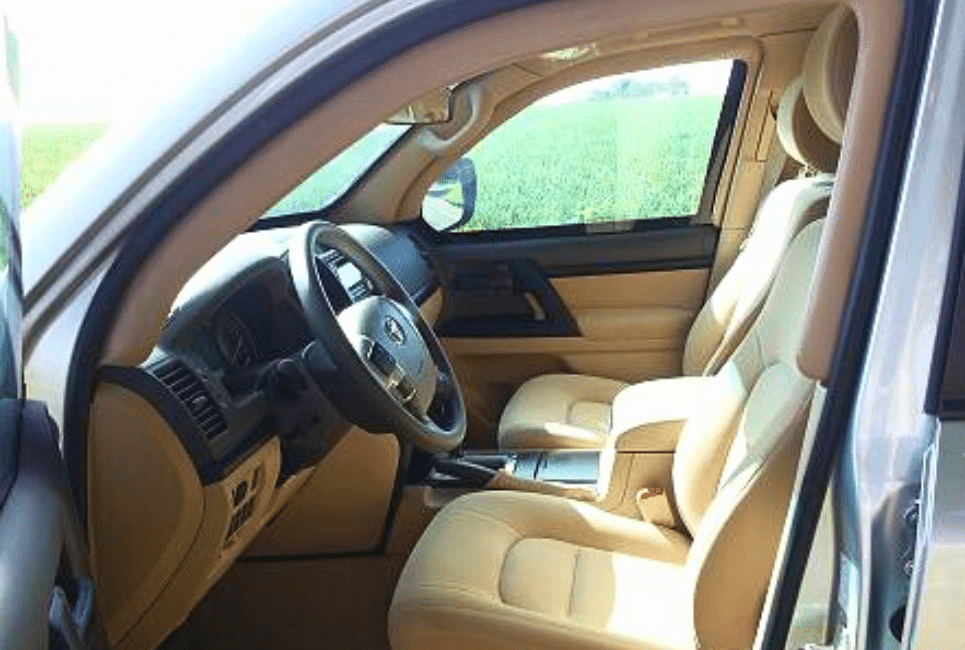 Preferred by Dignitaries and VIPs
The Land Cruiser's innate features have garnered favor among government officials and VIPs alike. With its combination of reliability, luxury, and armoring options, the Land Cruiser presents itself as a compelling choice for those who demand security without compromising on elegance.
Choose Armormax® for Unrivaled Safety
Why leave your safety to chance? Armormax® transforms the legendary Toyota Land Cruiser into an armored stronghold, ensuring your well-being is never compromised. To explore more about our Armored Land Cruisers and how they redefine the boundaries of security, click here.
Conclusion
The Armored Toyota Land Cruiser marries remarkable off-road capabilities with advanced armoring, delivering a unique blend of adventure and safety. Whether you're an avid explorer or a dignitary seeking secure transport, it offers the perfect harmony of ruggedness and luxury. Don't wait for danger to strike; fortify your journey with Armormax® and embark on your next adventure with confidence.