What is a road tack dispensing system or spikes?

Tack dispensing system is one of the options offered by ARMORMAX® for bulletproof vehicles. We can equip your vehicle with road tack dispensing to increase your vehicle's chances of safety and protection from dangerous circumstances.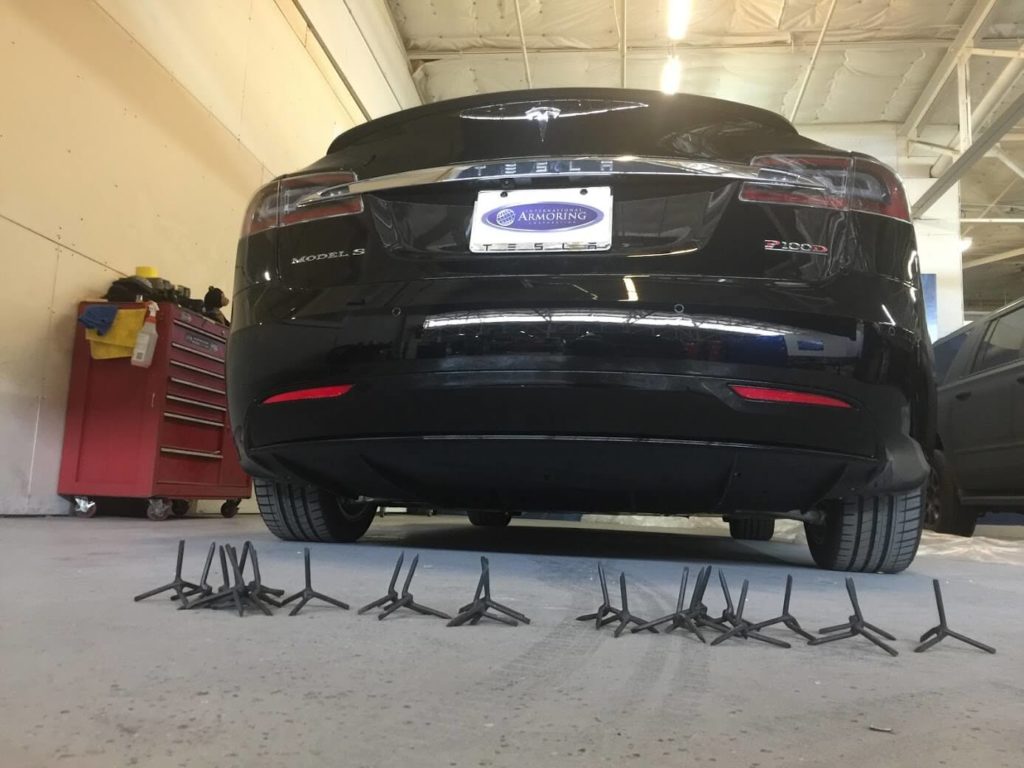 Tack dispensers are installed in extremely high-end armored vehicles to deploy steel tacks on the road to puncture a chasing vehicle's tires. These can be deployed just by pushing a button on the dashboard. ARMORMAX® deploys this system in your vehicle in a way that tacks disperse remotely from behind the rear wheels of your vehicle to deflate the following vehicle.
Related Question
Car spikes or tacks are the ultimate tire deflation devices used to swiftly and safely stop high-speed chases. ARMORMAX® installs a red toggle switch that is marked as "TACKS" inside your armored vehicle console. There is a protective shield present over the toggle that prevents accidental activation.
When you need to activate a road tack drop, just move the switch cover aside and toggle it. Within no time, your armored vehicle will drop all tacks loaded into the dispenser. The rate of roadway coverage will depend on the speed being driven as well as the roadway surface.
Spike strips can be placed on someone's own property, but if they cause someone's vehicle damage it will be your fault.
Spikes are effective but work best in tandem with other parts of a security system.