If your vicinity is not safe, you and your family will always be in fear. Your home will be at great risk when you go outside. If you plan to sell your home, no one will be ready to buy your home due to criminal activities in your neighborhood. As a result, you may have to suffer a financial loss when selling your home. Because no one wants to buy risks by purchasing a house in a dangerous area.
Neighborhood safety has a strong correlation with the health and well-being of the residents. If possible it is just something nice to have. A safe neighborhood gives you peace of mind. Criminality is one of the key factors that can sabotage it. How to find out if a neighborhood is safe?
In this post, you will learn different ways to find out if a neighborhood is safe. Further, you will learn the usage of the latest apps to know about neighborhood safety. Let's get started…
How to Check if a Neighborhood is Safe?
Here are 5 effective ways:
1. Use a Crime Mapping Service
SpotCrime and CrimeReports are the two most popular services that collect crime reports from police and sources. Open these sites and enter your address, you will see a list of the crimes committed in the neighborhood. You can see the dates and types of crimes on these sites. By comparing different neighborhoods using these tools, you can see which place has the highest crime rate.
2. Visit the National Sex Offender Public Website
The United States Department of Justice maintains a record of all convicted sex offenders under the National Sex Offender Public Website (NSOPW). It is a great tool to determine how safe is my neighborhood. This service helps you to find out how many sex offenders live nearby.
3. Number of Homes for Sale in Your Vicinity
It is another great indicator to know about new neighborhood safety. A lot of vacant homes can be a result of people leaving the neighborhood to escape rising crime. Or, people may be not occupying these homes due to unsafe vicinity. Further, empty homes most often attract unsavory elements such as prostitution and drug production.
4. Talk to Residents in the Area
This is the most effective way to know about neighborhood safety. Introduce yourself and ask for their opinion about the area. Ask for their recommendation and any safety concern. You should also explore different social media platforms like Twitter and Facebook about the local crime in your area.
5. Visit the Vicinity and Look at the Conditions
Looking at the conditions of the neighborhood can say much about its overall safety. Usually, a safe neighborhood is well maintained. Broken windows of residences, run-down homes and fences, and overgrown yards could signal an unsafe neighborhood.
Tools to Help You Find Safer Neighborhoods
There are plenty of neighborhood safety tools available on the internet. We have shortlisted some of the most useful tools for this purpose. These resources help create community-based safety networks and give you information about neighborhood safety. Let's have a glance at these apps:
1. Area Vibes
This online tool provides a livability score based on your search location. You need to enter a state, city, or any address into the search box, it will show you a livability score between 1 and 100. 100 is the highest neighborhood safety score. Further, you can see the real-time location of the searched address on a map.
This app also compares the searched area's livability score to national averages. It assigns grades in a letter from F to A+ to each location, one of which shows local crimes like rape or theft. You can sort locations using filter options by livability factors such as amenities, crime, housing, and education using this tool.
2. The Neighbors App
Ring – a renowned company for doorbell security camera and other home security systems- has developed this app.
The Neighbors app collects crime reports from people in your vicinity and local law enforcement agencies. Then, it alerts you about crime and other suspicious activities in your area.
3. Family Watchdog
This app shows you the complete data of registered sex offenders in your area. Enter the address or location into the search box, this app will pinpoint the address of nearby sex offenders on a map.
You can check this data under various categories by clicking on the color-coded icons. For example, you can check crimes against sexual battery, children, robbery, and rape. By clicking on the icon, you will see the picture of the offender and the types of crime they've been convicted of.
4. NeighborhoodScout
How to know if a neighborhood is safe, use this app. It provides important crime statistics that help you decide whether a neighborhood is right for you or not. You can compare neighborhoods based on property crime rates like theft, violent crime rate like rape, and other crimes.
This app also allows you to filter different types of crime. For example, you can see recent rape, murder, and theft, etc. cases using this app.
5. CityProtect
It collects data from more than one thousand law enforcement agencies. Type region, zip code, or address of your region in the search bar to know about recent police activities. You can narrow down your research using different filters to signify different types of crime.
You will see different icons on search entries. By clicking on icons, you can get details of the incident including location, type, date, and time. You should utilize this amazing neighborhood watch program to
check the physical activity levels of criminals in public spaces.
There are some other useful apps available on the internet for this purpose. For example, you can try Nextdoor and ADT Go to know about neighborhood safety. Crime Reports is another good option.
How to Protect Yourself in an Area with the Highest Crime Rates?
Before moving to any new area, you should check all security and safety measures of that area. For example, you should ask about crime rates, types of crime, and the security system. After getting satisfied, you can shift to that area. This information not only gives you peace but also helps you to make the right decision. However, the main disadvantage of the above-mentioned tools is that they only give you a perception of neighborhood safety but can't protect you from different risk factors.
Because knowing how safe is your neighborhood is not sufficient for your security. The only thing you can do in this case is that you won't move to that area. Even, an area where you are currently living is not free from all risk factors. You can't eradicate crimes 100% from any area. Then, what to do for the protection of your family? Investing in safety beyond choosing a safe neighborhood is the best option.
Whether your neighborhood is safe or not, the most effective way is to use bulletproof vehicles. These vehicles can protect you from plenty of lethal weaponry. A few years back, no luxury bullet-resistant vehicles were available. But now, you can purchase advanced and the most luxurious armored vehicles at an affordable price.
Armormax – Custom Armored Vehicle Manufacturer
Armormax is a custom bullet-resistant vehicle manufacturing company that can manufacture any type of armored vehicle for your needs. You can contact Armormax for all types of armored vehicles ranging from coupe to SUVs, from trucks to vans, and sedans to hatchback.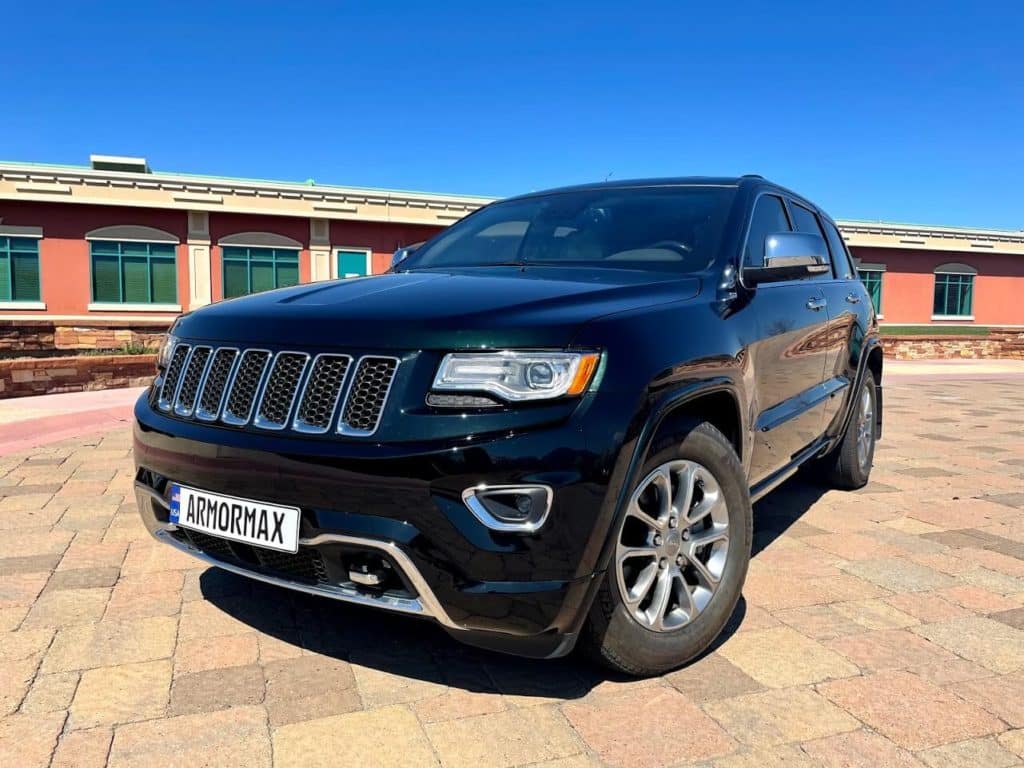 Popular Armoring Standards
We manufacture armored vehicles with different protection levels ranging from B3 to B7. B3 and B4 levels can protect against different handguns and sporting rifles. Similarly, the B5 ballistic protection level protects you against assault from AK47.
B6 adds a high level of security and can withstand high-power rifles with bullet velocity around 920 m/s. B7 offers the highest level of protection. It can protect you from the assault of super high-velocity rifles.
Some Protective Features of Armormax Armored Vehicles
Armormax provides plenty of advanced protective features. For example, armored vehicles contain gas masks, run-flat tires, smoke screen systems, external listening devices, and bomb blankets.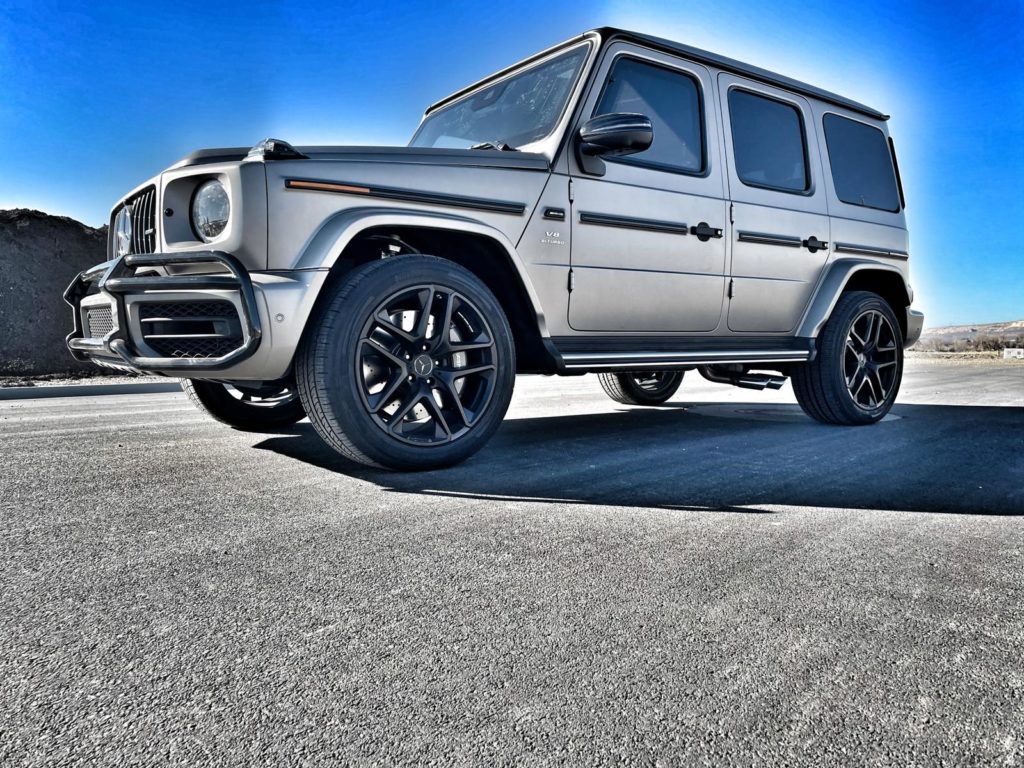 Plus, you can customize some features like sliding armored sunroofs and LED screens for passenger cells. Some other useful features include an automatic fire extinguishing system and fire control systems.
Advanced vehicles come with a rearview camera, dynamic hitch assist, four-wheel anti-lock brake, and passenger airbags. Some vehicles contain energy management systems and tire pressure monitoring systems. Contact Armormax for more details.
How to Tell if Your Neighborhood is Safe
Neighborhood safety is the most important thing to consider when moving to a new place. It not only keeps you and your family safe from plenty of crimes but also gives you peace of mind. However, relying only on neighborhood safety is not an intelligent move. You must invest in safety to protect you and your family from violent crimes.
The best thing you can do is to buy an armored vehicle. It will make your journey 100% risk-free. Do you want to buy an armored vehicle? Contact Armormax. For any type of information and help, our team is readily available to listen to you!