You just purchased your next armored vehicle from Armormax and International Armoring Corporation. You have waited for the vehicles to be ready and now the moment arrives when the newly armored vehicle needs to be shipped.
At Armormax and International Armoring, technology, protection, and quality is behind everything we do. We start by building the lightest and most protective armored vehicles we can build and that benefits every other phase.
Strongest armor available
OEM finish and experience
Lower shipping costs
Less maintenance on the vehicle
Better overall performance
Look and feel of the vehicle
The first armored vehicle was introduced back in 1485. Since then, cars have undergone many changes and major innovations to become the moving safety vehicles we know today.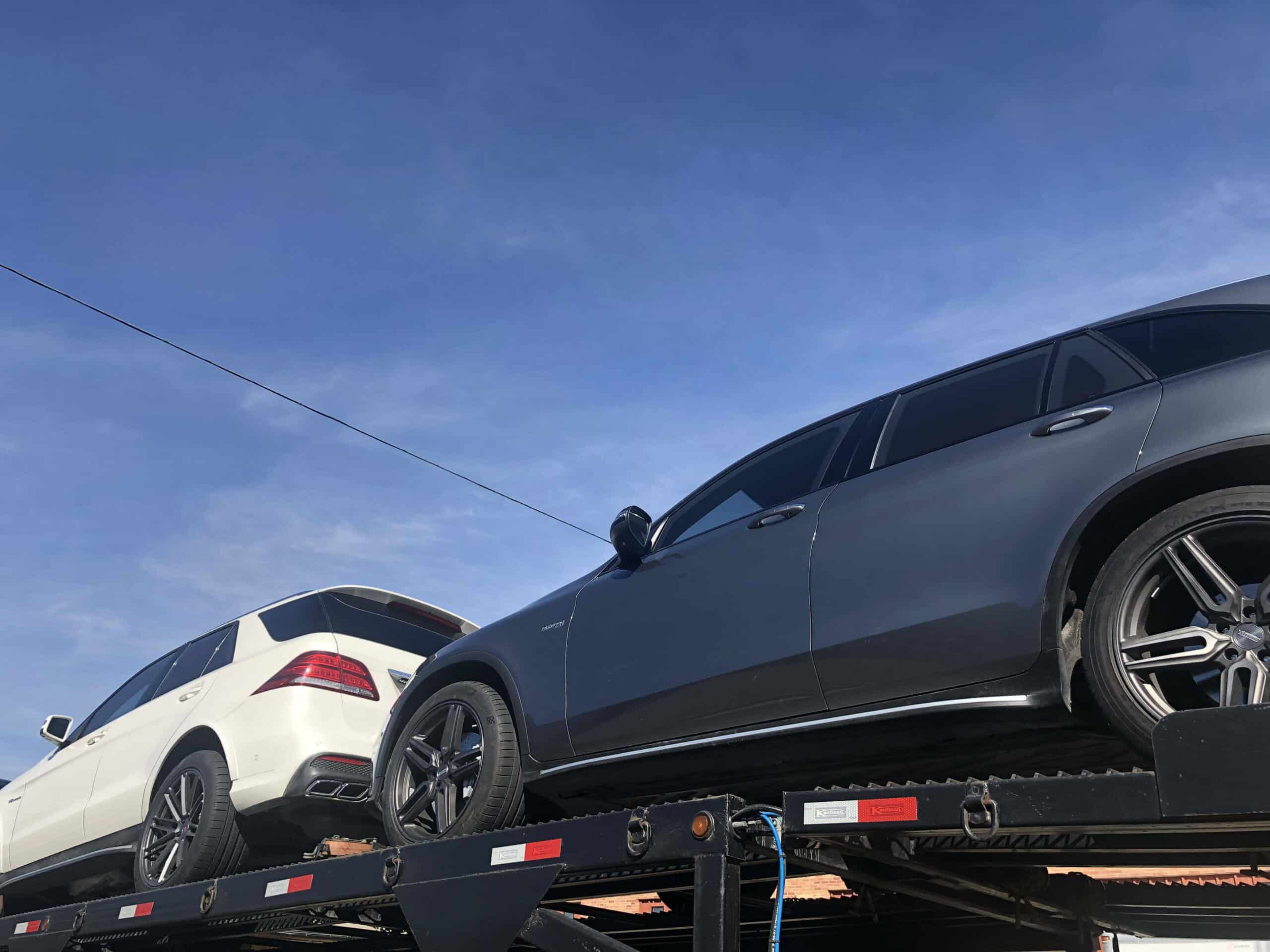 Technology has come a long way to the point that you can now upgrade your vehicle with armor. While primarily utilized by influential people and companies, armored cars aren't only for the wealthy in 2021. In a world plagued with crime, riots, carjackings, you need every inch of protection you can get while you are in your vehicle.
That said, shipping an armored car is no different than transporting a regular vehicle. However, expect some considerable difference when it comes to the price.
How Much Does Shipping an Armored Car Cost?
To answer you directly, the average cost for transporting an armored vehicle across the country is around $2,000 from California to Florida. This number is taken from multiple auto shipping quotes and dispatchers.
Numerous factors determine the final price, such as distance, mileage, car make, and additional services. Think it's too much? That's because armored cars are considered luxury vehicles. Naturally, they require a higher premium to insure and maintain during transit.
Factors that Affect Shipping Cost
Since you already know the numbers, it's time to tackle the details on what exactly dictates these prices. All in all, armored auto transport basically shares the same factors with that of a regular one.
Location:

If you think distance determines a huge chunk on how much you have to pay, you're right, but not entirely. Point A and Point B also play a significant role.
Say, for example, you want to ship your car to a crowded city like New York. Of course, your carrier will charge you more for the extra effort it takes to get a vehicle in there. On the contrary, you'll pay less when having a car delivered to a small town or rural area.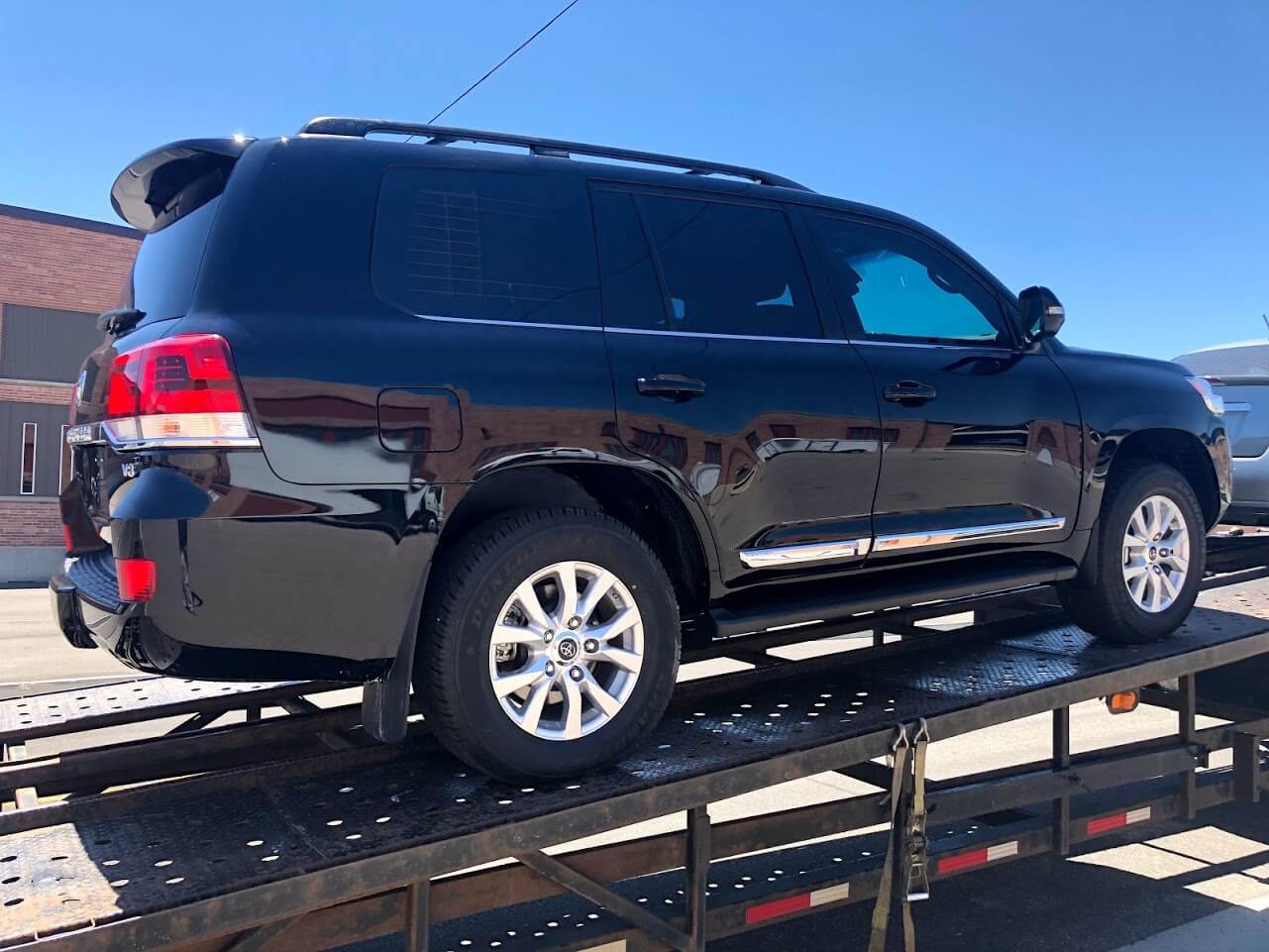 Time frame:

Armored vehicles are of great importance to their owners. It might be needed for an important business trip or whatnot. That's why it would make sense to ask for expedited delivery, ramping up the final cost.

Size and weight of vehicles:

Bulletproofing a vehicle puts in a significant amount of weight to it. Light armor adds around 300 lbs. while complete ironclad protection can add up to 1000 lbs. Meanwhile, a larger vehicle consumes more space, while the armor's extra weight makes the trailer consume more fuel. Both of these factors can increase the price of your delivery.

Hauling season:

The

time of the year

influences auto transport the same way it affects the moving business. But here's the twist: shipping a car is more expensive in winter compared to a moving service. Why? Because plenty of people are heading to their relatives for the holidays. The ensuing traffic and the harsh weather conditions pose considerable dangers down the road. Your carrier will take these risks into account, driving up the costs. Don't worry, though. The price difference isn't that massive – just noticeable.

Vehicle model:

The logic behind this is pretty simple. The more expensive your car is, the more responsibility your carrier will carry to ship it. As a result, they will charge you more for security and peace of mind.

Transport Method:

This is the most significant factor affecting the final cost of shipping your car. Here are

different transport options

to choose from:
Method
An open-air trailer

is the one you typically see on highways with rows of cars on its back. Although it's cheaper, you might want to avoid this option. As you can see, the vehicles are exposed to the weather and external elements during transit.

An enclosed trailer

is more expensive and highly recommended for classic cars, luxury cars, and armored cars. It's

way safer

than an open-air truck. As the name implies, your vehicle will be hauled in a roofed container with a few others. You can even opt for a single-enclosed service in which only your car will be the only passenger of the carrier for extra costs.

Compared to the two above,

air freight's

security and transit time is far superior. And yeah, you're right. It's the most expensive of them all. You might want to consider this if your armored car is of a rare model or you badly need it for an emergency.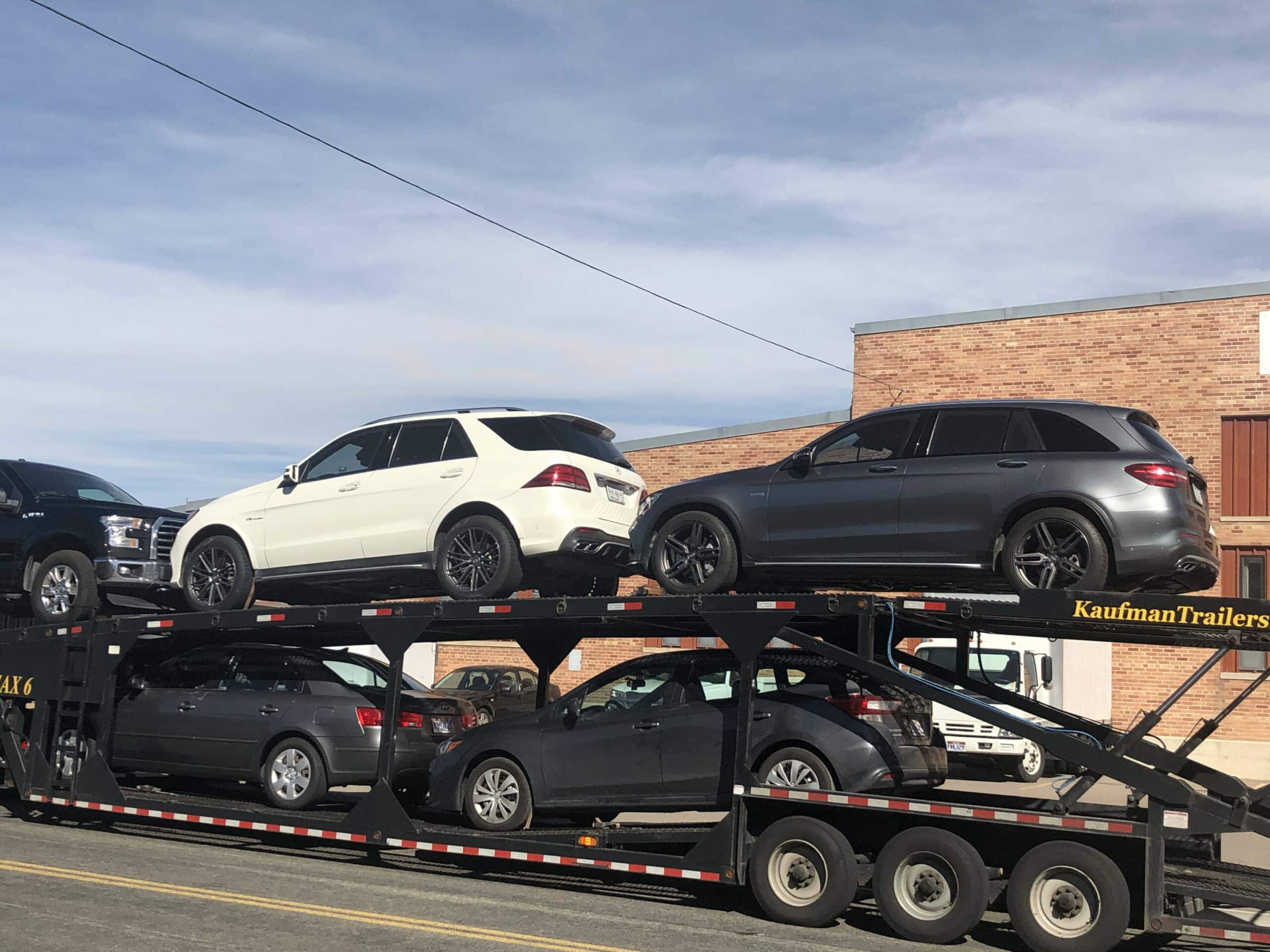 Here are some questions we commonly are asked when shipping armoured vehicles.
Does International Armoring offer door-to-door service?
Yes. In fact, we are able to offer pick-up and delivery methods in order to best fit your needs and budget from various shipping agents that we work with. Most cases internationally we ship the vehicles to the ports and our clients have other agents bring their vehicles to their door but we offer this services as well.
Vehicle Shipping Pick-Up and Delivery Options:
Door to Door – Our carrier will pick up your vehicle from your old location and deliver it to your new one.
Door to Terminal – We will pick up your vehicle from your original location and deliver it to our terminal closest to your destination. Then you will pick it up from us there.
Terminal to Door – You will drop off at our terminal and we will deliver to you, at your final destination.
Terminal to Terminal – You will drop off and pick up from our terminals. This is usually the most inexpensive choice.
What if I am not able to pick up my vehicle the day it arrives at its destination?
Typically, ports offer a grace period during which time they will hold your vehicle for free. After the grace period ends, they may begin assessing storage fees. The grace periods for some of our busiest ports of call are listed below. You can ask our customer service representative for the grace period at your port, if it is not on this list.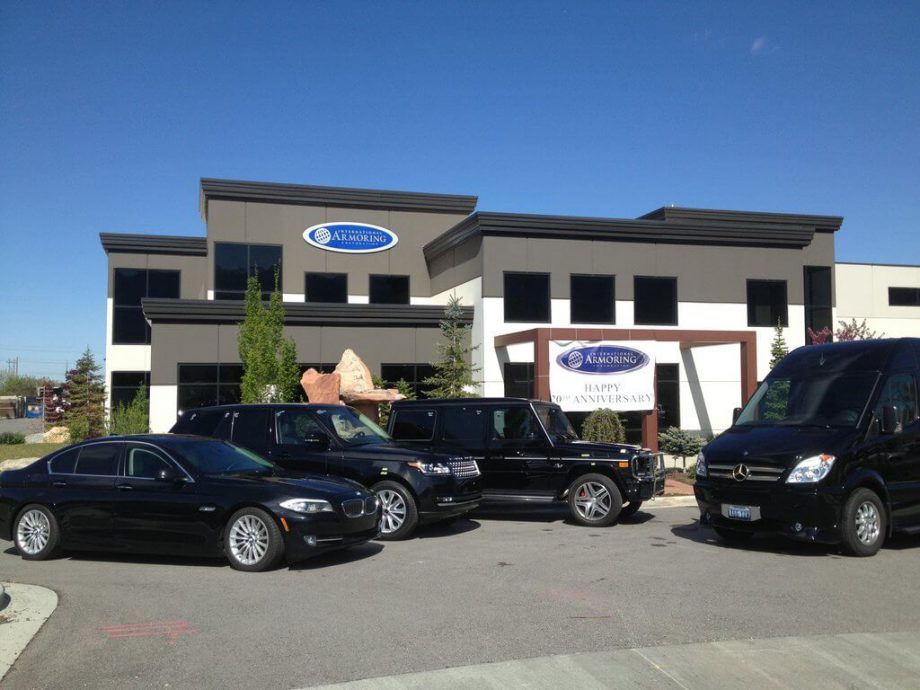 For vehicles shipped overland from one of our terminals to another, our helpful customer service team can tell you the grace period at each terminal, if needed.
Do I pay for auto transport before or after shipment?
Please contact us regarding specific orders but in most cases payment is required on all vehicles before they are shipped. Armormax does offer financing options on their vehicles.
How far in advance should I schedule my vehicle shipment?
Regardless of the season, we recommend that you begin planning your vehicle shipment as soon as possible. That way Armormax can ensure delivery within your exact timeframe.
If you need immediate pickup, our trusted carriers are usually able to offer pickup within 24 hours.
Do I need to do anything special to prepare my car for this move?
Yes. There are several easy steps necessary to prepare your armoured vehicle for transport
Armormax can help with the following to safely load and unload your vehicle:
one set of ALL keys for the vehicle;
no less than ¼-tank of gas, but no more than a ½-tank;
at least four inches (4") of ground clearance;
driver's side door and window in proper working condition;
battery secure in the mounting bracket;
working brakes, and emergency brake if manual transmission;
no fluid leaks as damage caused will result in additional charges; and
please let us know of any modifications made to your vehicle, such as 4×4 lift kits, lowered suspensions, camper tops, and so on.
At the destination point, you or your representative must be present to receive the vehicle from the carrier. Again, take time to carefully inspect the vehicle.
If you find any new scratches, dents, dings, or other damage, please note them on the bill of lading with an exact description communicating directly with the transporter and dispatcher. Armormax recommends taking another set of photos at the destination, especially if you discover new damage.
Please note that the odometer reading may have changed slightly due to loading, unloading, storage, and parking. Make note on the bill of lading if the mileage has increased more than nominally.
After the inspection at the destination point, you or your representative will confirm the condition report by signing the bill of lading.
Conclusion
Whether armored or not, big or small, or rare or common, shipping a vehicle will always cost a considerable amount. The thing is, if you have the money to bulletproof your car, you might as well go the extra mile to protect it during transport. That being said, make sure you look for a reliable auto transport company – one with a proven track record, complete credentials, and a long list of satisfied customers.
If you have any questions about shipping armoured vehicles, please call us at +801-393-1075 and we will assist you right away.