How do you find the armored car that will exactly suit your needs for years to come? It just takes a little research and planning. At Armormax® we've outlined a couple steps that can help you find the exact armoring package, price, and location for you to test-drive to help you best decide on the best armoring solution for you and your family.
There are several sites that provide great car references but choosing the make and model is a very personal choice these online reviews are simply there to assist you in making the best decision.
Great sources to begin looking for a car: Car and Driver | Edmunds | Cars.com
Step 1. Assess Your Protection Needs
The best part about working with International Armoring Corporation and Armormax® is that they are the manufacturers that can customize the armoring based on your needs and threat levels. Traveling through West Africa where AK-47s are prevalent? We recommend having your vehicle equipped with AK-47 protection.
Need a vehicle to travel to and from work in Thailand? We recommend an Armormax 360 handgun package unless our clients feel they need the additional protection. The nice option is that it is always up to the client and what their budget is. You can receive a fully armored vehicle or just a replacement bulletproof windshield. We do always recommend functionality and being practical versus what appears in the movies and the hollywoodization of attacks and shootings.
Here are some practical considerations to keep in mind as well:
How many passengers do you need to carry?
What type of driving do you do: highway, surface streets, off-road?
Will you drive in ice and snow?
Do you have a long commute and, because of that, is fuel economy important to you?
Do you need all-wheel drive?
What safety features are important to you?
Will you be doing any towing?
How much garage or parking space do you have?
Step 2: Determine the Project Budget
Because of all the labor and expensive materials that go into armoring, bulletproof cars are expensive. On the low end, you can expect to pay around 30k for armoring + the vehicle and there are some that sell for over 800k. In some regions unless you're paying cash for your car, you'll need to think about financing your purchase or lease. How much can you really afford to allocate toward a car payment each month?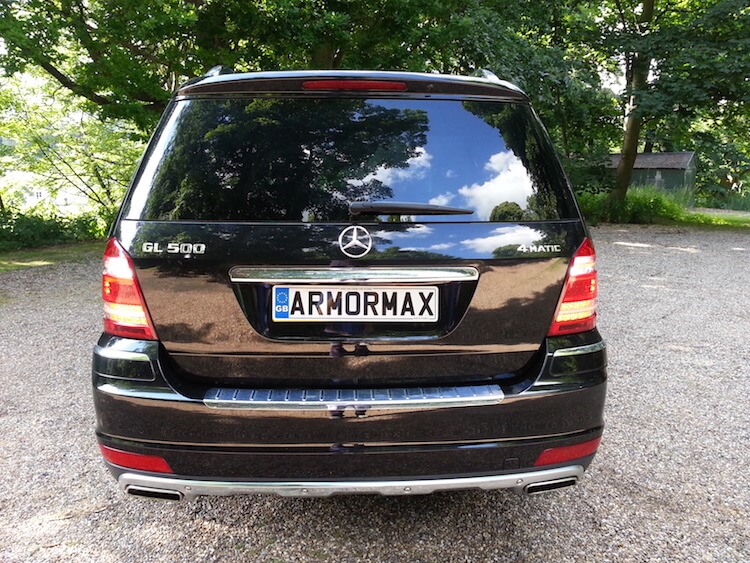 Step 3. Compare Leasing and Buying (suggestions from Edmunds.com)
Leasing and buying each have pros and cons, and how you feel about these may help guide your decision on whether to lease or buy.
For example, a lease requires little or no money down and offers lower monthly payments. But when the lease ends, you have no car and will need to go shopping again. On the other hand, buying a car is more expensive initially, and the monthly payments are higher. But when you pay off the loan, you will own a car that you can drive for as long as it runs.
Here are a few more factors to consider while deciding between leasing and buying:
Leasing
You can drive a more expensive car for less money.
You can drive a new car, with the latest technology, every few years.
There are no trade-in hassles at the end of the lease.
Buying
You have more flexibility to sell the car whenever you want.
You can modify the car to your tastes.
There are no mileage penalties if you drive a lot.
In the long run, your car expenses will be lower.
Step 4. Consider Other Cars in the Class
If you already have a bulletproof car in mind, International Armoring can either armor the vehicle you currently have or will buy or they can assist with purchasing the vehicle for you.
You can do this by calling us and talking through the various needs you want.
Armormax has glass designs on dozens of vehicles that can be fitted to your liking.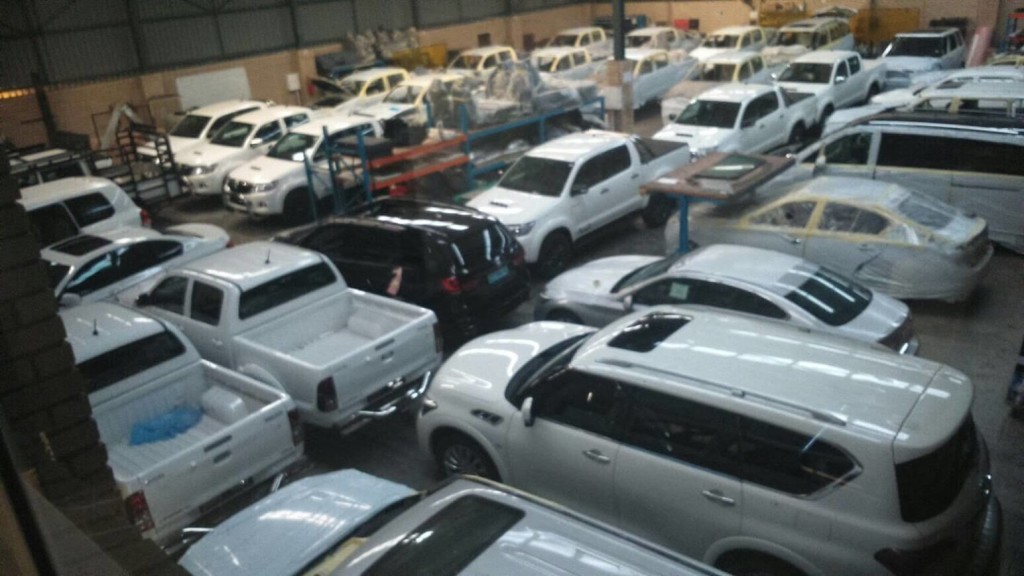 Step 5. Consider All the Costs of Ownership
Since armored vehicles do not depreciate similar to normal we recommend our clients look at the whole pictures when considering either their first armored car or their next one. One scenario to consider is that one may be armored car may be cheaper to buy but more expensive to own. Why? Even if two cars cost about the same to buy, one might depreciate faster or cost more to insure and maintain due to heavy materials and subpar craftsmanship.
Step 6. Find Cars for Sale
In the past, car shoppers had to visit dealerships to find out what vehicles were in their inventory and if they had the options the shoppers wanted. Now, using the the vehicle our clients can quickly see our gallery or send us specifications to see how quickly we could armor a particular vehicle. Once our clients have an idea of the vehicle they want we can easily try and find the availability.
Next, contact us here or call +801-393-1075 to schedule a review or a visit to one of our facilities.
Step 7. Set Up a Test-Drive
Now that you've found a car that seems like it might be a good fit for you, call or e-mail the dealership's Internet department to schedule a day and time for a test-drive. It's great to deal with Internet salespeople because they cater to informed buyers, and they're very familiar with Price Promise. By making a test-drive appointment, you ensure that the car will be waiting for you when you arrive.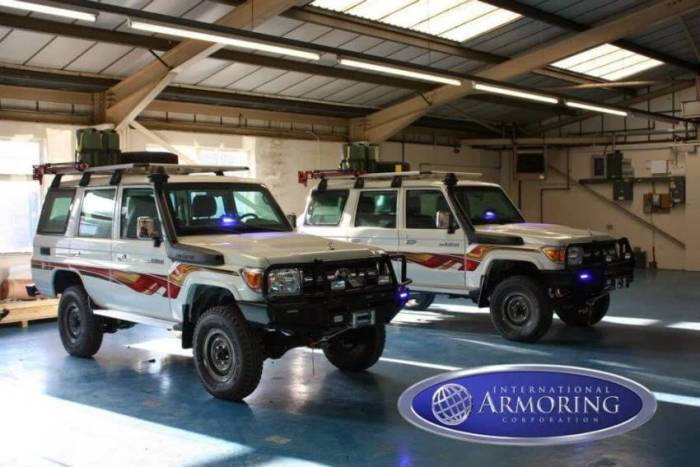 Step 8. What To Look for in a Test-Drive
A car might seem to have all the features you want, but the true test takes place in the driver seat. You should test-drive the car the way you would drive it during your everyday life.
If you commute, drive the car in both stop-and-go traffic and at highway speeds. If you trek to the mountains, find some steep hills to climb. Drive over bumps, take tight corners and test the brakes in a safe location. Get in and out of the car several times and be sure to sit in the backseat, especially if you plan on carrying passengers. Check out the cargo space. If you plan on using children's car seats, bring those along to test for fit and ease of installation.
While you are evaluating the car, don't be distracted. Take your time looking everything over. A good salesperson will respect your need to experience the car and will let you focus on the driving experience. Turn off music so you can listen to the sound of the engine. You can evaluate the sound system when you return to the dealership. If the conversation does turn to questions about whether you'd like to talk about purchasing or leasing, you can say that you're still in the test-drive stage.
A armored car might seem to have all the features you want, but the true test takes place in the driver seat.
Step 9. Protection @ Work & Home
After test-driving or find the right armored car, the choice should be clear. If it isn't, sleep on it. In the morning, you might have your answer. If not, you might need to take a few steps back and drive more cars.
While making the right decision is important, it's also good to realize that there isn't one perfect answer. Today's armored cars are safer, lighter, and stronger than ever before. They get better gas mileage. They have amenities at lower costs than in the past. In short, there could be several good vehicle choices and the final decision is really a matter of individual taste.
Step 10. Time To Buy or Lease
If you've followed Steps 1-9, take a moment to pat yourself on the back. You've done your homework and should feel confident you've found the right bulletproof car for you. Now it's time to buy or lease.
And if you have any questions along the way, please reach out to International Armoring and a member of the team will gladly assist in helping you make the best decision Live Help team for free assistance. The team will work hard to make your car-shopping experience the best one yet.