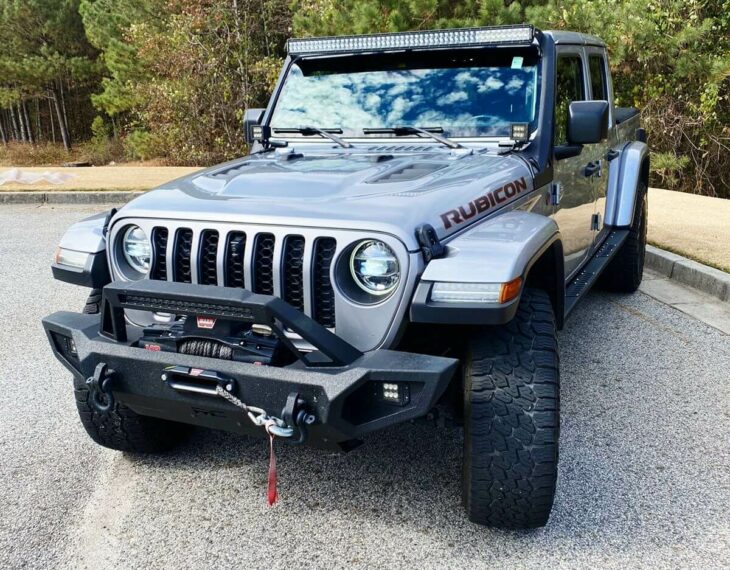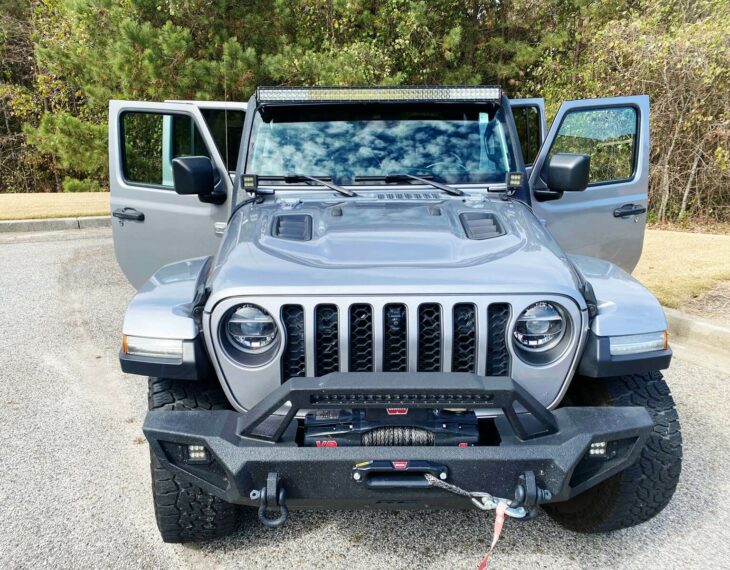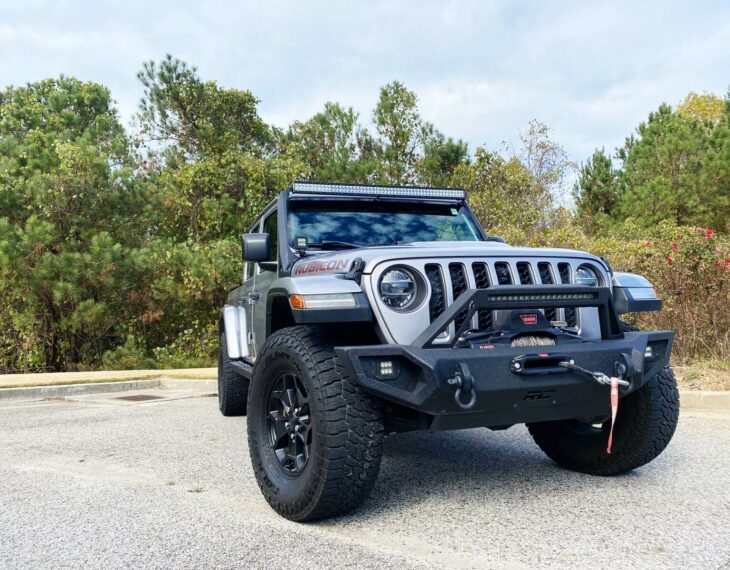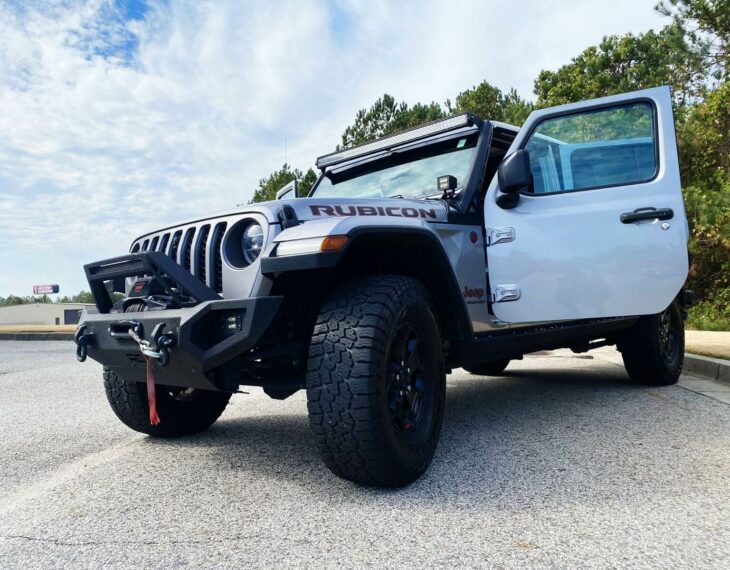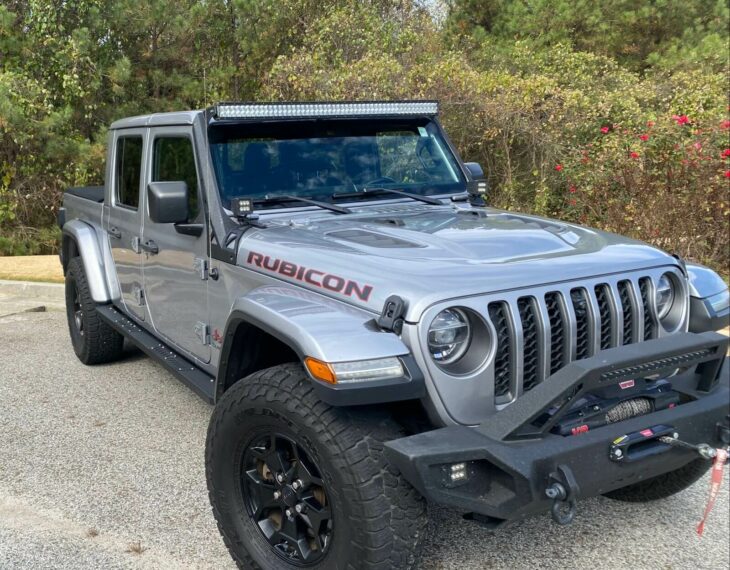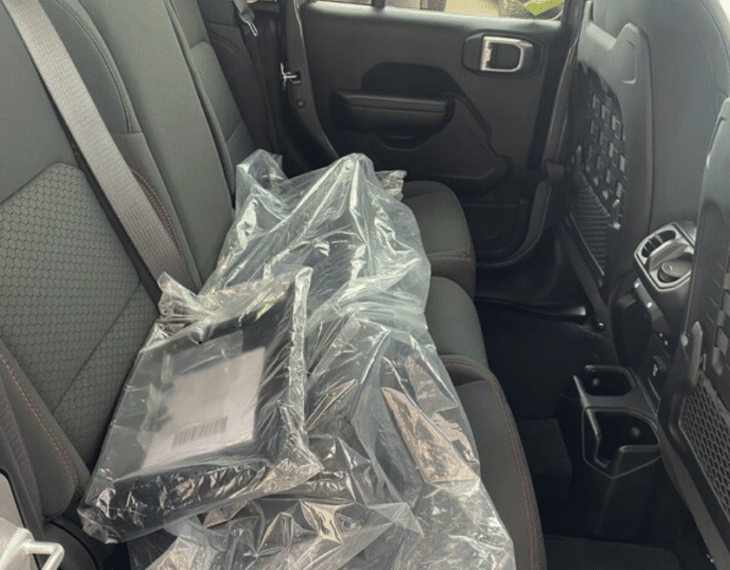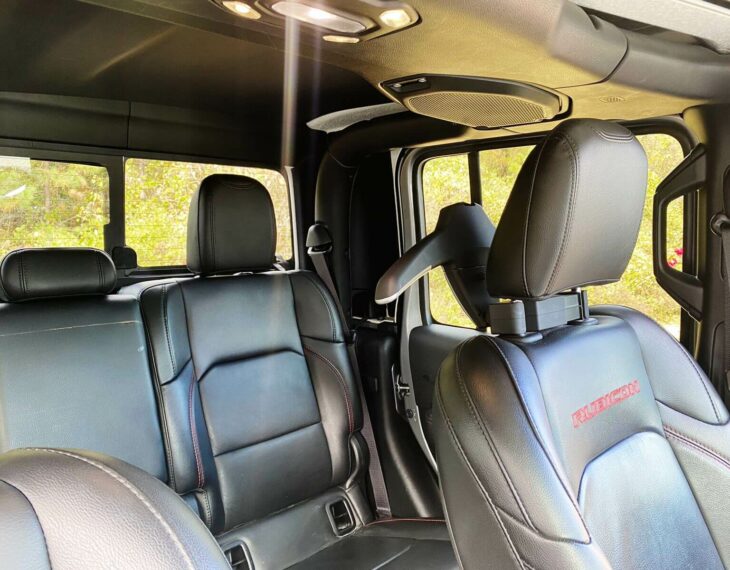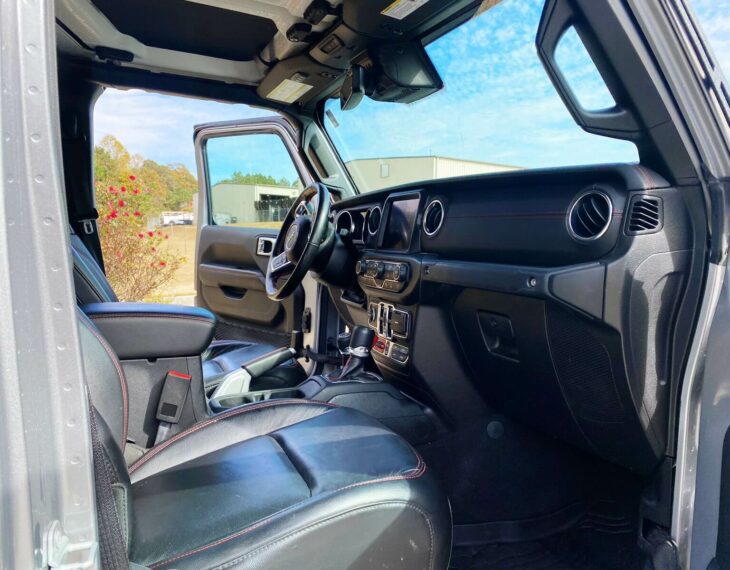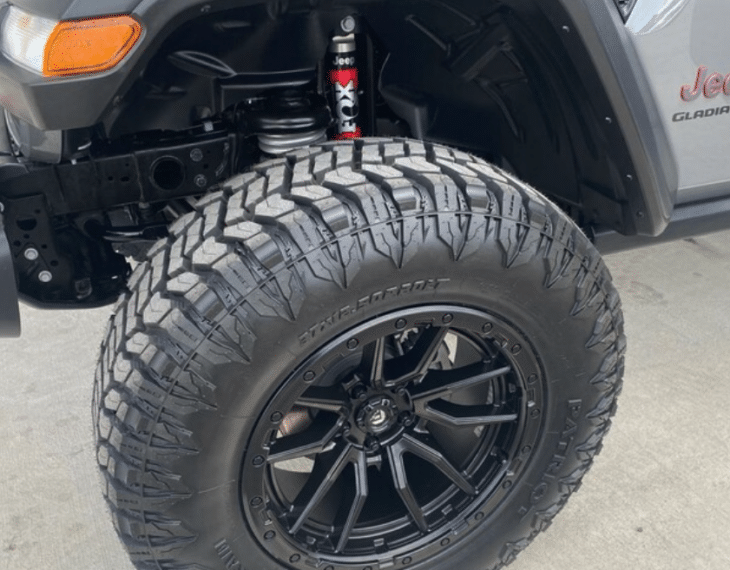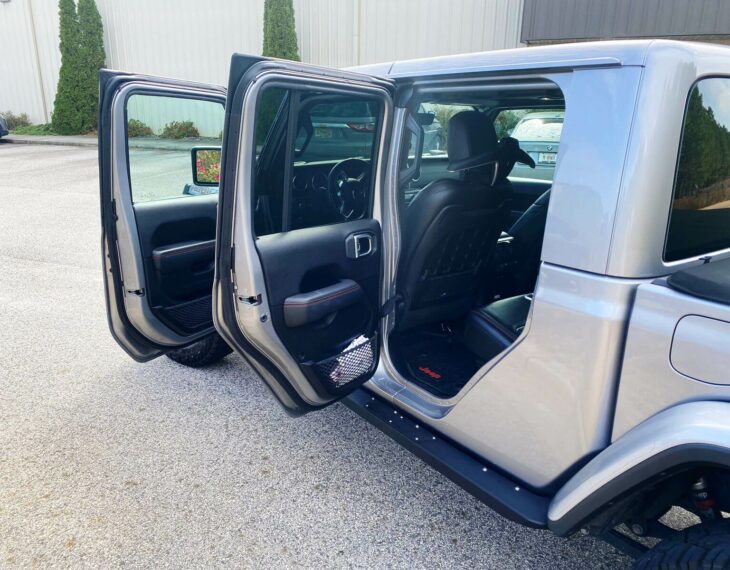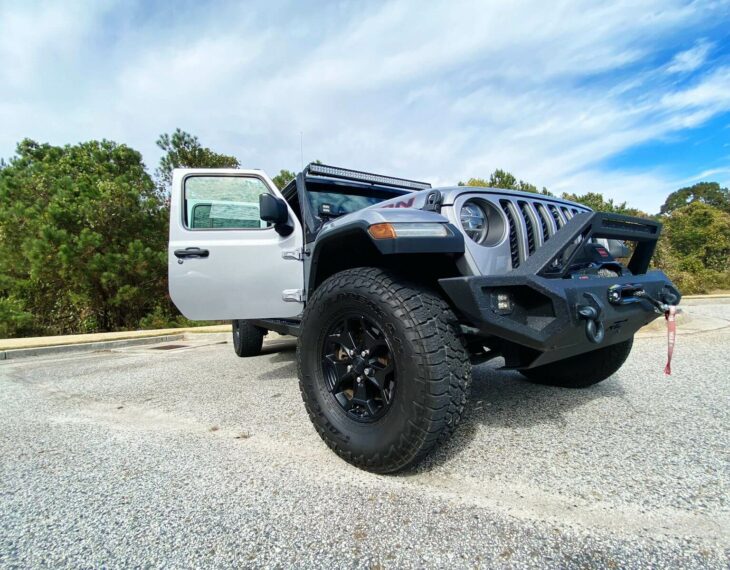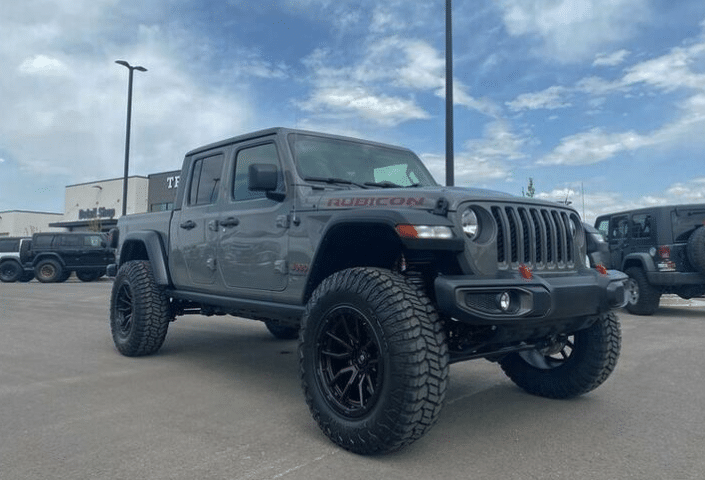 2022 Bulletproof Jeep Rubicon Gladiator
The bulletproof Jeep Gladiator is an honest-to-goodness pickup truck. A lot of people buying this Jeep Gladiator truck love the Jeep experience but want the truck bed for more extracurricular activities. The gladiator excels in It excels at towing and hauling, it's exceptionally capable off-road, and its interior is spacious and built to last. The armored Jeep Gladiator offers many of the options as their bulletproof Jeep Wrangler SUV siblings but with the added practicality of a 5-foot bed.
In the modern age of trucks, you have a lot of options. Jeep has a lasting brand and encourages its owners to do a lot of customization. This is where the armoring comes in and can significantly upgrade the "coolness" factor on your Jeep. Armormax can outfit the Gladiator with bulletproof glass and body armor as added safety measures. The Gladiator version even has underside explosive protection if desired. Essentially, this can be the safest vehicle to be inside if you lived in a war zone.
Inside, the Gladiator has an upright dashboard that imitates the Wrangler's and supports user-friendly controls. Durable details include a waterproof push-button start, and there are optional convenience features such as a heated steering wheel and heated front seats. Jeep says the truck's stretched wheelbase improves back-seat legroom versus the four-door Wrangler. The Gladiator also has body and roof panels that can be easily removed to create an open-air cabin. Along with its five-foot cargo bed, the Gladiator is filled with ingenious interior storage options. Its cabin has a handful of spots to stick a smartphone and a handy compartment hidden under the back seat. The seats themselves can be stowed in multiple ways and then securely locked in place for when the trail turns treacherous.
Armormax bullet-proof technology makes this off-roading classic a force to be reckoned with. This armored beast comes with your preference of configurations and armoring packages ranging from handgun to high-powered rifle protection.
Message Us
Call 801-393-1075 to learn more and receive a free estimate.
or
Fill the following form, our specialists will contact you soon.
Standard Armoring Details

OPAQUE ARMOR
Entire passenger compartment armored with light synthetic fiber laminates and air hardened, heat treated ballistic alloys
Includes doors, roof, floor, pillar posts, etc. while minimizing added weight

BALLISTIC GLASS
Original glass replaced with layered glass, acrylic, polycarbonate laminates
Maintains the original appearance and design with superior optics

OTHER FEATURES
Reinforced suspension
Run-flat tires
Elitus Overlaps system
Armored battery, radiator protection, ECM and fuel tank
Operable windows available
Optional Equipment and Accessories
Take a look at the additional features ArmorMax can add to your vehicle.
You May Also Be Interested In
Armormax® Inc. is a world leader in the design and manufacturing of both light armored and fully armored vehicles.