Will the Tesla Cybertruck be bulletproof?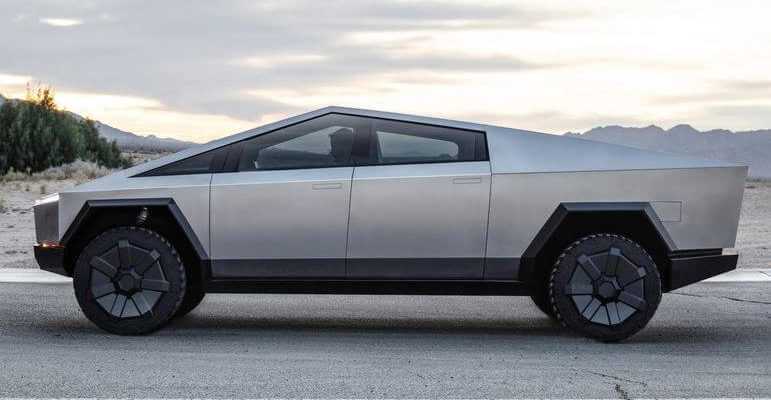 According to Tesla, the body of the Cybertruck is strong enough to withstand impact from a 9 mm handgun round. The body of the Cybertruck will be made of a Ultra-Hard 30X Cold-Rolled stainless-steel material. This body style will provide both protection and durability. The bulletproof Cybertruck will also come equipped with armored glass. In November 2019 at the initial release, the glass was put to the test of a metal ball, and the glass shattered. So, Tesla still has a little work to do in that regard.
The Armormax® armored Cybertruck will come equipped standard with bulletproof glass. Armormax®, offers an upgraded armoring process that will make the Cybertruck bulletproof against high-powered assault rifles and other weapons.
The dual-motor all wheel drive Cybertruck will be released in late 2021, with the other models to follow in 2022. Contact us with any questions, and to reserve your spot to have your future Cybertruck upgraded by the best in the business.
Check out this awesome video to learn more about the future of armored Cybertrucks.
Frequently Asked Questions
The base price for a Tesla Cybertruck is $39,900 for the single-motor version. For the next step up Dual Motor, it starts at $49,900. The top of the line edition is the all-wheel drive Tri Motor which runs $69,900.
Multiple reports claim that deliveries for the Cybertruck are not expected until the end of 2023 or into 2024 at the soonest. If you are interested in picking one up, there is a about a three-year wait in reservations.
The three-year backup in reservations places estimates for Cybertruck entries at approximately 650,000.
The towing capacity of a Tesla Cybertruck is more than 14,000 pounds, making it capable of pulling massive items with ease.
No, Elon Musk has stated that the Tesla Cybertruck will not come with any paint job. Owners will be allowed to wrap the vehicle if they'd like.