Is there a car smoke screen system for sale?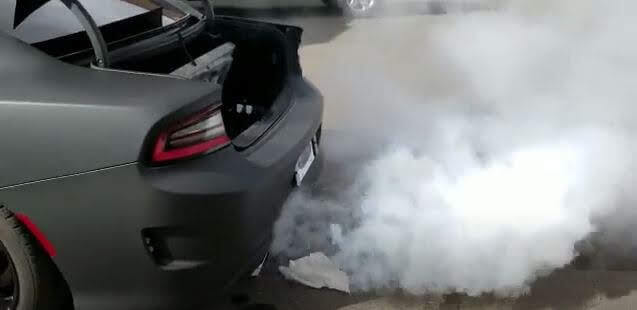 Armormax® provides a smokescreen system option on our armored vehicle packages that we build into the vehicle. This effective smoke screen technology efficiently and accurately targets the threat in real-time and creates smoke deployed in the path of chasers. The is a common option that is offered with our armoring upgrades.
The mixture in the smoke machine evaporates and then mixes with cool external air vapors and condenses to a mist with controlled droplet size. Similarly by injecting diesel fuel onto the hot exhaust smoke screen can be created in many armored vehicles. This thick, impenetrable, and persistent smoke is perfectly safe to breathe. These smoke screen systems by Armormax® never leave a residue behind.
Related Questions
ARMORMAX® provides this exclusive protection option for your vehicle to remove the immediate sense of sight to defend you and defeat your enemy with their armored vehicle packages. It completely obscures the premises for effective loss prevention.
Through a smoke generator, fog or smoke screen can be created to evaporate a heated volatile material. These vapors mix with the cool eternal air and condense to a mist with controlled droplet size. This liquid is typically oil or an oil-based mixture. This smoke generator is installed on your car and can be easily refilled with this security fog after discharge. Armored vehicles can create this smoke screen by injecting diesel fuel into the fuel exhaust.
Yes! ARMORMAX® can install this vehicle security smoke system on your car with outstanding professional excellence. This installed machine has volatile material that is typically an oil or oil-based mixture. This system is associated with your vehicle's exhaust system to generate a sufficient level of heat that vaporizes the smoke fluid.
We mount this fluid reservoir in the engine compartment just under the hood in front of the front passenger seating position. On the upper armor, at that location, a visible cap is located.