Armored vehicles are highly in demand due to their security and safety features. Thousands of bulletproof cars are already on the road to save the lives of VIPs. According to CAGR, the market size of these vehicles will reach up to $21.97 billion by 2026.
The sudden rise of these vehicles is due to the interest of civilians in these machines. A few years back, these vehicles were only available for armored forces, banks, heads of the states, etc. But, today, everyone can purchase these vehicles if they can afford them.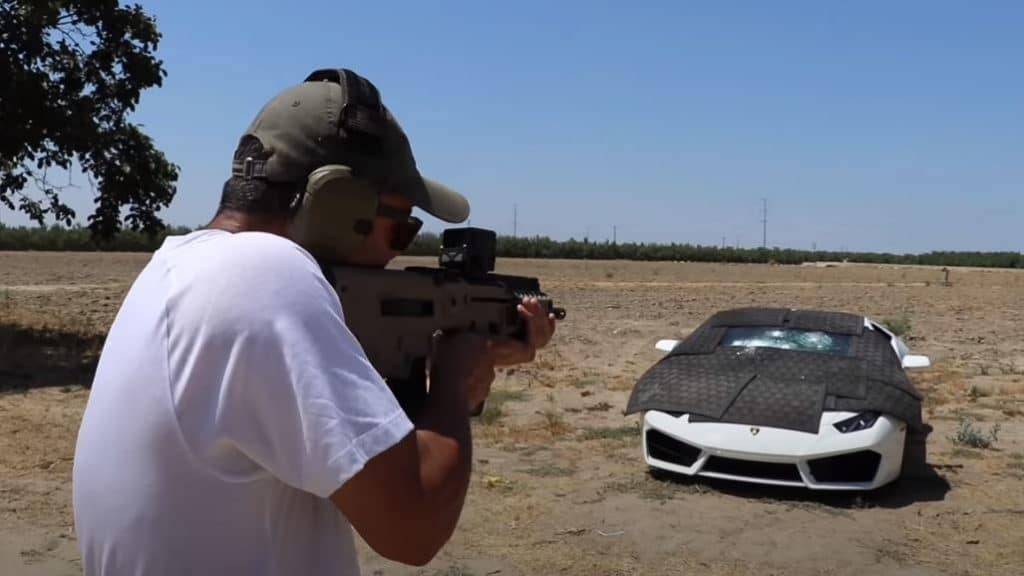 Best armored cars are available in different price ranges. The price of these vehicles is based on their security level and other safety and luxury features. So if you can't afford a super-secure vehicle with a B7 security level, you can buy a vehicle with a B4 protection level.
The protection you need depends on your circumstances such as where you work, where you live, etc. So you can buy a bulletproof vehicle based on your circumstances. In this article, we have enlisted some of the best-armored cars in the world in each price category. So you can pick any of these based on your need and budget. Let's get started…
Best Armoured Cars Ranging From $100K to $500K
There are several armored vehicles at different price points. Here are some of the best armored cars that come in the $100k to $500k range:
1. Ford Raptor (Starts at $120K)
The Ford Raptor is an incredible armored truck that comes with many advanced safety and security features. It can protect you and your family from small firearms and a few rounds of AK-47.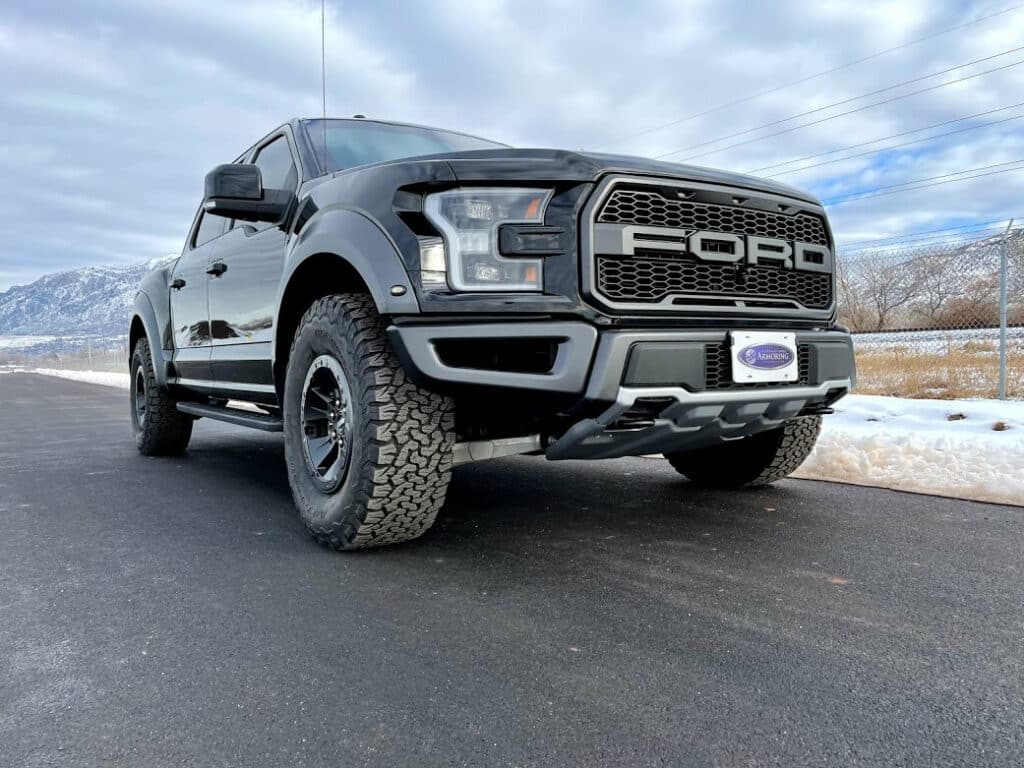 The bulletproof Ford Raptor has many advanced driver features including night vision and shocking door handles. On the vehicle, for example, it includes blind-spot detection, front, and rear park distance control, and lane departure warning. This vehicle protects high-ranking officials and corporate executives against a normal attack using armor-piercing munitions and explosives.
2. Lincoln Town Car – $145K
The Lincoln Town Car is another luxurious and comfortable vehicle under $500k. It offers good ballistic protection against different weapons and explosives. This vehicle comes with many safety and security features to protect the passengers. For example, it includes lane-departure warnings, rain-sensing wipers, and advanced airbags.
Further, parents can set different safety driving parameters for younger drivers for their safety. So if you have younger drivers in your family, you can go with this option.
3. Tesla Model S Plaid ($190K)
Tesla Model S is another amazing armored sedan that can withstand the most extreme safety situations. It comes with Level 4 protection that can protect against high-powered handgun weapons to rifles and different bomb blasts. Many other advanced features like a smokescreen and run-flat tires further enhance its protection level.
This incredible and quick Tesla has advanced self driving cameras and LED floodlights that can protect you from terrorists and kidnappers even at night.
4. Dartz Black Shark – $250K
Dartz Black Shark is another great addition to the world of bulletproof vehicles. This giant vehicle comes with a sniper prevention roof, a Kevlar-titanium body, and an automated driver's assist. Further, it also comes with a signal jammer, an explosive detection system, and many other key features for your security and safety.
The Black Shark is not suitable for those with lean pockets because it comes with an engine that yields 1500 HP. It can be a great option for politicians, CEOs, and different VIPs.
5. Jaguar XJ Sentinel – $455K
If you are looking for a luxurious and highly protective vehicle with incredible design, you can go with XJ Sentinel. This all-in-one vehicle protects you from different attacks using high-caliber weapons.
Many advanced safety features like night vision, titanium body, and run-flat tires enhance its protection capability. Everything from windows to windshields is bulletproofed in this vehicle. Therefore, you can feel free to get this one if your doubtful about your security.
Best Bulletproof Cars Ranging From $500K to $1 Million
Here are some of the best armoured cars that come in the $500k to $1 Million range:
1. Bentley Bentayga – $500K
Bentley Bentayga is one of the most secure midrange vehicles that come with a 1063 BR6 security level. Its 360 roof-to-floor armor protection makes it the best-armored car in the world. It is fully protected against bullets from different rifles and explosions.
Further, it comes with many security features like shocking doors, chemical weapons protections, signal jamming, and a surveillance system. All these features cover all safety aspects to counter different potential threats from criminals.
2. Range Rover Sentinel – $500K
Sitting inside Range Rover Sentinel feels like one is in a place of sanctuary. You will feel safe from all bullets, explosives, and chemical weapons inside the vehicle. This is the best armored vehicle that protects you from terrorists and other lethal attacks.
Above all, this classy SUV is an amazing off-road performer as well. Therefore, alongside run-flat tires, you can easily change your route in case of an attack.
3. BMW 760Li High Security – $620K
BMW 760Li is an incredible survival vehicle that can protect you in any dangerous security situation. It comes with 2.4-inch thick bulletproof glass that can protect against any armor-piercing weapons. Further, the ballistic glass doesn't fall into the cabin of the vehicle when it cracks.
It will keep you and your family safe in a place where you feel completely unsafe. Many advanced safety and driver assistance features make it the best armoured vehicle.
4. Audi A8 L Security – $750K
The Audi A8 L Security is one of the most appealing and stylish armored vehicles. If you want style, comfort, and protection in a vehicle, this vehicle is for you. It can't only keep you safe from different rifles attack but can also fight fires with hidden nozzles under the roof.
Audi A8 L offers many advanced safety and security features like run-flat tires, automatic braking, etc. It also supplies oxygen to the cabin in case of a chemical attack. You can customize the vehicle from different armored vehicle manufacturing companies like Armormax.
Best Bulletproof Cars With Price Above $1 Million
Here are some of the best armoured cars that cost more than a million USD:
1. Mercedes-Benz S-Guard – $1.5 Million
If you are more risk-prone on the road, you can go with Mercedes-Benz S-Guard. When purchasing this vehicle, keep long-term security in your mind. These vehicles are super secure and can protect you against the attack of any type of assault rifle and hand grenades like DM51 grenade.
Mercedes-Benz features a ballistic steel reinforced body, run-flat tires, shatterproof windows, and fire suppression. It also supplies fresh air in case of an emergency. This vehicle is suitable for politicians, CEOs, business tycoons, etc.
2. Karlman King – $2 Million
Karlman King is another super secure armored vehicle that can withstand any kind of terrorist attack. Its dark angular patterns on the exterior definitely dissuade armed attackers. Alongside its ballistic armor, it has many other protective abilities.
This robust vehicle is an effective off-road runner as well. You can take it for off-road adventures where it will keep you safe from all hazards. Knight XV, Lexus LX 570, Chevrolet Suburban, Toyota Land Cruiser, GMC Yukon, Land Rover, and Ford F-550 are some other incredible conquest vehicles.
3. Mercedes Maybach Pullman Guard – $2 Million
The Mercedes Maybach Pullman Guard is another phenomenal bulletproof car that offers high-level protection to the passenger cell. It grabs the attention of the people on the road and screams that I am carrying something very important.
The Pullman Guard protects you against plenty of lethal handguns, grenades, and other ballistics. Though we don't recommend it, you can literally enjoy the attack on you by disappointed attackers sitting inside the car. It is the best bulletproof car that comes with much-advanced safety, security, and driver assistance features.
4. Cadillac One – $3 Million
You would be most possibly familiar with this indestructible vehicle used by the President of the US. It is a heavily armored vehicle that can protect you from any kind of attack. Cadillac is the best armored car in the world that offer foolproof security to its passenger.
This beast comes with many advanced features like safety alert seats, forward collision alert, lane change, and blind zone alerts. Some other features include a fire suppression system, night vision, rear cross-traffic alert, front pedestrian braking, and many more.
5. BMW 7 Series – $3.5 Million
It is one of the most vigorous armored vehicles in the world. BMW 7 Series is an immensely strong and unbreakable vehicle that comes with a V12 engine and produces 535 HP. Its interior is made of leather and the exterior of the vehicle is also eye-catching.
Many other safety features enhance its security and protect the passengers. For example, it offers frontal collision warning, parking assistant plus, blind-spot detection, and many more. Some other features of these automobiles include smoke screens and shocking door handles. You can take it to any area in the world with the highest crime rate, it will protect you more than your personal bodyguards.
Wrapping Up
Crime rates are gradually increasing all around the world. People from all walks of life from politicians to celebrities, CEOs to other government officials get armored vehicles as personnel carriers. Therefore, armored vehicles have become a need of the hours today. Fortunately, the best bulletproof cars are available in each price category.
You can find most bulletproof cars at an affordable price. Plus, if you can't buy bulletproof vehicles like the Cadillac one, you can get a BMW X5 to protect your family. Even, you can armor your own vehicle by contacting different manufacturers like Armormax. The Company is one of the renowned armoring companies in the world that can armor any type of vehicle. For more information, contact Armormax, our team is readily available to listen to you!