In case of emergency, sometimes, you need to leave your home. Luckily, finding the best bug out location is not that difficult in most cases, but the trickiest part is to move from the first place to the second if you don't have a bug out vehicle or BOV.
If you don't have any bug-out vehicles, now is the time to have one. Owning a bug out car or the truck is not only preferable, but also makes your idea of bugging viable. Have you made up your mind to buy a BOV?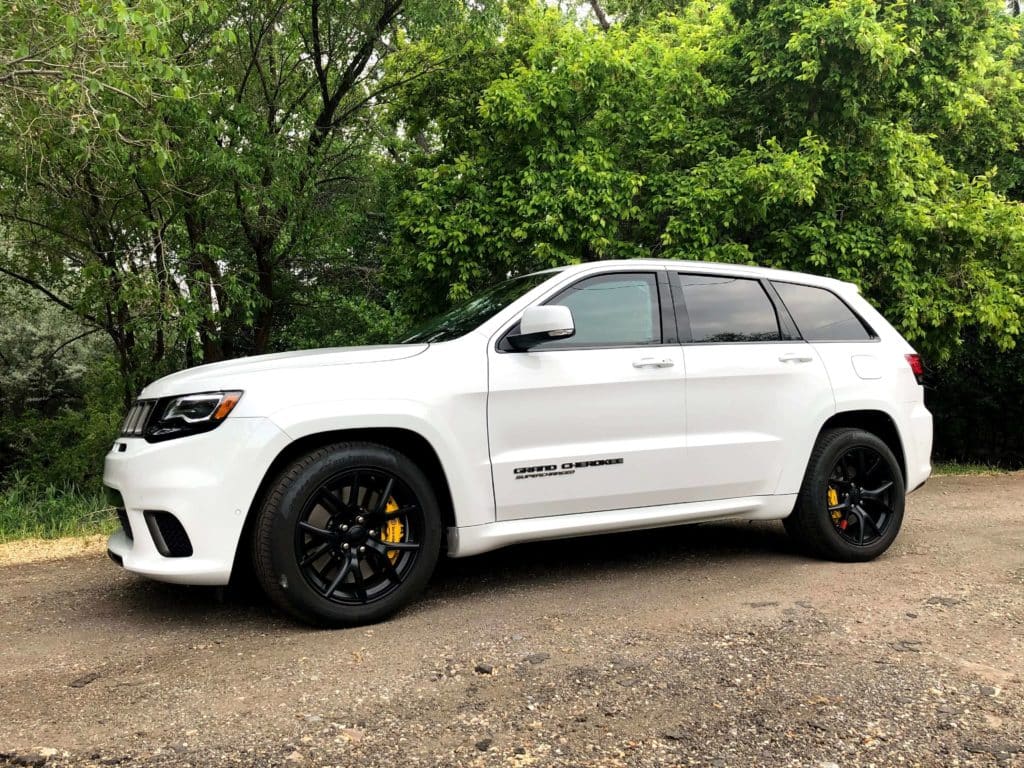 There are two types of bug out vehicles. The first ones are very expensive so not everyone can afford them. The second ones are available at an affordable price, so many of us can easily buy them. In this article, we will help you determine which BOV you should choose and how to choose the best bug-out vehicle. Let's get started…
Things You Should Consider Before Buying a Bug Out Vehicles
Buying a car is not an easy job, and purchasing a great bug-out vehicle is an even more difficult task. Here are some things you should consider before buying a bug out car:
Is the vehicle durable and easy to maintain?
Do you want to buy a new bug out vehicle or a pre-owned one? If you want to buy a new vehicle, almost all new vehicles are durable, especially if you purchase them from a trustworthy company like Armormax®.
However, if you are intending to buy a used bug out car, you should be very careful. Some older vehicles need huge maintenance work. In this case, you should buy a car with easily accessible spare parts in your area. Otherwise, repairing your vehicle will become a headache.
How Fuel-Efficient is Your New Vehicle?
Fuel efficiency is another important factor to consider before buying bug out vehicles. A BOV is useless if it won't take you to your destination at all. Therefore, you must know how much fuel you need to get to your destination and what the fuel or gas mileage is on the bug out car.
Plus, you should also consider the detours you might make, the off-road courses, and the traffic you'll encounter. So, you should always buy a fuel-efficient vehicle.
Is Bug Out Vehicle Off-Road Capable?
For an ordinary vehicle, you might not need to consider this point. However, you must consider this thing when buying a bug-out vehicle. Because off-road capabilities are a must for these vehicles.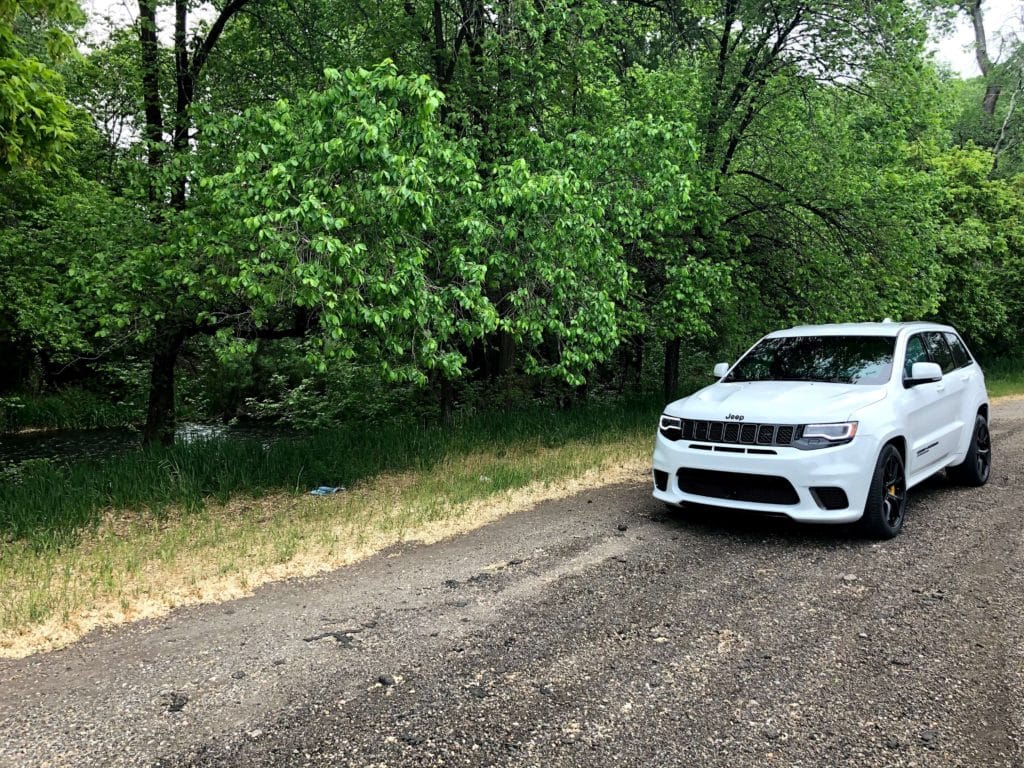 You quite often need to be on the back road when bugging out. And, those off-roads can be disastrous for a car that isn't off-road capable.
Types of Bug Out Vehicles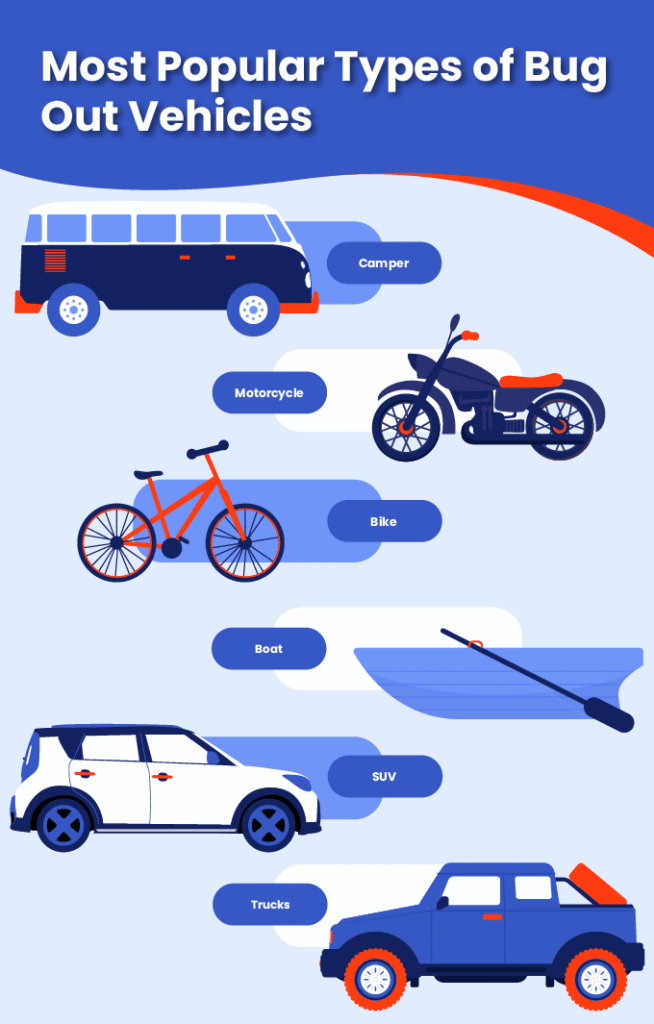 There are multiple modes of transportation you can utilize as bug out vehicles. For example:
Camper
The camper can work as a bug out vehicle if you hook it up to your car. It will not only give you a good functional space for a bug out bag but also can carry several people. You can consider it as a bug out trailer. However, it might not have good handling along the rougher type of terrain.
Motorcycle
It is an ultimate bug out vehicle for the badass solo rider. The best thing about this monster machine is how easily you can get in and out of traffic. Plus, a motorbike gives you a smooth ride on dirt road and tougher routes. However, it doesn't have enough space to carry survival gear.
Bike
The bike is another best bug out vehicle you can consider for your journey. You don't need to rely on fuel and can get in and out of traffic easily, even in case of traffic jams. Above all, it is way cheaper than a big bug out trucks and cars. However, it's not preferable for a long journey.
Boat
A boat can be both a good bug out location as well as a bug-out vehicle. It's got good space to carry several people and a lot of gear as well. However, having an alternative mode of transportation with the boat is preferable. Sometimes, you might need to leave your boat behind in the water.
SUV
An SUV is the perfect bug-out vehicle. Because it has a huge space to pack gear and can transport you and your family easily and safely. You can customize it to fit more to your needs.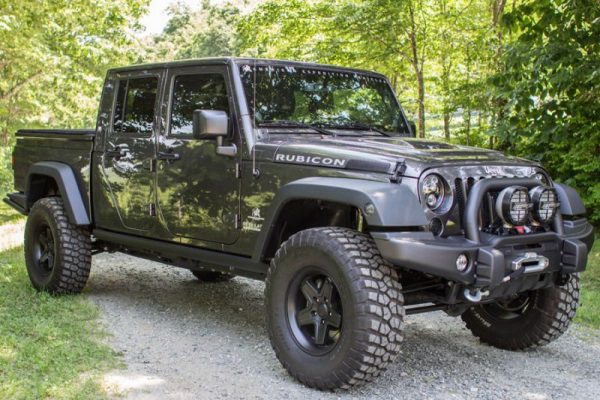 Trucks
If you want more cargo space to transport gear, no option is better than a bug out truck. Plus, it's an ideal choice for a family of three to four members. Big bug out tracks are also perfect options for off-road journeys. Likewise trucks, bug out jeep, four-wheel-drive- are also a good option to consider for bugging out.
Top 5 Bug Vehicles for 2021
Sometimes, it becomes crucial to leave your home in different scenarios like civil unrest, flooding, pandemic, and EMP attack, etc. For this purpose, here are some best bug out vehicles you should consider:
Ford Raptor Truck
If disaster strikes in your area, Ford Raptor Truck is one of the best options for bugging out. It comes with a 450 horsepower diesel engine and sleek design. To achieve the highest protection level, you can armor this vehicle by contacting Armormax.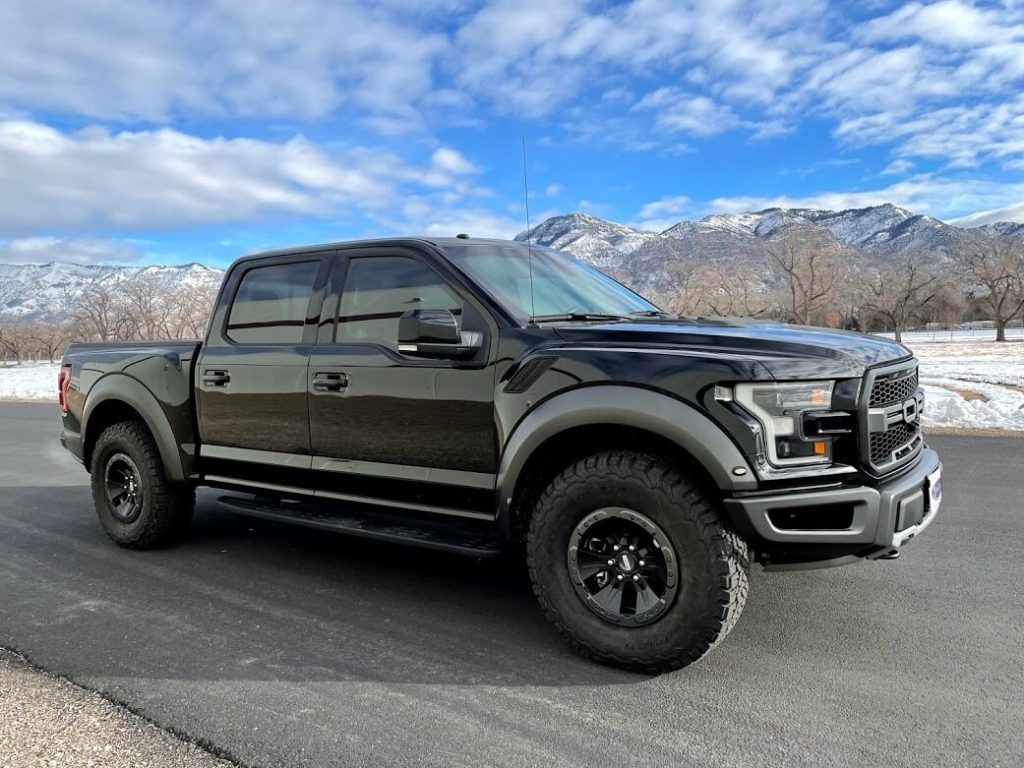 Mercedes Benz GLE 63 SUV
It is another astounding bug out vehicle that comes with a ton of customization options. For example, you can install armor, run-flat tires, a smoke screen system, and an advanced tire pressure monitoring system. If any disastrous situation forces you to driveway, the Mercedes Benz GLE 63 SUV is a great backup for you.
Jeep Wrangler
If you are looking for a stunning off road runner, the Jeep Wrangler is for you! You can carry much gear space along with you when bugging out. However, it doesn't have much space as compared to Ford Raptor Truck. The design of this vehicle is fabulous.
Ford Transit Cargo Van
It is another one of the best bug out vehicles. Ford Transit Cargo Van is the finest option to transfer cargo safely to the destination. Further, you can contact Armormax to add armor to maximize its protection level. You can transport gold and other precious material using this van.
Mercedes S 560
It is another luxurious bug out vehicle to reach bugging out location safely. Its eco start-stop system is undetectable which is a great advancement in this vehicle. Mercedes S 560 comes with an innovative form of LED lighting and the rear taillights feature a wafer-thin layer of organic material.
Things to Carry in Your Bug Out Vehicle
Things to store in your BOV depend on the space in the vehicle. For example, you may only carry a bag out bag on your bike. But you can take a lot of things on the truck or jeep. Whether you use big bug out trucks or motorcycles, storage space will be still limited.
Therefore, you should be very careful about utilizing that space and what to bring. Here are some important things to put in your car:
Communication and Signaling Gear
You can keep yourself sane even in dire situations by keeping in contact with your loved ones. So don't forget to bring accessories like a solar phone charger, flare, extra phone, car phone charger, and radio, etc.
Bug Out Bag
Bug out Bag is the most essential thing to carry on BOV. It should have enough space to help you survive for at most three days. Therefore, you need to be very smart to fill this bag.
Water and Food
Your bug out bag must contain an additional stock of food and water. Besides these reserve stock, you should outfit your vehicle with the essentials, too. Your vehicle should contain bottled drinking water, a water filter, a cooking pot and utensils, non-perishable food, and an emergency stove.
Vehicle Emergency Kit
You should hope for the best when bugging out but prepare for the worst as well. So you should carry all the necessary tools to repair your vehicle in case it breaks down. Vehicle emergency kit should include a car tool kit, spare parts like spare tires, jack, emergency jump starter, and air compressor.
Some other items include extra fluid, spare keys, tow cables and straps, fire extinguisher, tactical gloves, and duct tape. Seatbelt cutter, reflective vests, siphon and pump, extra fuel, emergency warning
triangles, cordage, and rope are some other necessary items. Plus, don't forget to bring a folding shovel or entrenching tool and devas well.
Navigation Kit
This is the self-explanatory thing. When SHTF, you must have a navigation kit that will help you to navigate your way. This kit includes A GPS, compass, and maps that help you to reach your bug out location.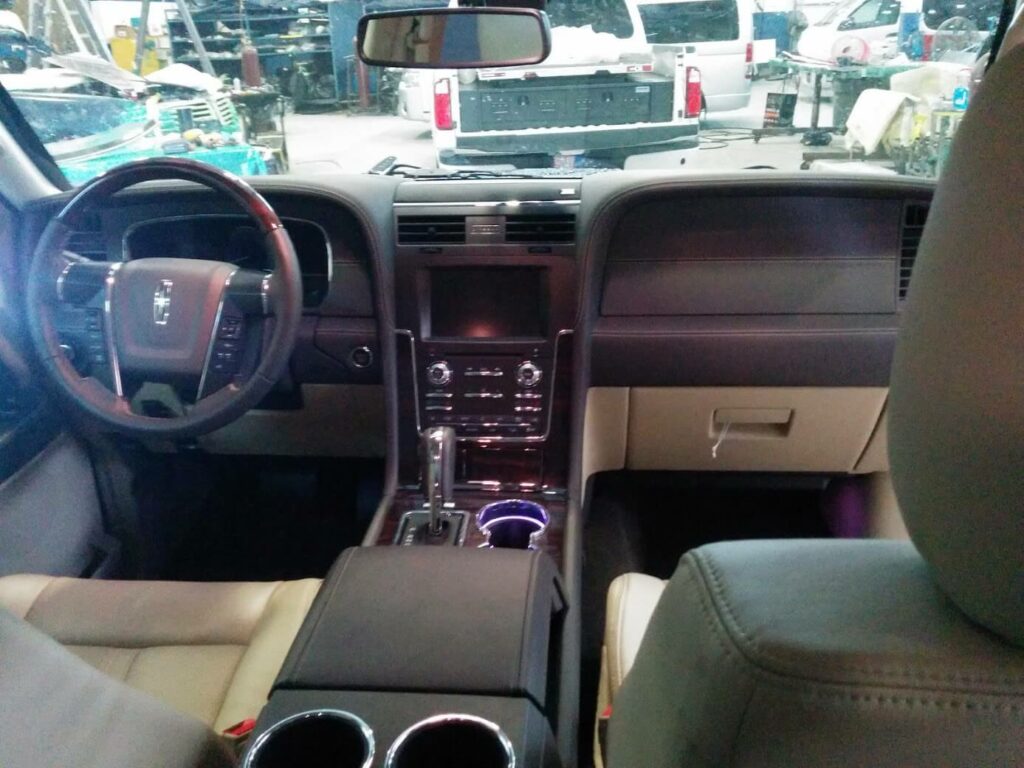 Warmth and Shelter
You can't sleep in your car, especially, if some people are along with you in BOV. Plus, bad weather can also affect your sleep. Different warmth and shelter items give you a comfortable sleep. Some of these items include a tent or tarp, blankets, change of clothes, sleeping bags, rain gear, dry tinder, lighters and matches, and fire starter.
Survival Kit
You must carry a survival kit in case of an emergency. This kit includes a bolt cutter, headlamp, flashlight, knife, ax, binoculars, and protective gears.
Important Documents
You must carry important documents to abide by the law. Sometimes, authorities ask you to show these documents. Keep these documents in the glove compartment for safekeeping. These documents include vehicle manual, license, car registrations, and contact lists.
Wound Care and Personal Hygiene Kit
It's our moral duty to keep our home and roads clean. So instead of throwing personal hygiene out the window, use a personal hygiene kit to stock up things. Plus, you should carry a wound care kit in case of an emergency. These kits should include toilet paper, sunblock, insect repellent, vitamins, soap, and a first aid kit.
Find The Best Bug Out Vehicle for You
Finding the best of the best bug out vehicle is a tedious job. In this article, we have covered everything you need to know about these vehicles. If you want peace of mind, you need to purchase a vehicle from a trustworthy platform. Are you looking for a trustworthy platform? If so, Contact Armormax.
You can see plenty of bug-out vehicles for sale available on the Armormax site. You can purchase all types of bug-out vehicles ranging from bug out SUVs to trucks. Further, you can install armor for the highest level of protection.