Having a luxury vehicle like an Aston Martin or a Rolls-Royce can make you a hot target for carjackings — and even just plain assault. Of course, you'd want to protect yourself and your wheels. That's why it's crucial to upgrade your luxury car with the best armoring tech.
Armoring encompasses every security feature you can put on a car, from defensive ones like bulletproof windshields to offensive tactics like road tack dispensers. But while these can certainly keep your vehicles secure, it also pays well to have the right accessories to complete your ride. That said, we've come up with a list of 5 high-tech add-ons that you need to have in your armored car.
A feature-filled On-Board Diagnostics II (OBD2) device
For sure, your armored car will cost an arm and a leg. That's why it's important to have a comprehensive OBD2 device; these give you a visual on your car's diagnostics while having other useful features like geofencing and stolen vehicle tracking. One of the best in the market as recommended by Digital Trends is Verizon's Hum. What's great about it is that it's got a variety of pricing schemes from free to a $15/month subscription ⁠— depending on your needs. From safety alerts to maintenance reminders, Hum's seamless app integration can help you keep your car in tip-top shape.
A handy dashcam
Tons of people are starting to get dash cams for their cars ⁠— and rightfully so! Verizon Connect points out some great reasons to install one: It lets you gather evidence in case of accidents, helps you build trust with your driver and other people who may be using your car, and even lowers your insurance premiums. There are plenty of available models out there, but do keep an eye out for one that has useful features like voice recognition technology and seamless app integration so you can see your video feed from your phone wherever you are. If you want something that's superbly high-tech to match your armored car, the Waylens Secure360 will fit the bill with its motion sensors and 360-degree lens.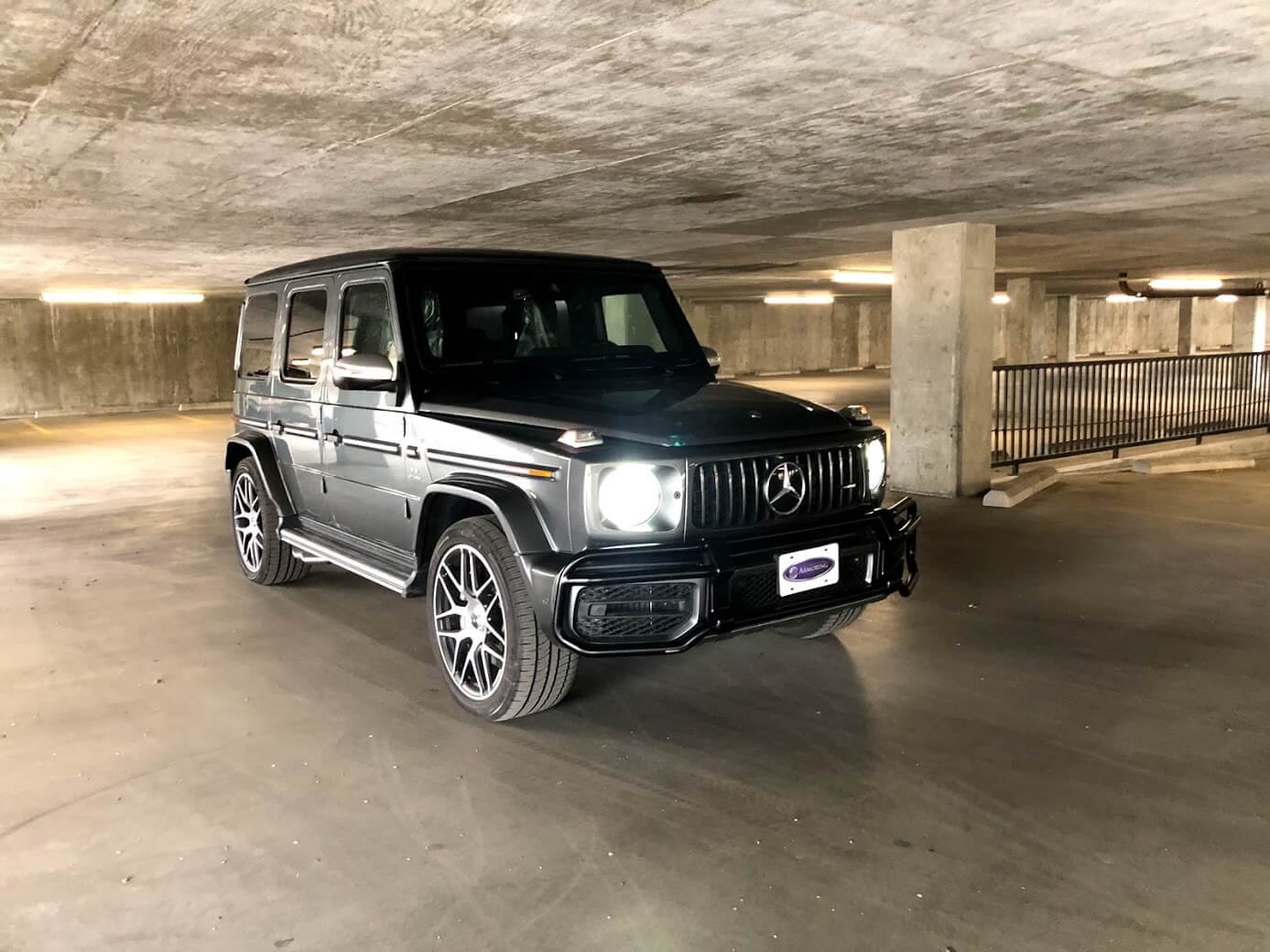 A nifty tire pressure monitoring system (TPMS)
While all cars come with a built-in TPMS, upgrading it would give your car that extra boost of protection it needs. What's more, with modern versions like the FOBO TPMS, you can see your car's tire pressure by simply checking your phone. Installing it is easy as pie, too. Simply screw on the sensors to your tire's existing valve system and connect it to the FOBO app via Bluetooth. The FOBO TPMS is secured in place with anti-theft nuts, so it's unlikely that it'll get stolen or even slip off your tire.
An entertaining head unit
More and more people are now investing in their car's head unit. Tesla's Model S (see an armored one here) has a 17-inch tablet for a head unit that's filled with tons of entertainment features ⁠— and of course, non-Tesla drivers want a piece of similar tech for their cars. ZWNAV offers something similar ⁠— albeit something smaller. ZWNAV's 12.1-inch vertical screen runs on Android 9.0 and allows you to maximize your car's entertainment system. What's more, it can use Google Maps and Waze — two of the best navigation apps that you can find in the Google Play Store.
A stable wireless charging mount
If your armored car has tons of installed features that are connected to your phone, it's best to have a sturdy mount for your phone. Twin Cities' guide to phone mounts suggests that when looking for a phone mount, you have to make sure that it won't interfere with your view of the road. For that reason, we recommend the Easy One Touch Wireless Fast Charging Air Vent Mount as it can be clipped on your AC vent and can wirelessly charge your phone, as long as it's Qi-enabled.
Written by: Sophia Green