We live in an imperfect world. Learn about some of the benefits of having an armored vehicle to protect you and your clients, for both protection and prestige.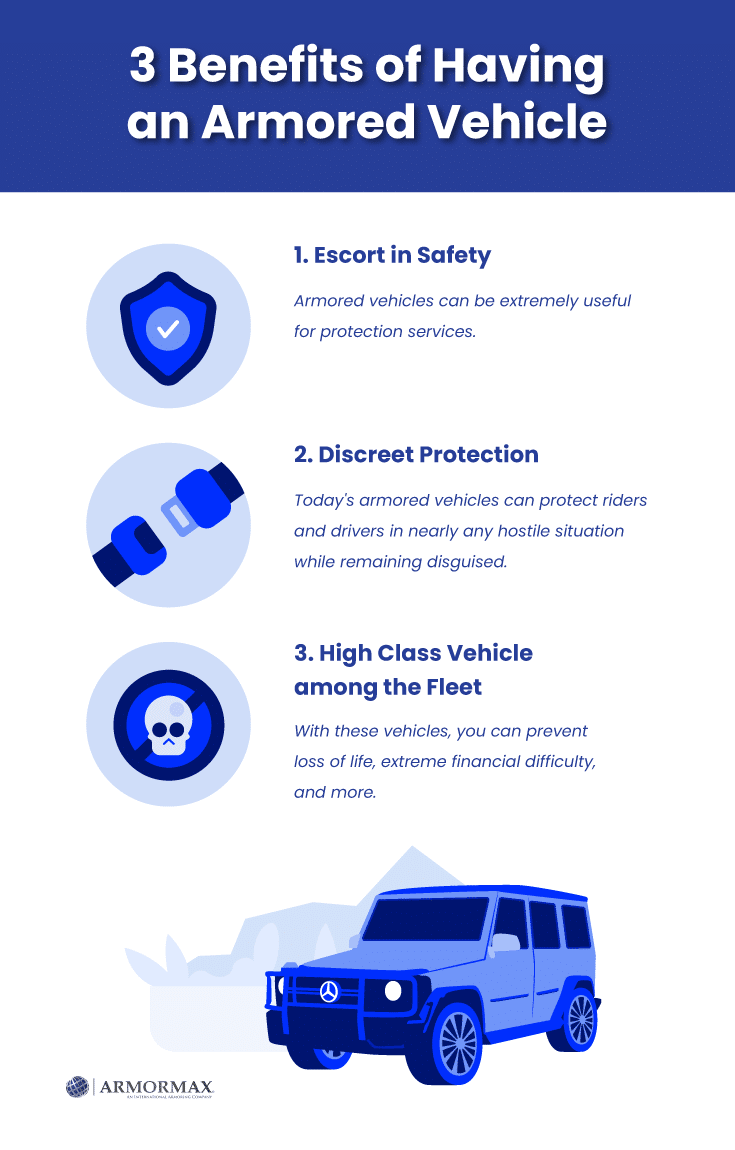 1. Escort in Safety
Armored vehicles can be extremely useful for protection services. If you escort executives, celebrities, military officers, or any other type of high-profile guest, one armored vehicle can show a sign of respect towards your client that you are willing to put forth the extra effort to offer them protection.
If you regularly need to move money or escort clients, one armored vehicle is an extremely savvy investment that could help you prepare for the absolute worst situation.
2. Discreet Protection
Many of today's armored vehicles are extremely discreet, appearing the same as any regular production vehicle. However, they are enhanced with bulletproof glass, enhanced suspension, and armored plates for security purposes. The armored vehicles can protect riders and drivers in nearly any hostile situation while remaining disguised.
Strong armored solutions can offer the utmost protection, especially within military situations and hot zones. These armored vehicles are the perfect solution for navigating some of the most dangerous places on earth while protecting valuable assets.
If you need a vehicle that will perform, as well as keep you prepared for any eventuality, armored vehicles are essential for your fleet. These cars often come complete with advanced security measures, such as run-flat tires, GPS lo jack technology, powerful engines, and more.
3. High-Class Vehicle among the Fleet
Just one of these vehicles can be extremely worthwhile in your fleet of cars. You never know when you may need to host an important political figure or move assets for your company. The extra line of security can be well worth the investment especially, considering the alternatives involved with being unprepared in the worst-case scenario. With these vehicles, you can prevent loss of life, extreme financial difficulty, and more.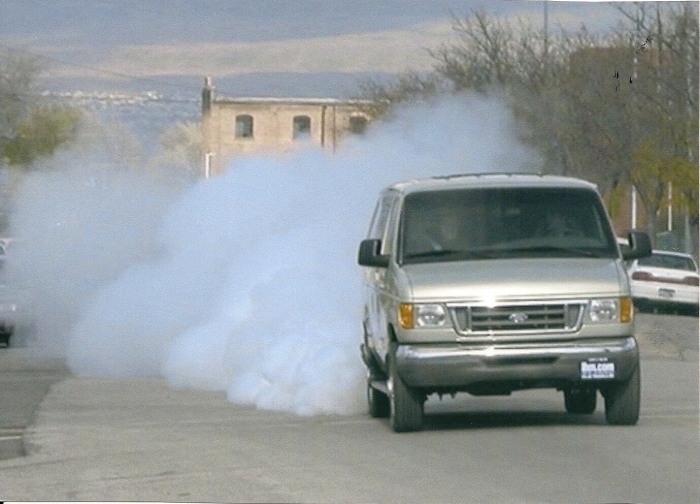 Learn more about armored vehicles and the protection they offer at Armormax.