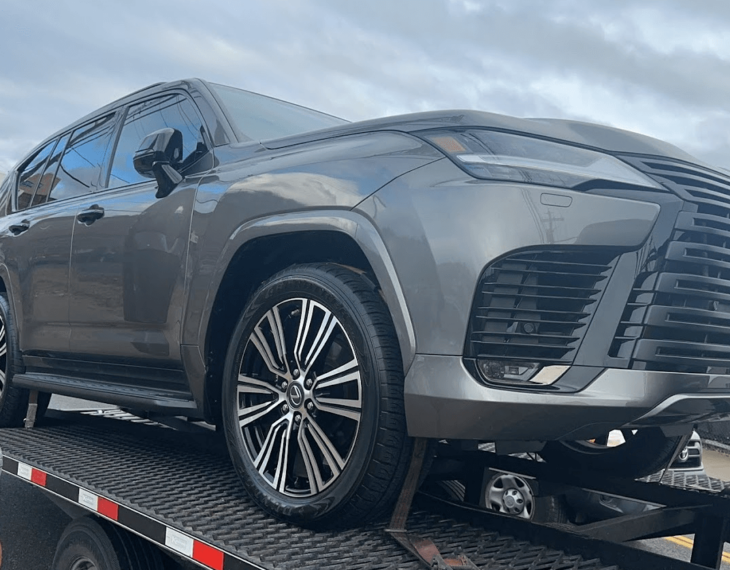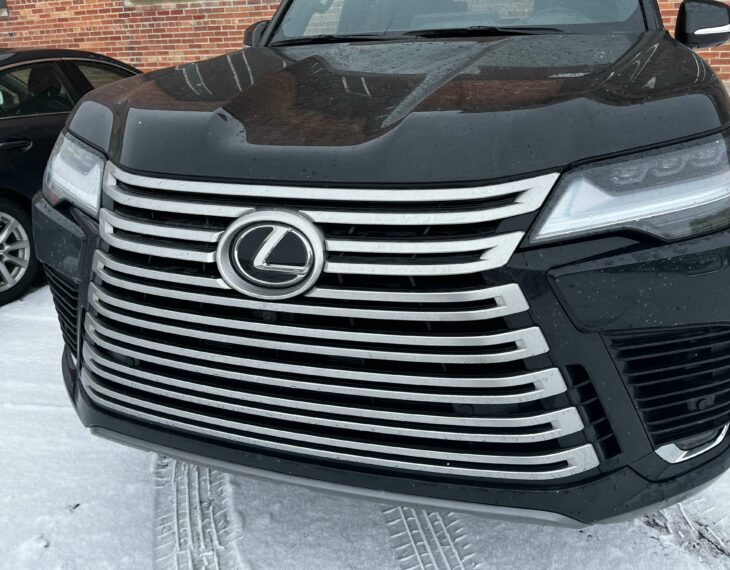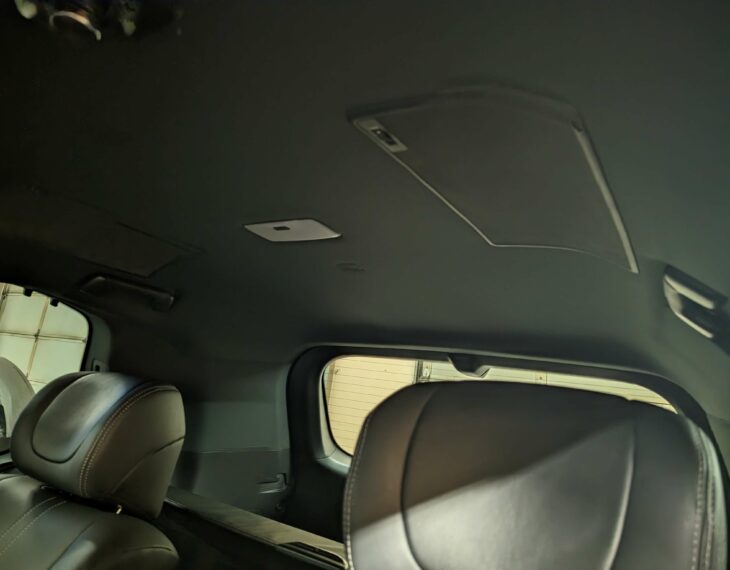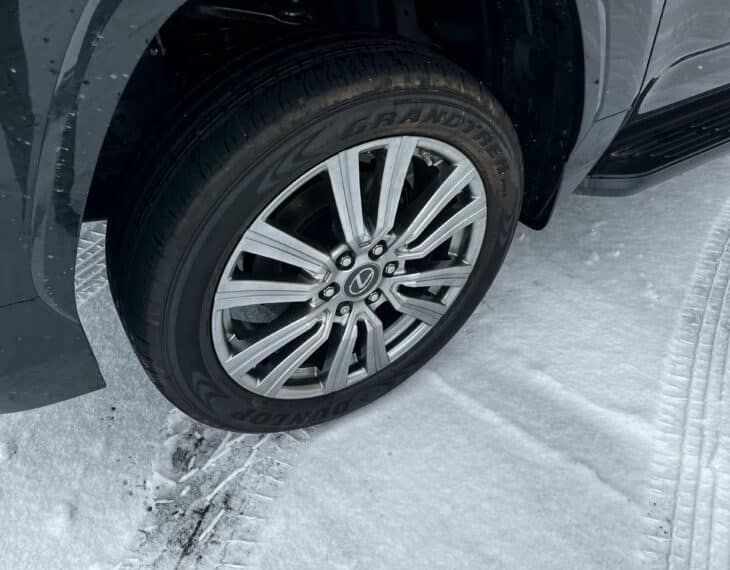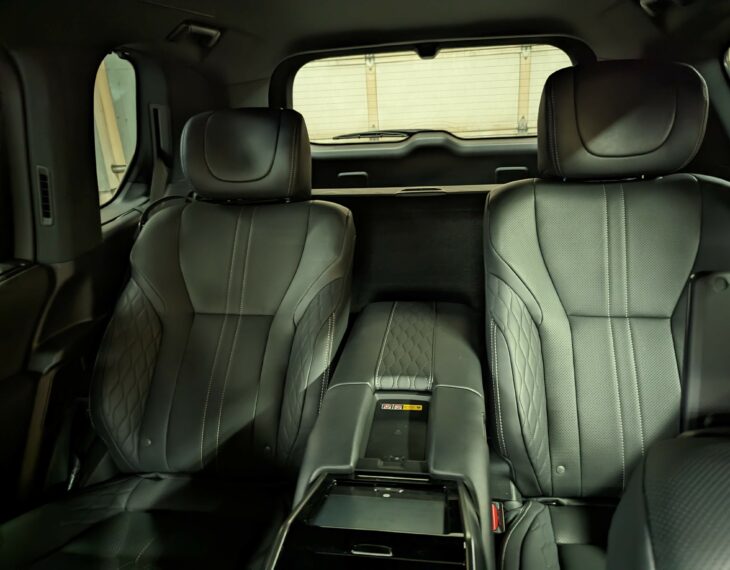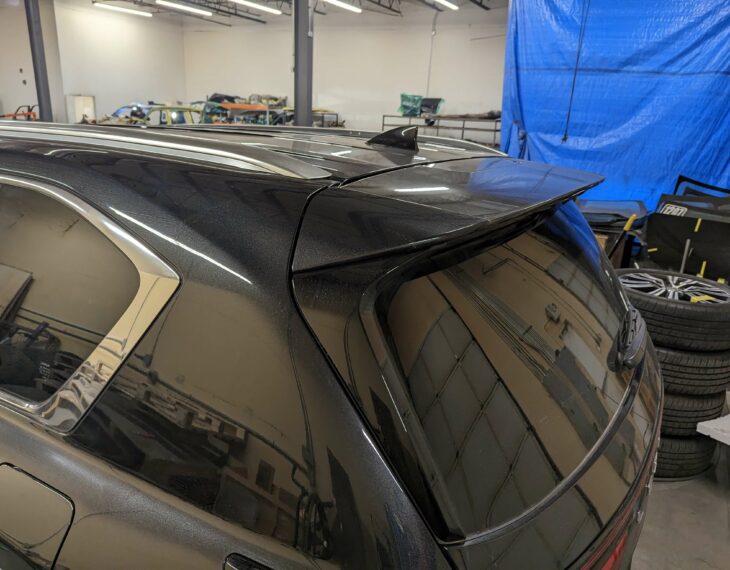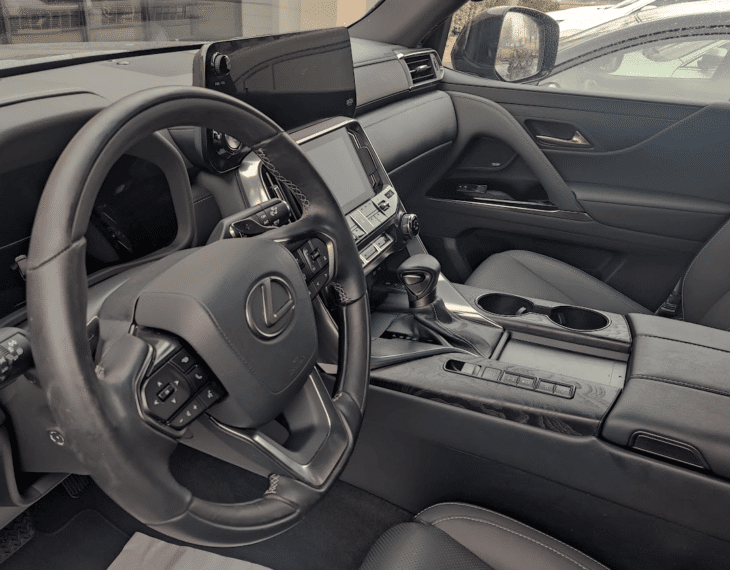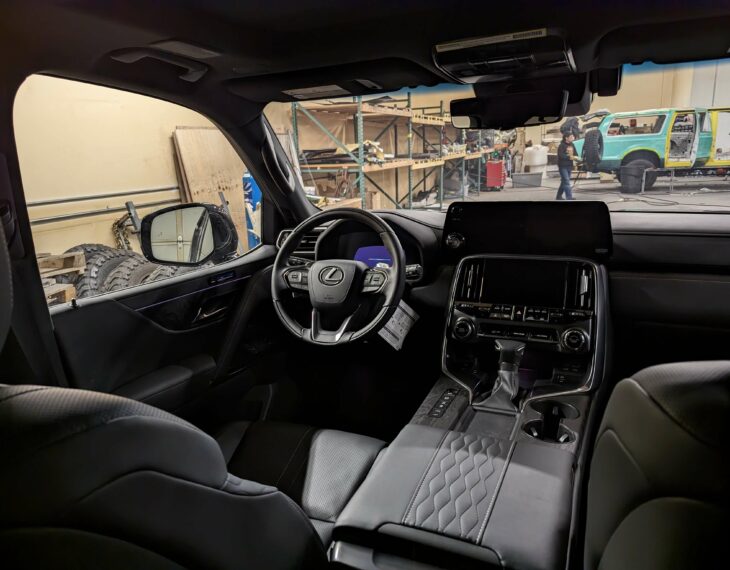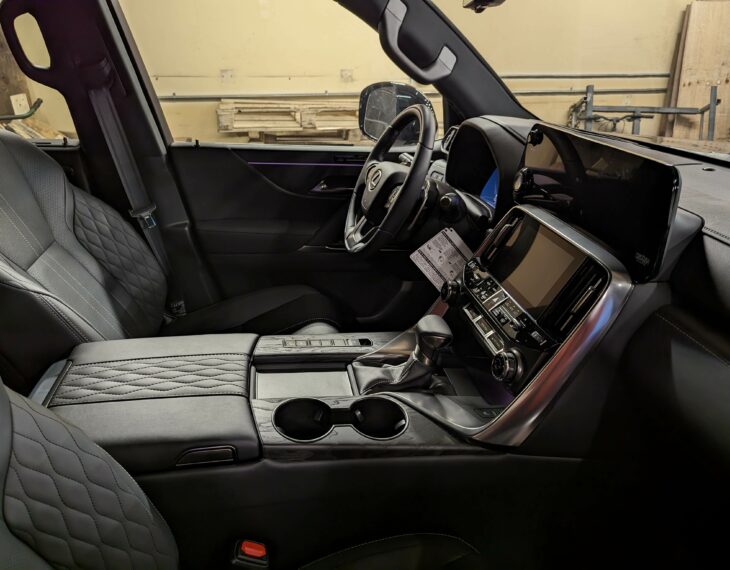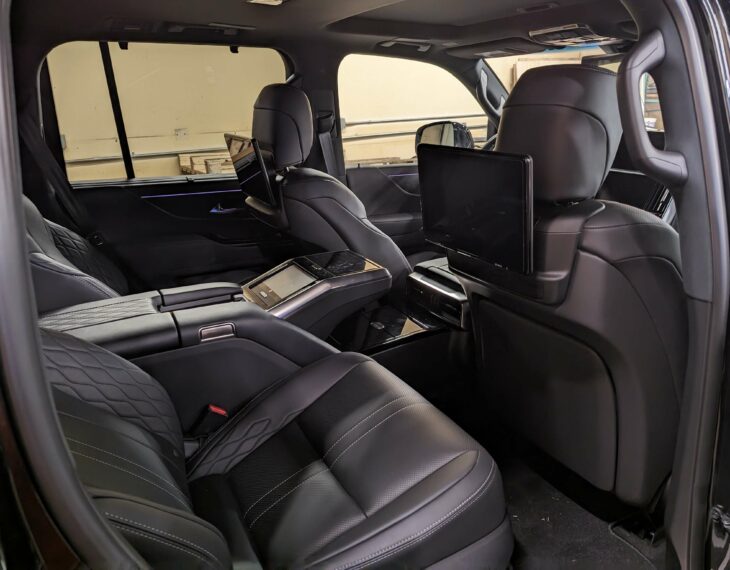 Bulletproof Lexus LX 600 SUV
With its sleek and modern design, the new armored Lexus LX 600 is sure to turn heads wherever you go. The attention to detail is evident from the moment you lay eyes on it, from the bold and aggressive front grille to the sleek and aerodynamic lines that flow effortlessly from front to back. But it's not just about looks – the bulletproof LX 600 also boasts a number of innovative features that are designed to enhance your driving experience and keep you safe on the road and enjoy the latest from Lexus.
One such feature is the advanced safety system, which includes a suite of driver assistance technologies that work together to help prevent accidents and protect you and your passengers in the event of a collision. These include adaptive cruise control, lane departure warning, forward collision warning with automatic emergency braking, and more.
But the LX 600 is not just about safety – it's also about performance. With its powerful V8 engine that produces 441 horsepower and 434 lb-ft of torque, this SUV can go from 0 to 60 mph in just 6.7 seconds. And thanks to its advanced suspension system, the LX 600 delivers a smooth and comfortable ride even on the roughest roads.
Inside, the armored LX 600 is equally impressive, with a spacious and luxurious cabin that is designed to keep you and your passengers comfortable and entertained on even the longest journeys. From the premium leather seats and wood trim accents to the state-of-the-art infotainment system and premium sound system, the LX 600 is a true masterpiece of design and engineering.
So if you're looking for a luxury armored SUV that offers the ultimate driving experience, look no further than the new Lexus LX 600. It's the perfect combination of power, performance, safety, and comfort, and it's sure to exceed even your highest expectations. Come and take one for a test drive today, and discover what it feels like to truly elevate your driving experience!
Message Us
Call 801-393-1075 to learn more and receive a free estimate.
or
Fill the following form, our specialists will contact you soon.
Standard Armoring Details

OPAQUE ARMOR
Entire passenger compartment armored with light synthetic fiber laminates and air hardened, heat treated ballistic alloys
Includes doors, roof, floor, pillar posts, etc. while minimizing added weight

BALLISTIC GLASS
Original glass replaced with layered glass, acrylic, polycarbonate laminates
Maintains the original appearance and design with superior optics

OTHER FEATURES
Reinforced suspension
Run-flat tires
Elitus Overlaps system
Armored battery, radiator protection, ECM and fuel tank
Operable windows available
Optional Equipment and Accessories
Take a look at the additional features ArmorMax can add to your vehicle.
You May Also Be Interested In
Armormax® Inc. is a world leader in the design and manufacturing of both light armored and fully armored vehicles.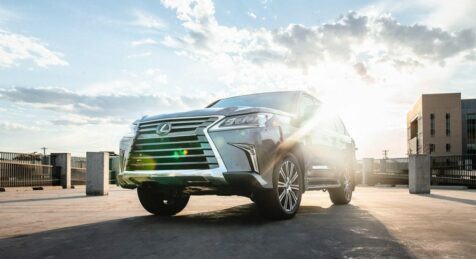 The 2020 Bulletproof Lexus LX 570 drives and feels like a wonderful SUV. It's luxury and comfortable SUV with features that outperform the similar cousin of the armored Toyota Landcruiser. The bulletproof Lexus LX-570 upgrades with Armormax® technology has an…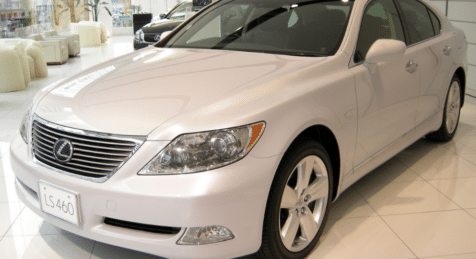 Those seeking for luxury have no further than to look than the Armormax's armored Lexus LS460 sedan. With almost every amenity you'd ever want in a sedan, world class comfort and insurmountable safety, the armored Lexus LS460 is a dream…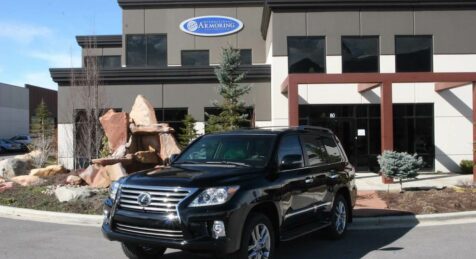 International Armoring Corporation's trademark Armormax armoring options beautifully compliment the Lexus LX570. The Armored Lexus LX570 is full-featured with six powerful exterior colors to choose from, and has the power for 7,000-pound towing capacity and has chrome plated door handles…